Accessing the internet has moved on immeasurably since the age of noisy, dial-up connections.
Compared to those not-so-halcyon days, broadband internet seems lightning fast. But is it as rapid as we're led to believe?
It probably doesn't feel very quick if you're in Fife in Scotland. 
Last year, residents of the area were reportedly experiencing lethargic speeds of between 0.4 and 0.8 megabits per second (Mbps) – way off communication industry watchdog Ofcom's 20Mbps claimed national average.
And the problem isn't just in the more remote parts of the country – sluggish broadband service is a problem, even in some parts of central London.
In 2010, the newly elected coalition government vowed that the UK would have Europe's best broadband network by 2015.
We're some way off that yet.
According to a survey carried out last year by US cloud services company Akamai, Britain has the 12th-highest broadband speed in the world, and the ninth highest in Europe, with an average speed of 13Mbps – again, some way off Ofcom's claimed average.
But it's still a lot faster than France (8.2Mbps) and Germany (11Mbps), if some way behind the European leaders Sweden (17.4Mbps) and the global broadband champions South Korea, which had an average speed of 20.5Mbps.
Copper feel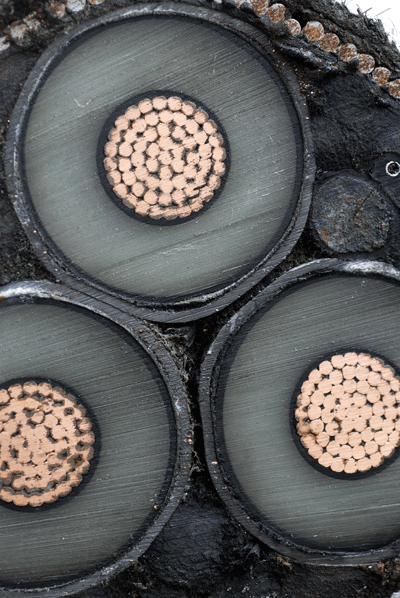 Broadband in the UK is delivered in several different ways, and what you get depends on where you live.
The optimum delivery method is high-speed fibre optic broadband, but not everyone can get it yet.
Lots of households in the country are still being serviced by antiquated copper wire: a technology dating back to when people were riding around on penny farthings and wearing top hats.
In fact, even the majority of households which have access to fibre optic broadband still have it served up through old-school copper connections using the 'fibre to the cabinet' (FTTC) method.
In this system, the fibre optic cables are routed into local exchange hubs, and then onwards to the home or business through the old-school connections.
It allows for speeds of between 40Mbps and 80Mbps, depending on where you are, although the actual performance you'll usually receive is a few megabits below that.
It's a much easier and cheaper way of delivering high-speed broadband than the optimum 'fibre to the premises' method, where the fibre optic cables go straight to homes and businesses.
This is the fastest, most future-proof method of getting broadband (speeds of up to 300Mbps can be achieved) but it costs a lot to install.
But there are doubts as to whether this system is fit for the future.
A report last year from the University of Eindhoven and Dutch internet firm Dialogic argued that we'll need a minimum connection speed of 165Mbps in six years' time.
This was estimated because of the greater uptake of streaming services like Spotify and Netflix, greater bandwidth needs for higher quality services like Ultra HD, and future data-hungry developments which haven't even been invented yet.
Is Britain's infrastructure up to the task?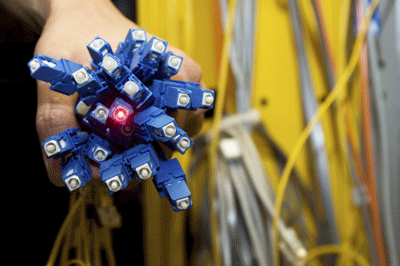 Openreach, a subsidiary of BT, was tasked with bringing Britain's broadband up to speed by Ofcom in 2006, but it's faced criticism from rivals as to how it's gone about it – not least with its reluctance to part ways with copper.
In a letter to Ofcom last year - signed by the likes of Sky, Vodafone and TalkTalk, as well as the Institute of Directors - the subsidiary was accused of failing customers by not delivering decent rural coverage or ultrafast broadband.
BT and Openreach hit back, claiming that the amount of investment ploughed in to superfast wouldn't be anywhere near the £10bn of corporate cash it's ploughed into the scheme without it.
On February 25 2016, Ofcom ruled that Openreach must open up its network of telegraph poles and underground tunnels to allow rivals to build their own, advanced fibre networks, connected directly to homes and offices.
The watchdog also ordered Openreach to overhaul its governance and strengthen its independence from BT.
By its own admission, BT has little appetite for ripping up the copper networks.
Speaking at the Broadband World Forum last year, Bill Murphy - BT's managing director of Next Generation Access - argued that the keen pricing and easy access of FTTC was key to so many people taking it up.
"If we can sweat that asset more, we certainly intend to," he said.
Ofcom is set to rule on whether BT and Openreach should be separated in the next few weeks. But even so, it looks like getting full-on fibre piped directly to your home is some way off yet.
However, a new development called G.fast broadband, capable of delivering blistering speeds of 1,000Mbps via copper wires, is being trialled in Cambridgeshire and Newcastle.
If it's successful, expect to see the rest of the country getting G.fast broadband in the next few years, and for Britain's copper wire infrastructure to soldier on indefinitely.
The need for speed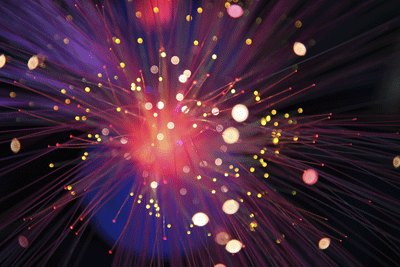 Having the right infrastructure for broadband is all well and good, but what if you're simply not getting the right speed?
Consumer group Which? argued last year that only 17% of homes in the UK achieve the speed they've been sold by their provider. In rural areas, 98% of people failed to get the advertised speed.
If you're not happy with your provider, switching is easy and you can compare broadband prices and deals through Gocompare.com – all you need is your postcode to see what's on offer in your area.
Is your broadband up to speed? Tell us on Twitter and Facebook.