From September this year, all new cars and vans sold in Britain will have to comply with challenging new Euro 6 emissions regulations.
It'll make for cleaner vans which pump out 55% less nitrogen dioxide.
But while that's good for air quality, some van owners may end up cursing the technology…
Here's the science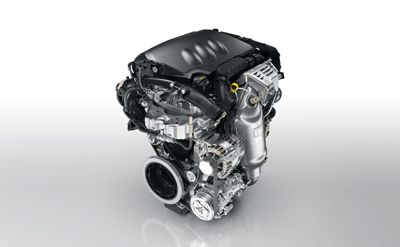 Most vans will use a process called Selective Catalytic Reduction (SCR).
It uses a fluid called AdBlue (or diesel exhaust fluid, as it's sometimes known), which helps turn the nitrogen dioxide into nitrogen, carbon dioxide and water.
It's a big, bulky system and a full AdBlue tank will be around 10-20 litres in volume.
This will eat into a van's payload by as much as 30-80kg, depending on the size of the van.
Topping the fluid up is the responsibility of the owner or operator and 10 litres of the fluid costs around £15.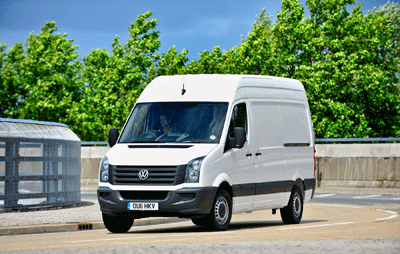 Consumption of the fluid varies widely between different models of van.
Smaller vans like the Peugeot Partner can squeeze more than 700 miles out of a litre of AdBlue. However, bigger vans like the Volkswagen Crafter (above) and Mercedes Sprinter can get only 200-250 miles from a litre
Deputy editor of van-buying bible What Van?, James Dallas, reckons inconvenience could prove to be an issue. "The concern is that in the majority of cases drivers or operators are going to have to top up with AdBlue. Basically, it's probably not going to coincide with services," he said.
The cost of developing and implementing the technology will be passed on to the owner, so Euro 6 vans could prove to be as much as £500-£1,000 more when compared to non-compliant models, according to car-buying site Parkers.
Time to invest in old technology?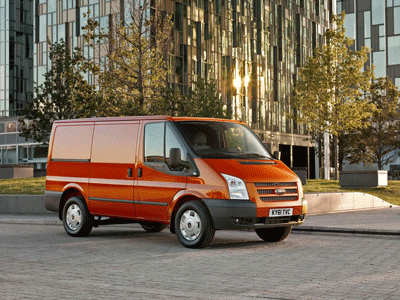 What with the reduced payload coupled with increased hassle and expense, you'd be right in thinking that some van owners and operators are sparing themselves the headache and getting a non-Euro 6 van while they still can.
"There has been anecdotal evidence of this. They [Euro 5 vans] are likely to be slightly cheaper, and you won't have to mess around with the AdBlue," says Dallas.
However, there's an important point to take into consideration: the proposed new ultra-low emission zone in London will likely exclude non-Euro 6 compliant vans. Euro 6-ready vans also tend to have better fuel economy - as much as 10-15%, if driven correctly.
However, if you've no cause to be heading into the capital and you're looking to refresh your van, then it might make sense to take advantage of a Euro 5 van while you can and spare yourself some expense and hassle in the process, providing the sums add up.
Euro 6 vans already on the market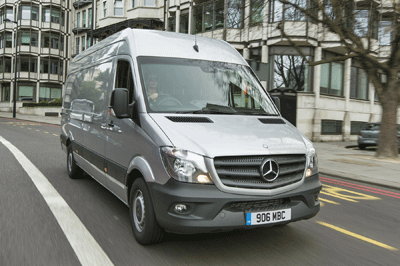 That said, if you want your next van to be future- proof, then there are already a whole host of Euro 6 vans available.
Mercedes-Benz's Sprinter range (above) has been Euro 6 compliant since 2013.
Meanwhile, Volkswagen's Caddy range was swept up in the emissions scandal last year, and in response the German giant made the range Euro 6 compliant earlier than scheduled.
In addition, Ford's evergreen Transit range also sports Euro 6 compliant models. Vauxhall brought its Vivaro and Movano Combi ranges up to speed last year as well.
Of course, there's always the electric option – an increasingly viable choice for some van users who operate in a smaller radius.
Shop around for a great price on van insurance with Gocompare.com.
Will you be taking the plunge on Euro 6 or dodging it while you still can? Tell us on Twitter or Facebook.