It's no secret  I'm obsessed with dogs and after saying goodbye to my beloved family poodle – my fluffy partner in crime for over 14 years – it's safe to say there's a canine-shaped hole in my life.
And while I may be longing for a four-legged companion, it just isn't that practical when you live in a flat on the eighth floor.
Even less so when you have to fight over the only small patch of grass outside the apartment block first thing in the morning to plead with your dog to 'make'.
So in a hope to spend more time with canines without going the whole hog (or dog in this case) and getting one, I joined BorrowMyDoggy on a whim.
The premise is simple, both dog owners and Fido-fanciers alike sign up to the website. From there you can message members in your area and contact them to see if they're interested in borrowing your dog or lending you their own canine.
This could be just for the occasional walk, while the dog owner is on holiday or as a pooch-sitting venture. My soiree into the world of BorrowMyDoggy was the latter.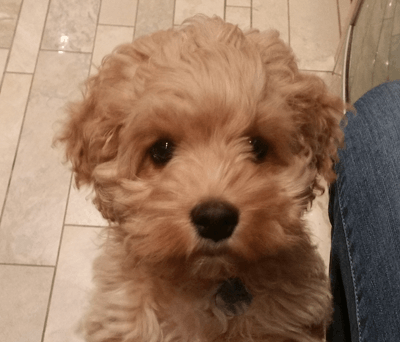 After setting up my profile a couple of months ago and promptly forgetting about it, it came quite out of the blue when a message arrived in my inbox enquiring as to whether I would be interested in looking after the cutest puppy I have ever seen.
I didn't even have to engage my brain to answer this one. I spoke over the phone with the owner (not the dog, obviously), and agreed that I was to look after him.
Having only just had his first set of vaccinations, Rory the cockapoo wasn't able to venture out and about… I was going to have to go to him.
So armed with a novel I had been trying to finish for weeks I set off to his abode. Luckily, Rory's owner Jane was beyond lovely and Rory was even cuter in real life.
As Jane popped off to do some last minute Christmas shopping it became apparent that the murder mystery would remain unsolved in my book. There was no way that this puppy would be letting me direct my attention anywhere apart from at him.
With an abundance of exuberant and relentless energy, Rory had one very clear objective: to annihilate my shoe laces.
His tiny needle teeth did their darndest to relieve my Converses of their lace confinement, resulting in me having to kneel for the majority of my stay, which is a lot harder on the old joints past the age of seven.
Three hours flew by in a whirl of chasing him around the garden as he jumped into the muddiest puddles with his tail waving manically, then savagely, yet ever so cutely, wrestling with a teddy bear twice his size.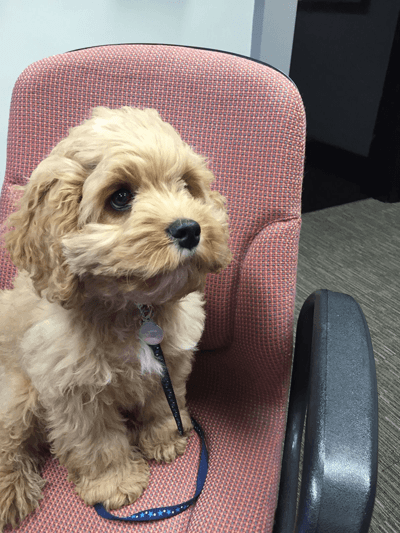 Naturally I jumped at the chance to puppy-sit him again a few days later and again a couple of weeks later. It's unbelievable how much he's changed in such a short period of time and he can now sit and lie down on command.
There's something undeniably uplifting about playing with a pooch and it even has been known to help you de-stress. Universities including Bristol and Aberdeen have offered their students a 'puppy room' during exam times to help them cuddle away their anxiety. Personally I think that offices could do with them too.
I may have my furry fix for now but I'll definitely be perusing BorrowMyDoggy for pooches to take on walks in the warmer weather. Going to the beach without your dog running off to nab sausages from someone's barbeque just isn't the same somehow.
Do you recognise any of the signs that your dog is taking over your life?
From the owner's point of view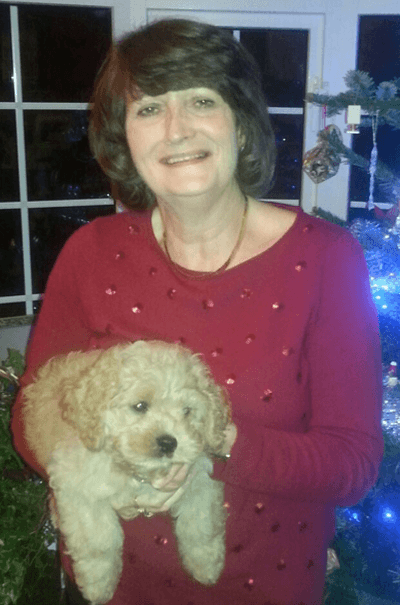 Jane Armstrong says:
"I'm absolutely thrilled with BorrowMyDoggy, it's the most fantastic thing imaginable. All the people I have met have been genuinely lovely.
Originally it was my daughter who set up an account, she discovered it with my last dog Poppy but I didn't pursue it because she was older. My daughter made a profile but I didn't do anything with it. Then when I got Rory I decided to use it. The only thing is I feel guilty for not paying for it.
I've met some really fabulous people and it's had a hugely beneficial effect on Rory too. It's made him very sociable and everybody who looks after him imprints something new."
Have you used BorrowMyDoggy? Tell us all about it onTwitterorFacebook