When the media mogul Rupert Murdoch and Texan model-turned-actress Jerry Hall announced their engagement earlier this year, many cold-hearted cynics pondered what she saw in the octogenarian billionaire.
But those thinking that the erstwhile Hall is after the News Interational tycoon's money are neglecting one salient point: Murdoch is a man who consumes prenups – prenuptial agreements – like peanuts, which make you wonder what all the fuss is about.
What is a prenuptial agreement?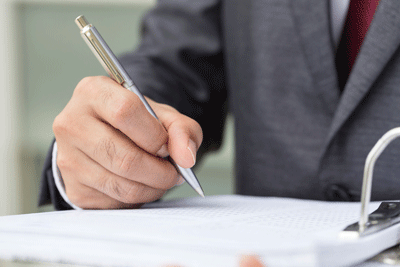 A prenuptial agreement is designed to protect the assets one or both parties bring to the marriage in the event of the relationship ending.
They're as popular among the rich and famous as chihuahuas and dark glasses, mainly because stars and captains of industry (of both sexes) tend to attract gold diggers.
Are prenups enforceable in the UK?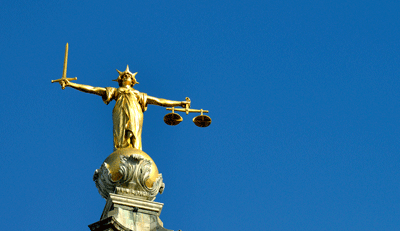 Prenups are enforceable in the UK, but only if they are deemed fair.
If they're not considered reasonable they can be ignored or amended.
This has been the interpretation since a legal ruling in 2010. We could give you the details of Radmacher and Granatino, but you'd only fall asleep – suffice to say the judgment of this case has led to the courts scrutinising any prenuptial agreements that crop up in divorce hearings.
Enter The Donald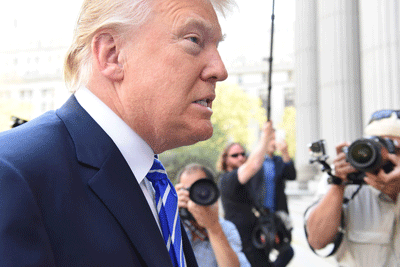 Enough of the law, let's return to the life and times of Mr Murdoch.
Rupert has been married three times already, and he's right up there with Donald Trump (above) when it comes to issuing prenuptial agreements.
Incidentally, Trump is almost a by-word for prenup.
His hair may bear more than a passing resemblance to King Henry VIII's beard, but the similarities don't end there. The monarch may have had a simpler and less costly way of severing his relationship with ex-wives, but Trump's approach is no less effective.
Execution isn't something Donald Trump can currently rely on when it comes to divorce.
This may explain why he's such a fan of prenups that place limits on what his ex-wives are entitled to.
Murdoch is similarly cautious these days, as the experience of having to give second wife Anna Torv a reported $1.7bn must have stung.
Wendy Deng, aka Mrs Murdoch the Third, walked away with far less, even after scooping the couple's $55m Manhattan pad and a $17m estate near the Forbidden City, Beijing.   
A necessary evil?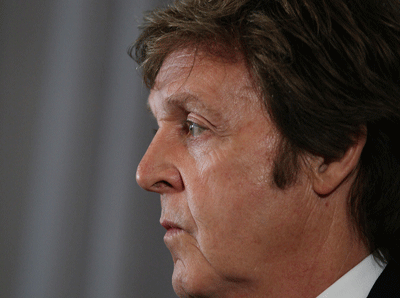 The issue of prenuptial agreements is of course divisive. Some people can see past the implications, in much the same way we may when taking out life insurance or drawing up a will.
Others shy away from the whole matter, despite 42% of marriages ending in divorce.
Paul McCartney (above) has amassed an estimated £730m as a result of his genius and frugality, but he may have regretted his decision not to opt for a prenup when he married Heather Mills.
As it was, the divorce cost him £24.5m, a lot less than Mills was rumoured to be hankering after.
It was, however, much more than the $1m Britney Spears had to pay her ex, thanks to her decision to insist on a prenuptial agreement.
And as for Trump, his prenuptial agreement with first wife Ivana limited any divorce pay-out to $25m, plus property – not bad for a multi-billionaire.
Worst case scenario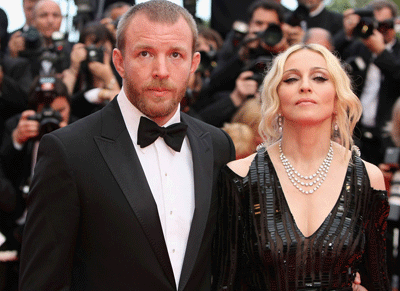 For all the fat cats who pat their wallets after yet another prenup-enabled great escape, there are those who probably wish they had an agreement in place before it all went wrong.
Ex-footballer Ray Parlour springs to mind.
'Romford Pele', as he is affectionately known to legions of Arsenal supporters, did not have a prenuptial agreement in place, and it cost him dearly.
In 2004, he divorced his wife of five years. She was awarded two mortgage-free homes worth more than £1m, a £250,000 lump sum and a high proportion of his future earnings, amounting to £444,000 a year for the next four years.
Although legal commentators pointed out at the time that this was an unusual case, it may be food for thought, even if you're not rich and famous.
Allegedly, even Madonna ran into trouble when she and the British director Guy Ritchie (above) separated in 2008 on account of her not signing a prenup, with the couple's fortune (thought to be in excess of $500m) the subject of much speculation from the tabloid press.
What if I want a prenup?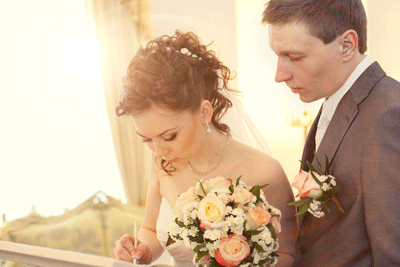 Fortunately, there is no shortage of legal firms offering prenuptial agreement services, from advice on what to consider to drawing up and processing a document, which the courts will take into account if the marriage end.
These ranged from less than £100 to more than £1,000 – with the cost reflecting the complexities of the arrangement.
Clearly, if you have significant assets and wealth, it'll take more time to work out a contract.
Not that everyone limits their agreement to material goods and cold, hard cash.
Prenups which detail financial penalties for having an affair during the marriage are increasingly common, while other personalised clauses can be inserted.
For example, not being obliged to eat their partner's cooking or fined if they are rude to the mother-in-law have made it into contracts.
Like we mentioned, prenups might not appeal to everyone, but then again...
What do you think of prenups – a necessary evil in today's grasping times or the death knell of romance? Tell us on Twitter or Facebook