Contracts, check. Removal van, check. New internet provider, check. New meter readings? Ah.
I thought I had my cross-country house move planned to the nth degree until I finally got into my new place and couldn't figure out where the energy meters were.
I'd asked questions about the ventilation in the bathroom, about the energy efficiency of the oven and even when the bins were collected, but I hadn't asked about the gas and electricity.
I'd never dealt with anything but credit meters before, so it simply hadn't occurred to me.
When I finally located the meter cupboards around the outside of the house and managed to claw them open, my heart sank.
They were prepayment meters (PPMs), and they were already showing a few pounds of emergency credit usage.
I'd only been in the property for five minutes and already I was in debt to my energy supplier.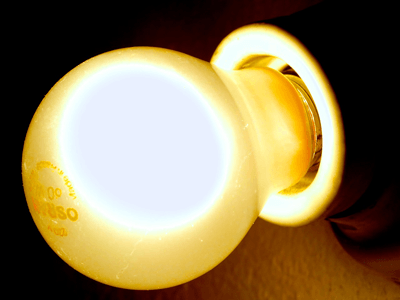 I wasn't alone.
Around 15% of customers on prepayment meters are in debt to their provider, according to the Competitions and Markets Authority (CMA).
The difference for me was that these meters were already installed in the property I moved into.
A financial trap
For many, prepayment meters are forced on customers that have fallen behind with direct debit payments as a way to recover missed bills.
In fact, according to campaigners Fuel Poverty Action, some 100,000 meters a year are installed on a 'warrant visit', which means they've been put in by fitters legally breaking into customers' homes against their will.
Of course for some, prepayment meters can be a helpful way to budget for household utilities and make a straightforward way of paying off their debt.
Every time a customer tops up, the provider takes a portion of the credit as payment, leaving them the rest to spend on gas and electricity.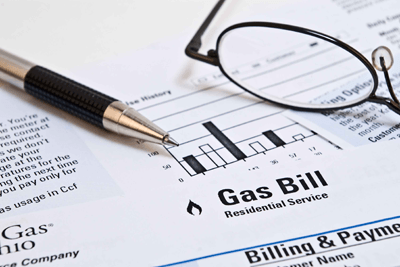 Landlords are often fans of the prepayment meter as they mean they're not left with any bills when a tenant moves out, or having to deal with debt collectors at a later date.
But for most, prepayment meters represent a financial trap that can be a nightmare to get out of.
Customers on a PPM could allegedly spend around £300 more a year on their energy bills than those on a credit meter, according to Ofgem's June 2015 Prepayment Review.
Having lived with one, I can believe it.
The poorest pay
During the (thankfully) brief period that I had PPMs I felt like I was topping up every five minutes, schlepping down to the nearest PayPoint come wind, hail or shine just to keep the lights on.
If I needed to top up after 10.30pm? Bad luck, the local shop was closed.
Was it worth driving to the other side of town for an extra hour of light and some heating? Not really.
I made do with a torch and extra blankets, which wasn't exactly conducive to happy living circumstances.
This, of course, added a new layer of stress to everyday life.
I had to check the meters every day to make sure I had enough credit to keep me going, factoring in a trip to the shop if I didn't, constantly questioning whether I really needed to do that load of laundry or make that cup of tea.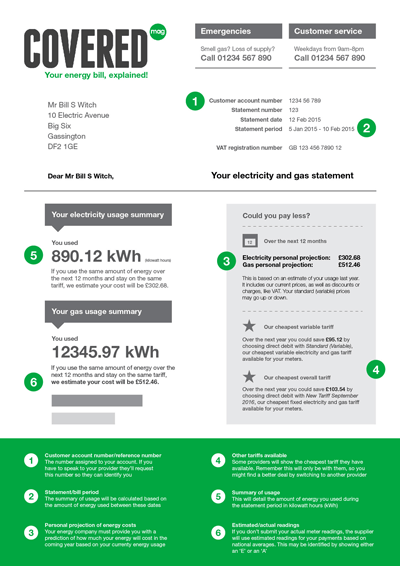 Descipher your energy bill with our cheat sheet
But I was fortunate.
After speaking to my energy provider and undergoing a pretty rigorous credit check I was able to have credit meters installed (for free in my case, but some providers charge in the region of £50-£60 per meter).
After a month on their standard tariff I was able to switch to another supplier altogether for an even cheaper deal.
Thousands of others don't have this opportunity because of a poor credit history, so they're stuck, and often it's the poorest that have to pay the highest energy costs.
Slow progress
According to Ofgem, these credit obstacles meant that only around 3% of PPM consumers switched to credit meters in 2013 – and only around 13% of them switched between PPM tariffs.
The official line from the energy regulator is that "Ofgem is working on addressing the barriers to switching to enable more consumers to access credit deals", and that it "agrees that prepayment customers deserve a better deal".
But progress in the area is slow.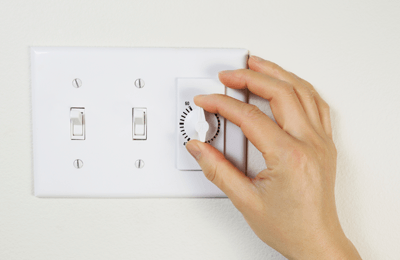 In a recent consultation, Ofgem identified "some good practice" in this area where some suppliers use internal customer payment history and individual customer assessments to evaluate potential debt risk instead of using credit checks, but this is by far the exception rather than the rule.
The issue is finally gaining (albeit slow) traction in government circles, though.
The Competition and Markets Authority (CMA) is expected to publish a report on the prepayment matter in March.
Meanwhile, Labour politician Dawn Butler has launched the PrePay Rip Off campaign to call for fairer criteria when it comes to switching energy meters.
Campaign group Energy Bill Revolution estimates that 65 people die every day during the winter because of cold homes in the UK. What's more, the government's latest annual fuel poverty statistics estimated that 2.35 million households were in fuel poverty in 2013.
Many would argue that such basic progress can't come soon enough...
Do you have a prepayment meter and want to switch? Have you had a back experience with prepayment meters in the past? Tell us on Facebook and Twitter