Should family spend a fortune mourning their loved one or just have a party on the cheap? We've been finding out…
"Regrets, I've had a few: but, then again, too few to mention," goes one of the top five most popular songs to be played at funerals, according to research from Co-operative Funeralcare.
But no one wants to have regrets about how their loved one was commemorated, and quite a few people even prefer to plan their own send-off including music, budget and the wake.
While funerals can be personal, loving, emotional and even a bit cheeky, they can also be expensive.
The latest OneFamily Funeral Costs Tracker shows that since 2012 the price of a cremation has risen by 12% to £3,239 and the price of a burial increased by an inflation-busting 9%.
All about the after-party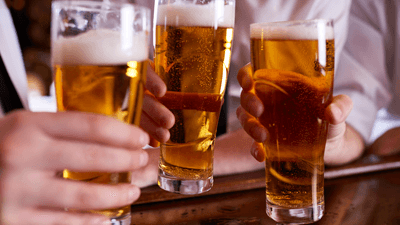 As more people want funerals that are more personal and less formal, it's even changing the tone of some wakes. When Neil Black lost his father in 2014, he wanted to celebrate his life more than anything else.
"My dad didn't leave any real money so my brothers and I worked out what we could afford," he explains.
"Then we did the whole thing as cheap as we could, cremation instead of burial, cheapest coffin, the lot. Then instead of [a formal wake] we put a thousand pounds behind the bar of his favourite pub and everyone had a good time."
Was that a bit too informal, we asked? Neil is pretty sure it's what his dad would have wanted.
"We looked at one place that was going to charge more than that to give everyone a cup of tea and a sandwich.  
"We could just imagine dad's face! He'd been a biker and it just seemed more like what he would have wanted to have a big party at his local with his friends."
Sparing no expense
There'll always be very extravagant funerals. For example, Margaret Thatcher's cost £1.2 million.
However, few were more expensive than that of former US president Ronald Reagan. It wasn't the price of the flowers or security costs, although both were high.
It was that then-president George W Bush declared a national day of mourning, meaning all federal workers had a paid day off - which added up to a hefty $400 million, (that's £278 million!).
But some people prefer to go without a fuss – like David Bowie who had expressly declared he didn't want a funeral service or public memorial and was reportedly cremated without his family or friends present.
According to the BBC that's a choice around 2,000 people a year are now making, often so there can be a more celebratory party at a later point, but also because it's so much cheaper.
What a way to go…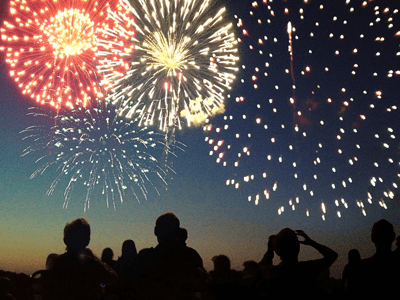 There's never been so much choice when it comes to funerals. Would you want an eco-funeral with a cardboard or wooden coffin? A burial plot or cremation? Ashes scattered in Scunthorpe or Florida Bay?
What about some of the more bizarre offers? You can have mourning rings made from your ashes, or why not get turned into a firework? Alternatively you might want to stick with a traditional ceremony in a church, with your favourite hymns.
Unless you talk to your loved ones, they won't know what you want. One way to bring it up is to plan the funeral expenses now.
Making plans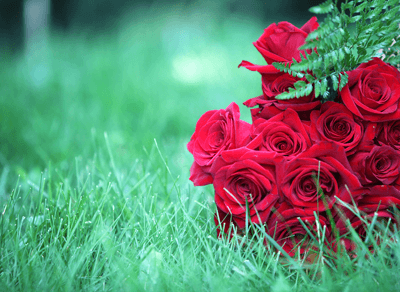 Whether your loved ones plan to bury you in a cardboard box or organise a massive celebration at the local cathedral, organising a funeral will cost money.
No one wants to leave their family worrying about a huge bill as well as dealing with the grief of their passing, which could explain why the total sales of funeral plans reached a record of 183,500 last year according to the Funeral Planning Authority, which was almost 25% more than in the previous year.
The company suggested this increase is because more people are recognising the cost of a funeral, which has been steadily rising in recent years.
The other good thing is that a funeral plan allows the individual to specify and personalise their own send-off.
Read the small print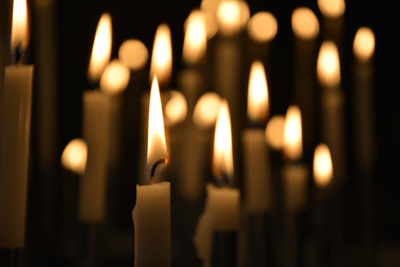 Funeral plans are sometimes advertised as 'freezing the cost at today's prices'. You can buy them through a large company or even your local funeral director and you'll find there's a lot of choice.
It's possible to choose and pay for everything in advance or leave your relatives the choice but pay for it in advance. You can pay a lump sum or make payments over an agreed number of months or years, and some plans are all-inclusive meaning you can even choose your plot if you'd like to be buried.
However, some funeral plans have been criticised for not covering everything or not meeting the increasing costs, leaving the family to fund the extra money.
It's important to ask what happens if the provider goes out of business, if there are outstanding payments or what happens if you die abroad while on holiday. As with any financial product, you need to read the small print.
There are a number of ways to plan for a funeral: you can rely on your estate to cover the cost, take out life insurance which provides enough cover for your final send-off, or opt for a plan – check out our guide to the options.
And if you're worried your loved ones will play 'Angels' by Robbie when you want the Pistols' cover of 'My Way' – you can plan it all in advance and 'do it yoooooour way'.
Gocompare.com can help you findlife insurance, which provides the right amount of cover to pay for your funeral should the worst happen.
How do you want your funeral to play out? Tell us onTwitterorFacebook