Most people in the UK don't have acres of green space at their disposal.
Urban gardeners are limited to small gardens, usually with a lot of shade, that needs to serve many purposes. Some are limited to even smaller spaces, from yards, to balconies, to a windowsill.
If you're green-fingered but flummoxed by your small space, these tips might get you inspired to get digging again.
Think about function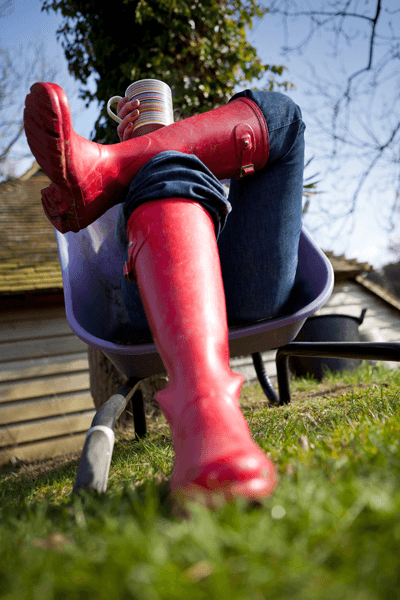 Your garden needs to serve many purposes, and it's essential to think about these before you begin planting.
What do you want to do in your garden this year? Whether it's sipping a G&T while reading a good book as the sun goes down, doing yoga on a warm summer morning, or just hanging out your washing, your garden may need to be able to do all these things while still providing a growing space.
When you're planning the layout of your garden consider laying a path in areas with the most footfall -  where you hang your washing, for example.
"Break the garden up a bit if you can, and find a bit of space for yourself. Think Sunday morning, coffee, newspapers surrounded by beautiful plants - roses perhaps, which are full of scent," says James Gillions, a garden designer who specialises in urban gardens in London.
"My kids love their den which is hidden away behind bamboo plants. They don't care that it's only about eight-foot square, it's their space - but we can still keep an eye on them."
Make the most of the light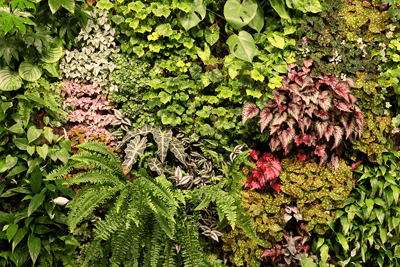 Eirlys Rhiannon, a professional gardener from Cardiff, recommends getting geeky in your garden to work out where best to place plants.
Work out which direction your garden faces, where the sun is at different times of the day in your garden and go from there. Remember that this changes through the summer and winter, too.
If you're unlucky enough to have a north-facing garden you may have just a few hours of sun in your garden every day, but don't let that put you off.
There are many plants that don't mind shade and the Royal Horticultural Society website will tell you what plants can thrive away from sunshine.
"There are plenty of attractive plants which thrive in the shade, such as begonias, hostas, and ferns," says Nicky Roeber, horticultural specialist at Wyevale Garden Centres.
To get more light into your garden, paint any south-facing walls or fences white - this will reflect onto plants and brighten up your space.
Go edible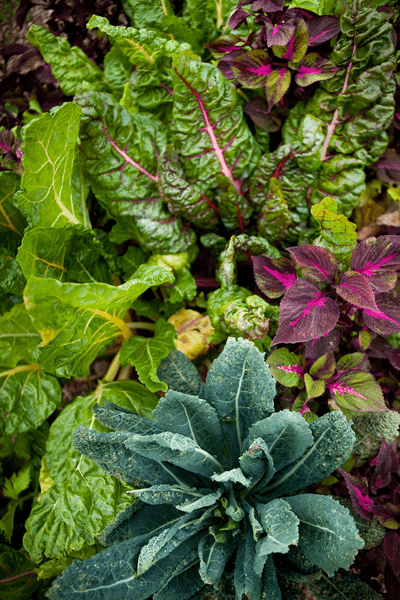 Making your garden edible is a great way of maximising your space - not only do you get a gorgeous garden, you become more sustainable and get loads of produce to eat, too.
Avoid growing the bog-standard fruit and veg that you find in the supermarket - potatoes, onions and carrots are all cheap and easily available, so your growing space could be put to better use with more unusual edibles.
Why not branch out into more alternative choices, such as rainbow chard, cucamelons, tortillas and okra?
You don't have to sacrifice prettiness by choosing an edible garden. There are lots of edible flowers - violas, nasturtiums and calendula, to name just a few.
Go vertical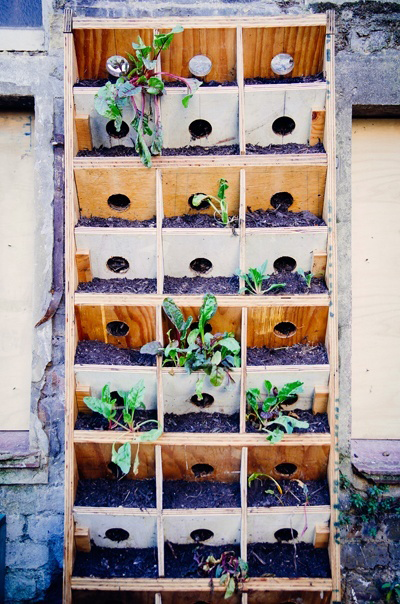 Getting the most out of your small garden means using everything at your disposal - including walls and fences.
Use climbers and small trees to add vertical interest, hang planters on walls, and even use ladders or shelving to create homes for multiple pots.
"When you're short on floor space the most effective way to inject colour is to invest in hanging baskets," says Steve Guy, head of horticulture at Dobbies Garden Centres.
"They're just the things to brighten up a drab wall or fence and introducing a vertical element makes the most of a tiny plot.
"Colour theme your plants for display with impact, and include a mix of lush foliage, big blooms and delicate flowers."
Start a herb garden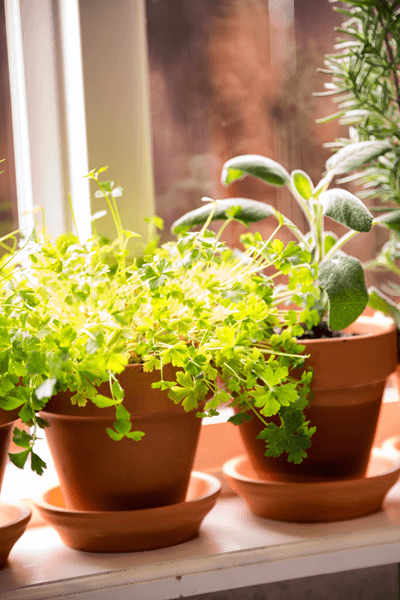 You can still enjoy the delights of a small garden whether you have a balcony, decking or simply a window box to play with.
"Herbs are perfect for growing in containers meaning it's easy to create a gorgeous potted herb garden that can be positioned on a patio or by a back door - perfect for easy pickings," says Steve.
Find a community garden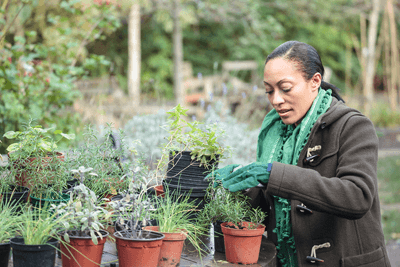 If you're stuck with nothing but a window box and can't afford to invest in an allotment - or don't want to wait - you could look into joining a community garden scheme.
Community gardens bring together neighbours while making the most of unused green spaces, and can be a great way to get involved in your local area, too.
Root 'n' Froot Community Food Initiative in Middleport, Stoke-on-Trent, uses two previously ignored allotment plots to grow fruit and vegetables which are then used to feed members of the community who are in food crisis, including refugees in the area. 
Protect your garden with the right home insurance from GoCompare