Cash Isas have seen better days.
With the best-paying Isa (other than Help to Buy Isas) in Gocompare.com's best buy table netting you a meagre 2.6% in return for locking up your money for five long years, your full Isa annual limit of £15,240 would net you around £396.24 in a year.
But from 1 April, 2016, you can earn £1,000 in interest a year from non-Isa savings accounts without paying a penny of tax.
That means you can put your cash wherever you like – Isas, ordinary savings, current accounts – and you'll need to amass a pretty penny before an Isa becomes worthwhile for you in terms of tax savings.
When it comes to chasing interest rates, there's one product that's emerged as a big winner in the last two years, and that's high-interest current accounts.
Here's how a bit of extreme current accounting could prove a wiser investment than an Isa for £15,240.
A word of warning…
Extreme current accounting can pay fine dividends, but there are some serious pitfalls you need to keep in mind when you're banking on the edge – this is not a straightforward way to get great returns on your savings.
Firstly, opening several current accounts in a short space of time is likely to adversely affect your credit score. You can limit the damage by not taking out overdrafts, but you really need to consider the implications this has for your credit record if you're planning on making applications for a mortgage, credit card or loan in the near future.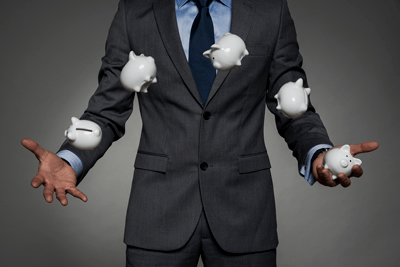 Secondly, we can't stress enough that you need to make sure the right amount of money enters and leaves accounts at the right time.
Screw it up and you could end up with overdraft fees and account fees smashing the interest benefits. At the very least, you might miss out on some interest if you don't meet the minimum funding requirements.
Finally, this is an extreme example of extreme current accounting – whatever level of savings you have, you might benefit from a high-interest current account, but make sure you always read your provider's terms and conditions and can meet all their minimum requirements for getting the interest on the account and avoiding fees.
Step one: Choose your weapons
While some current accounts pay no interest whatsoever, you can achieve interest rates as high as 5% with others.
There's one small hitch: most have a pretty stingy limit on the balance you can actually earn that rate on, usually of a few thousand pounds.
The solution's simple, but it's one that few people have the patience and diligence to follow – spread your savings around.
This is where it pays to have a partner you trust financially, because while many high-interest current accounts limit you to a single account, you're frequently allowed an additional joint one.
Open one account of your own and a joint account with your partner and you can effectively double your savings limit.
However, it's crucial that you bear in mind the risks of joint accounts and what could happen if your relationship sours.
Once you put cash into a joint account, it usually means both parties have access and shared rights to the money. The other account holder may be able to make transactions on the account too – so to do this you'll have to have someone you really trust financially.
Step two: Check the terms
If only life were as simple as opening all your high-interest current accounts and popping in your 15 grand, but no – banks like us to work for their best rates.
It's vital that you pay attention to the terms of your current account and make sure you can meet the criteria.
The two usual qualifiers are to pay in a minimum amount each month (from an outside source, not another account you have with the same bank), and to have a certain number of direct debits.
If you're using current accounts to stash savings, the first criteria is pretty easy – we'll explain why shortly.
A minimum number of direct debits is less straightforward.
Because of this, two accounts are currently winners when it comes to extreme current accounting.
Nationwide's FlexDirect pays 5% interest on balances up to £2,500 for 12 months, as long as you deposit £1,000 a month.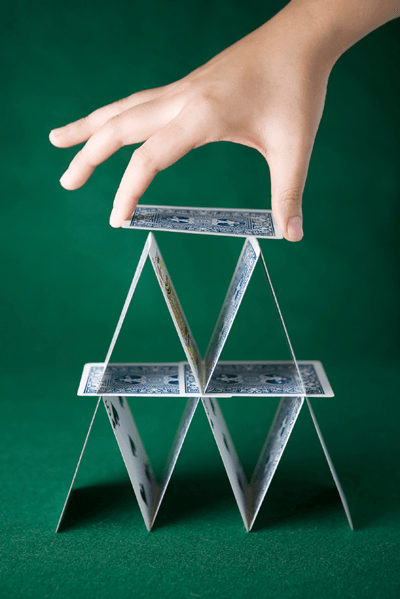 TSB's Classic Plus account requires a minimum deposit of £500 a month and also pays interest of 5% on balances up to £2,000. Neither accounts have any direct debit requirements.
So, if you opened these accounts, you'd be able to put away £4,500 at 5% interest. If you're in a position to be able to open additional joint accounts with your partner, you could stash a cool £9,000.
Next up is Club Lloyds current account which pays 4% interest on balances between £4,000 and £5,000 (the interest rate is lower if the balance is lower) – the catch is you'll have to set up two direct debits on the account. Yes, that's a faff, but you could just switch two regular, fixed payments to it, such as your TV licence and water bill.
Bear in mind that if you don't manage to meet the £1,500 minimum monthly deposit requirement, you'll have to pay a £5 monthly fee, which could negate your interest gains.
Finally, Tesco Bank's current account pays a lower 3% on balances up to £3,000 – but there's no minimum funding requirement or direct debits to set up.
Step three: Money-go-round
So, with two Nationwide, two TSB, one Club Lloyds and one Tesco account, you've now got potential for £17,000 in instant-access savings at rates that outstrip the top-paying Isas.
Now, here's an example of how you could get it all working with your £15,240 savings.
Put £2,000 in each TSB account, £2,500 in each Nationwide, £5,000 in the Club Lloyds and the remaining £1,240 in the Tesco account.
On a set day of the month, set up a standing order sending £1,500 from Nationwide #1 to Club Lloyds, and a second standing order sending the £1,500 straight back from Club Lloyds to Nationwide #1.
From Nationwide #2, set up two standing orders for £500 each, going to each of the TSB accounts. Set up a standing order on each TSB account sending £500 back to the Nationwide account.
Remember those two direct debit bill payments you set up on the Club Lloyds account? Set up a standing order from whichever current account you use for your daily spending to cover them too.
That's it! It'll take 20 minutes of your time on internet banking and your £15,240 savings are now earning between 3% and 5%.
Leave them be for a year and you'll earn around £687.20 in interest – almost double what you would have got if you'd locked it away for five years in that best-paying Cash Isa.
As an added bonus, it's all easy access – no locking it away for half a decade.
Remember…
Terms and conditions can and do change over time. You need to make sure you keep up with minimum requirement for accounts not just now, but in the future.
If you think you're up to managing multiple accounts, make sure you always keep a watchful eye on them, don't bin letters from the bank before opening and ask yourself if you're totally comfortable with the risks and efforts involved.
Also remember that Isas can have long-term tax benefits, meaning you can build up large savings pots that are tax free, year after year. This could be particularly important if interest rates eventually go up; in such a case, your annual £1,000 allowance for tax-free non-Isa savings could get used up much more quickly.
Compare Isas and savings with Gocompare.com