Aston Martin recently unveiled the DB11, the latest in a long line of DB-badged Astons that, for better or worse, will always have that 007 association.
But can you tell your DB4 from your DB6? Not many people can.
Don't worry though, here's a handy spotter's guide.
DB1 (1948-50)
This wasn't actually called the DB1 at all, it was called the 2-Litre Sports.
It was the first car produced under the company's then-new owner, David Brown, and it's his initials that spawned this whole saga.
Aston Martin entered the prototype in the Spa 24 Hours just to test it out, and ended up winning outright.
Despite this success, just 15 of these cars – retrospectively named 'DB1' – were built.
DB2 (1950-53)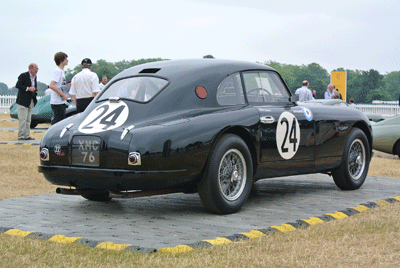 Aston Martin had swallowed the Lagonda brand in 1947, and David Brown decided to shove the Lagonda straight-six into an updated 2.0-Litre Sports to create the DB2.
This proved a strong idea – 411 DB2s were sold.
DB2/4 (1953-57)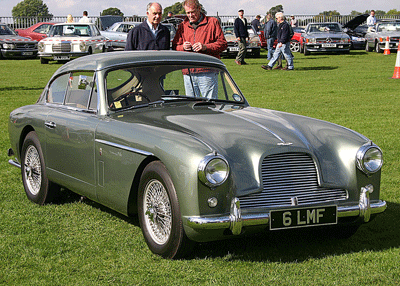 The names go a bit wafty here.
The next DB-series car was the DB2/4, which was basically an updated DB2. And then, confusingly, there was a DB2/4 Mark II.
Wealthy collectors know the differences between them all. You probably don't need to.
DB Mark III (1957-59)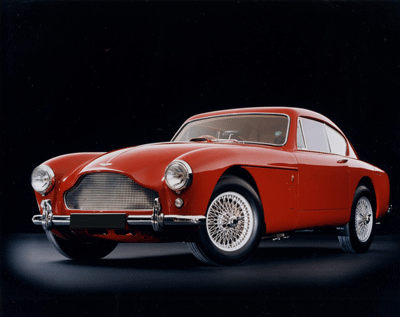 Another irregular name here, just to keep you on your toes.
It was also known as the DB2/4 Mark III (oh, for goodness' sake), and introduced such modern fare as disc brakes and automatic transmission.
James Bond drove one of these in the Goldfinger novel, so while you may see the DB5 as the archetypal 007 car, the DB Mark III is actually the original. (Although you'll sound really boring if you bring it up in the pub.)
DB4 (1958-63)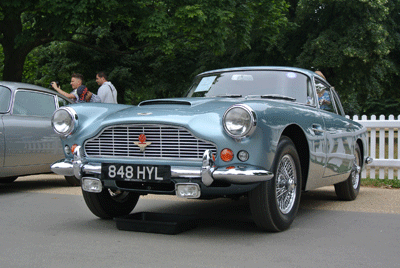 The genesis of arguably the archetypal DB shape, the DB4 featured 'Superleggera' aluminium bodywork from Carrozzeria Touring, its Italianate styling causing something of a sensation.
Annoyingly for amateur spotters there were five series of DB4 as well as a shorter DB4 GT, although only a true nerd can honestly distinguish between, say, a DB4 Series 2 and a DB4 Series 5 on the showground.
Ignore these pedants.
DB5 (1963-65)
OK, this is the Bond car.
The producers of Goldfinger passed over the DB Mark III for this new-for-1963 model.
It had 282bhp, which is a lot, and looked so beautiful that doves actually cried as it honeyed by. If you bought one in Silver Birch and fitted an ejector seat, everybody would want to be your friend.
DB6 (1965-71)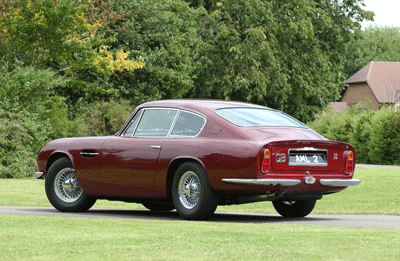 Aston Martin sold almost twice as many DB6s as DB5s – 1,967 in all.
They were more aerodynamic, with sloping headlights and a cut-off tail, and they also had many changes to make them more comfortable for passengers.
It's not a Bond car, though.
Still, Prince Charles has one – the Queen gave him a DB6 Series II for his 21st birthday, and he still drives it. It's converted to run on bioethanol from his own Duchy grapes. True story.
DBS (1967-72)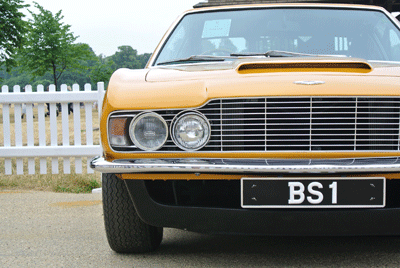 Ah, c'mon. 'DBS'? That's not playing ball!
Bond drove a DBS in On Her Majesty's Secret Service, and Brett Sinclair had one in The Persuaders.
It was a lion of a car – the Vantage option offered 325bhp, and it looked truly brutal. (The DBS name was used again from 2007, although that was really a hotted-up DB9.)
Now, the next car in line is the V8 Vantage/Volante, but that didn't have a DB badge, so we skip a couple of decades to…
DB7 (1994-2004)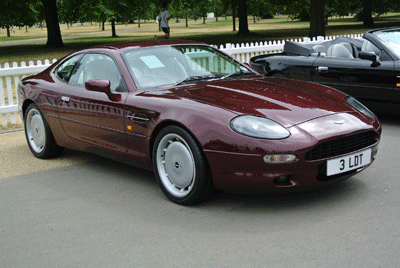 Cynics may call it a Jaguar XJ-S in a party frock, but it was so much more.
Sure, it had XJ-S DNA, but Ford money and engineering from autosports experts Tom Wlkinshaw Racing saw it become a genuine contender in the nineties grand tourer market.
It looked glorious, it went like a train… OK, it had Mazda MX-5 interior door handles, but even the Mona Lisa ain't perfect.
DB9 (2004-2016)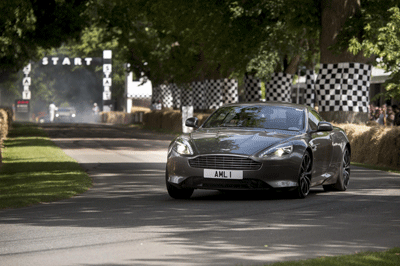 Why no DB8? Because Aston Martin felt that the name would imply a V8 engine, so the V12-engined DB7 successor was badged 'DB9'.
It was the first car to be produced at their new Gaydon headquarters and is, in essence, an insanely powerful and sumptuously appointed cruiser. Bit of a looker too.
DB10 (2015)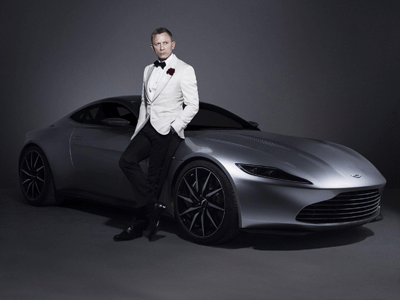 Yeah, you can't buy this one. Aston Martin built this in secret for James Bond. Whether they know he's fictional is unclear.
They built 10 DB10s for Spectre – eight movie cars, two show cars. If you've seen the film, you can probably guess what became of the first eight. Smashy smashy.
DB11 (2016-)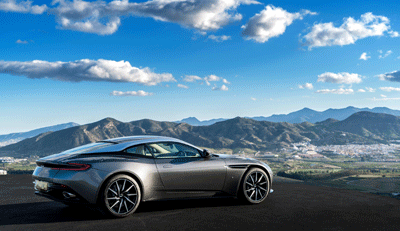 And here we are, the new kid on the block.
It's Aston Martin's first turbocharged production car, and Mercedes-Benz has been involved too. Will 007 end up in one? Yeah, probably. There are worse places to be.
It's worth noting that the most gorgeous DB car is a coachbuilt special that we haven't yet mentioned – the DB4 GT Zagato. Only 25 were made, and just look at the thing: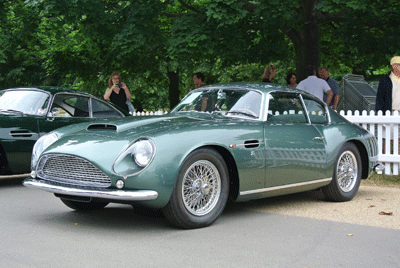 Incredible, huh? If you take out one image from this round-up, let that be it. Sir David Brown may rest easy, safe in the knowledge of a job well done.
What's your favourite? Tell us on Twitter and Facebook
Read more of our short histories series...