Recent independent research from Which? has revealed that many customers are far from satisfied with British broadband.
The large companies that dominate the broadband market – BT, Sky and Virgin Media –  all performed badly, with smaller upstarts like Zen Internet and Utility Warehouse achieving first and second place for their customer satisfaction respectively.
TalkTalk came in last with only 38% of customers saying they were satisfied, with respondents pointing to poor customer service and difficulty getting in touch with the company when things go wrong.
Sound familiar?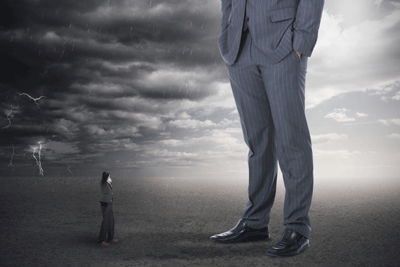 Keen-eyed readers of these pages might notice the uncanny resemblances between this and the energy market, where smaller providers outpace their much larger rivals when it comes to pleasing customers.
Ben Wilson, Gocompare.com's resident utilities expert said: "With broadband service becoming more and more important to people as we move into the digital age, it's vital that if something should go wrong you know you can pick up the phone and speak to a human and get the problem resolved.
"So, it's really pleasing to hear that the 'smaller' broadband providers are pushing the larger providers to the limit when it comes to customer satisfaction. They know that to make a dent in the market they must offer a product that not only competes on price but also on customer service. They know that this is the way to attract and keep customers."
While prices are usually higher with the likes of Zen Internet and Utility Warehouse, customers surveyed by Which? said they were happy to pay this in return for great customer service, reliable internet speeds and technical support when needed.
The personal touch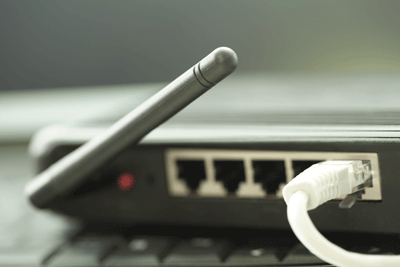 Ian Green, spokesman for Zen Internet, which came top of the survey from Which? has achieved its high customer satisfaction from its owner, Richard Tang's, business philosophy: "Happy People, happy customers, happy suppliers."
"I suppose the key reason our customers like us so much is that we care," he said. "We'll take the time to listen to them if they have a problem and do everything within our power to resolve it. One of our engineers even drove 300 miles to deliver a router on Christmas Eve to ensure the customer could get online."
It's that 'personal touch' that customers appreciate. But as smaller suppliers like Zen, don't have the colossal marketing budgets that major players like Virgin, Sky, BT and TalkTalk can throw at getting customers attention, a lot of their trade comes from word of mouth.
If the energy market is anything to go by, smaller broadband companies could soon see an upswing in business.
Last year saw unprecedented numbers of customers leave the big-six energy companies for smaller firms in search of cheaper prices and better customers services as awareness of them and dissatisfaction with the traditional providers grew.
What's Ofcom doing?

While Ofgem has made the role of smaller disruptors to the energy market a big priority, its communications counterpart, Ofcom, hasn't thrown its weight behind smaller suppliers in quite the same way – at least not yet.
In February this year, Ofcom set out plans to improve the broadband market, following BT  subsidiary Openreach's referral to the Competition and Markets Authority.
One of the measures it announced was a 'better quality of service for all customers, including automatic compensation'.
An Ofcom spokesperson said: "We expect providers, whatever their size, to make customer service and complaints handling top priorities and are continuing to work to drive up industry standards".