When you're plotting a getaway, you often have to make the call of whether to pick somewhere with beaches where you can top up your tan to your heart's content, or the vibrancy of a city.
But what about somewhere where you can have the best of both worlds? A place where you can idly sip on a cocktail and plough through that Jackie Collins that's been gathering dust on your bedside cabinet, before tootling off to soak up some culture and groove long into the night?
Well, that's perfectly feasible with a city with a beach and there are plenty of them just a cheap no-frills flight away.
So, slap on your factor 15, slip your Lonely Planet into your bumbag and let's take a look at five of them....
Cadiz, Spain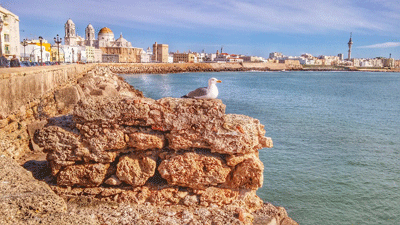 We've spoken before about the myriad delights of Malaga.
So, let's venture a few hours west, past the gaudy resorts of the Costa Del Sol and the British enclave of Gibraltar, and arrive in the ancient port of Cadiz, a city which has a serious claim to be the oldest continually inhabited city in Europe.
In addition to the Phoenician museum, cathedral and evocative squares you've got a selection of fine beaches on which to stretch out alongside the laid-back locals.
Get there: The nearest airport to Cadiz is Jerez, but Seville is less than two hours away on the train. You can also get to Malaga via a lengthy (but scenic) bus ride or a truncated train journey via Seville.
Marseille, France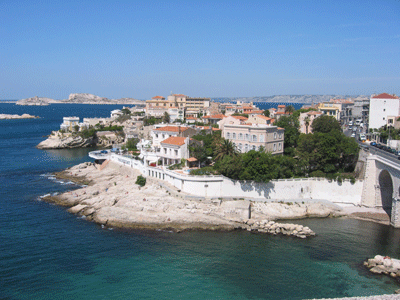 On the French Mediterranean coast, Marseille's mix of warm blue water and centuries of diverse cultures intermingling make for a heady mix.
Millions of euros have been poured into tidying up the historically maligned city, and there's also a string of small man-made beaches just outside of the old town.
Even better, jump on one of the tour boats that take you on a tour of the calanques (fjord-like inlets of water along the coast) and dive straight in.
Once you're done, take a lung-busting walk up to the spectacular Byzantine cathedral which overlooks the town, saunter around the fantastic new museum with its rooftop bar or get lost in the warren-like environs of the old part of the city.
Get there: Budget operators fly in and out of Marseille Provence airport.
Faro, Portugal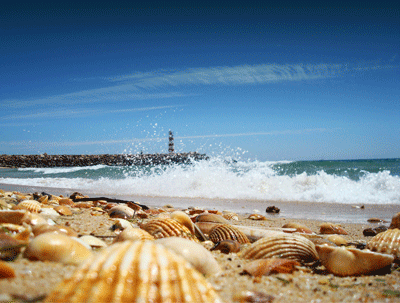 Faro serves as an entry point for legions of tourists before they head onwards to the resorts of the Algarve. They're missing out on a peach of a city, with a beach a mere seven kilometres down the coast.
Portuguese bonhomie is the stuff of legend, and Faro's sizeable student population means that there's a vibrant nightlife scene. Throw in the typically fantastic food and wine (usually inexpensive) and you've got a tip-top weekend waiting to happen.
Get there:  Faro is exceptionally well served by budget airlines from many different airports, so take your pick.
Ostend, Belgium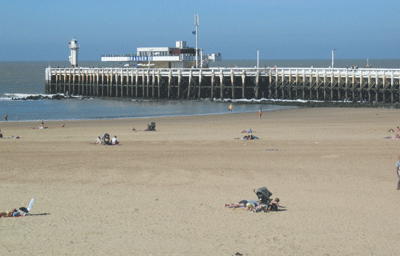 A chillier prospect than some of the other more southerly destinations we've selected, but for a north European take on the seaside city get yourself to Ostend, on Belgium's coastline.
Belgian monarchs Leopold I and II were both big fans of the city. Despite it being bombed extensively during the war, it retains some period charm, and it's a prime base for exploring Belgium's coastline on a bike.
If that's not enough, you can get to Bruges and its many chocolate box delights on the train as well. Marvellous!
Get there: Get to Brussels on the Eurostar or plane then hop on a connecting train (just over an hour) to Ostend. Alternatively, fly direct into Ostend-Bruges airport.
Ohrid, Macedonia
While Macedonia is landlocked, it benefits from having a whopping great lake in it, which it shares with neighbouring Albania.
Lake Ohrid, on the banks of which the titular town lies, has a stunning old town. The area is often referred to as 'the Macedonian Riviera' such are its picturesque qualities.
Get there: Fly direct to Ohrid St Paul The Apostle airport. Alternatively, fly to Macedonian capital Skopje and hire a car.
What have we missed? Tell us onTwitterandFacebook.
All images: Wikimedia Commons