Switching mortgages can be a long, annoying process that may take months... but not for much longer, if the government has its way.
Homeowners could be able to switch their mortgage provider in seven days, according to plans announced in the Queen's Speech last week.
Seven-day switching for mortgages is the latest push from the government to encourage consumers to shop around, the idea following in the footsteps of initiatives on current accounts and energy.
The Current Account Switch Service (CASS) was introduced in 2013 to push customers to dump unsuitable bank accounts.
For years consumers had been reluctant to do just that, but in March 2016 record number of switchers were recorded.
The total number of people who've used the CASS is now over 2.8 million. Could faster mortgage switching lead to a similar upsurge in switchers?
"The introduction of a seven-day mortgage switch service, similar to that already in place for current accounts, would in principle go some way to encouraging customers to switch for a better deal," said Gocompare.com's money expert Matt Sanders.
"While this is a positive step, it's easier said than done and there are other things that could be easier to address and fix."
'Radical change'
David Hollingworth of mortgage broker London & Country thinks shortening remortgage times would mean a "radical change" to the process.
As part of a remortgage borrowers need their credit record checked, while lenders need to make sure that the borrowers can afford the mortgage. This requires pay slips and bank statements, which can take time to gather.
The property then needs to be valued, to make sure it's worth the mortgage. When valuations happen depends on when a surveyor is available, and appointments sometimes need to be booked weeks in advance.
An automated valuation may be possible, which would speed things up, but that won't always be an option.
Finally, there's the legal work, which can often be straightforward - but there's a chance it might not be.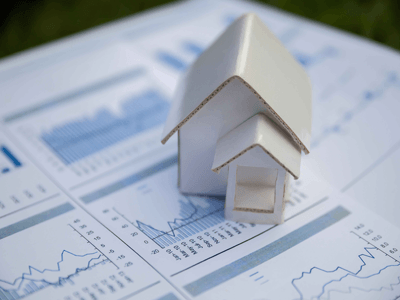 "Packing all this into seven days looks more than a tall order," said Hollingworth. "While the aim for quicker switching is a good one, I think that it would be dangerous for borrowers to delay their search for a new mortgage."
According to Sanders, in order for seven-day mortgage switching to work there'll have to be a significant amount of investment... and the cost of that would probably be passed on to consumers.
"The mortgage market is particularly institutionalised, with some lenders still relying on paper applications," said Sanders.
"Ultimately mortgage customers could end up picking up the bill through less competitive rates and higher fees."
Psychology of switching
Sanders added that, before changes can be made, more research must be done into why consumers are so reluctant to switch.
He believes that their reluctance is compounded by the complicated mortgage market, which could slow switching down even more.
"If nothing is done about the reasons why people aren't considering a switch in the first place, then this is unlikely to do much to persuade those still baffled by the confusing and at times daunting mortgage selection process," said Sanders.
Baby steps
It's still early days for seven-day mortgage switching, with the government yet to outline how the process would work.
For example, it's unclear whether the seven days would start after borrowers have taken weeks speaking to lenders and filling out paperwork, or whether that process would be considered part of the switch.
So, could tackling smaller problems in the mortgage market be more effective than cutting switching times? Instead of following the example of current accounts, perhaps the government could copy the energy market, which has been steadily reducing switching times for a number of years.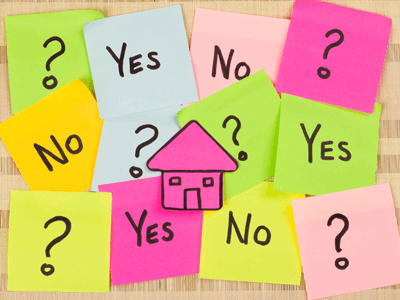 "By addressing other barriers such as early redemption fees, valuation fees and advice charges in the first instance there would be less to perturb would-be switchers in the early stages of changing products, which is where people are more likely to drop off," said Sanders.
"Regardless of the approach, any development will require substantial investment and close work with regulators before we see anything noteworthy in the market. 
"While a shake-up in the mortgage market is definitely needed, it's unlikely we'll see something that significantly benefits customers in the near future."
How long did your last mortgage switch take? Tell us on Facebook and Twitter.