Nothing puts a dampener on your holiday quite like making a hash of where you stay.
Spending hours on a plane only to find that your family haven is akin to an episode of Geordie Shore, or that your relaxing couples getaway is more Sesame Street than spa break is not ideal.
Lucky we're here then isn't it?
We're going to take a trip around three top European destinations delivering inspiration on where to go if you have kids, along with dreamy destinations for those who want to indulge in more adult-orientated fun.
Viva Espanol
Family fun: Costa Dorada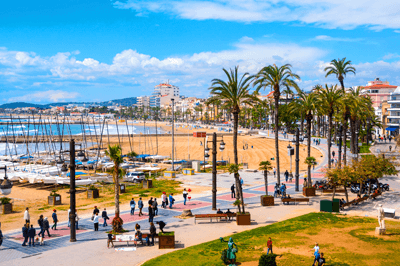 For sunshine, beautiful surroundings and enough activities to keep the youngsters entertained, look no further than Costa Dorada, or 'the golden coast' as it's also known.
Be enticed by 150 miles of sandy coastline with temperatures well above 20 degrees throughout the summer – muy caliente!
Just a short hop away is Aquopolis waterpark or if you're an adrenaline-fuelled family take a trip to PortAventura Park, the most popular theme park in Spain.
You may also have time to slip in a cheeky city break. Well, it'd be rude not to with Barcelona a mere hour away on the train.
Footloose and fancy-free: Madrid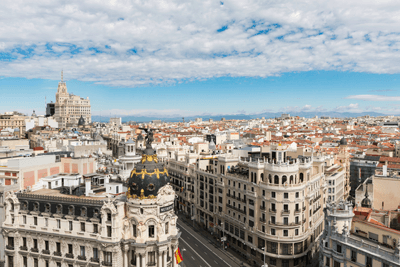 Although it does tend to play second fiddle to Barcelona, Madrid is quite the capital.
The city has museums coming out the wazoo, with the most popular being the Prado National Museum.
For all the football crazy travellers, catch Cristiano Ronaldo and the rest of Real Madrid in action at the Estadio Santiago Bernabeu.
If that's not your bag, take an audio tour around the Royal Palace of Madrid, soaking up the culture like a piece of bread dipped in a delicious chicken and chorizo stew.
Feeling parched? Sip a sangria on one of the many rooftop bars that adorn the city.
Deutschland ist fantastisch
Family fun: Bavaria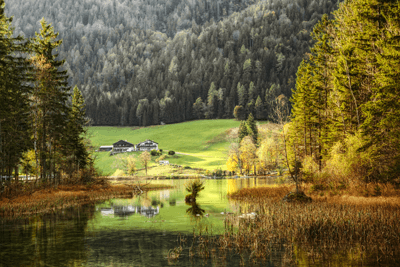 Germany perhaps isn't the first destination you think of when the words 'family fun' are mentioned, but if your clan is more than a little fond of the great outdoors, get yourselves over to Bavaria this year.
The scenic and picturesque vista that is Bavarian forest must be seen to be believed, and there's plenty of self-catering lodges to rent, getting you right back to nature.
If you feel the need to depart from the beautiful Bavarian forest and re-join civilisation, mosey on over to Legoland Deutschland for some family-friendly shenanigans.
Footloose and fancy-free: Munich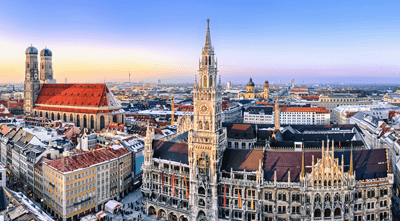 We could have plumped for Berlin but that's way too obvious. Instead let's take a gander at Munich.
There's something for history buffs and culture vultures alike in this bustling city, with medieval architecture and historic churches to behold.
There are plenty of green areas dotted around to relax in the sunshine and get away from city life too.
As well as that, you'll definitely be able to get your drink on as the whole place is teeming with bars, clubs and beer halls. What else would you expect from the home of Oktoberfest?
Bon vacance en France
Family fun: Brittany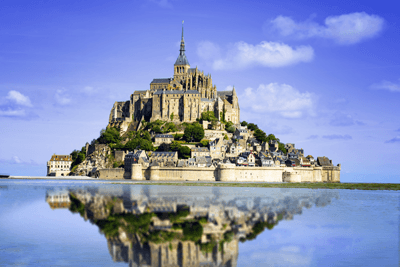 It doesn't get more beautiful than Brittany, and you can just pack up the family car and drive there... just make sure your insurance covers motoring abroad.
Take the Eurotunnel or jump aboard a ferry. Then, it's approximately a six-hour drive to Brittany (watch out for toll fees on the Autoroutes).
With an amazing coastline, why not make sure your little nippers get their sea legs by enrolling them in sailing lessons? They're available all along the coast and suitable for all ages.
The region holds medieval festivals over the summer where you can play at being nobility and watch jousting tournaments. Make sure you pick up a holiday memento from the craft stalls too.
And of course no trip to Brittany would be complete without visiting Le Mont St-Michel.
Footloose and fancy-free: Lyon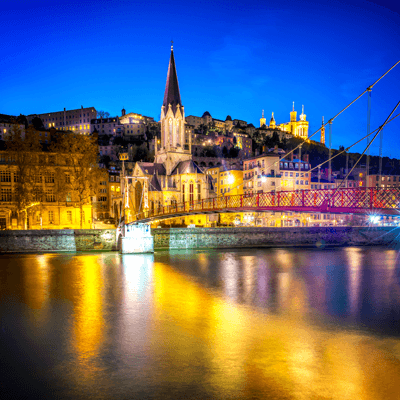 Skip Paris and head to France's third largest city, Lyon, for your next getaway. There's a direct train from London St. Pancras station straight to the city, with tickets starting from £89 for a return – bargain!
Check out the futuristic Musee des Confluences in the south of Lyon, an anthropology museum and science centre.
If art's your bag, all you need to do is take a wander around the city. There are around 100 murals scattered throughout the streets of Lyon, showing the story of its neighbourhoods.
Parc de la Tete d'Or is a must-see and what better way than to rent a bike and pootle around, taking in the lush scenery at your own pace?
Budding food critics can gorge themselves silly in the city's restaurants, which boast over 15 Michelin stars between them. 'Bon appetit' indeed.
Whatever your holiday style, make sure you'vegot the right coverfor your next big trip.
Have you got a cracking recommendation for family or adult-only holidays? Let us know onTwitterorFacebook