When Zoe Alice and her fiancé Luke started saving for a home, they didn't expect to get help from their parents. 
"We had just got back from travelling and decided to live with Luke's parents for a year to save for a house. We lived there for about 10 months in the end," said Zoe.
The couple, who are both hospital support workers, bought a house in Cambourne, Cornwall for £140,000 after their parents decided to gift them half of their 10% deposit.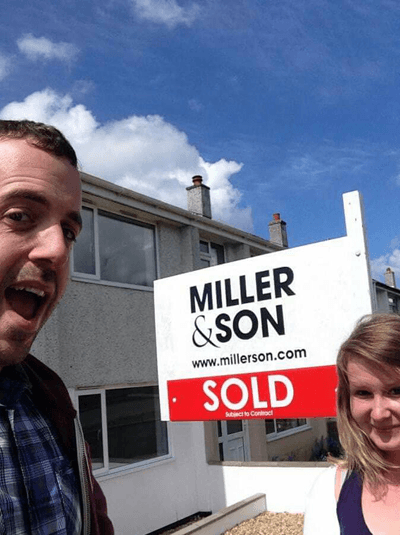 Zoe said: "We hadn't really thought about buying a house before then. It didn't seem feasible. Once we started saving our parents said they would help us get there."
"We were extremely grateful, both for keeping us rent-free and for the help with the deposit; without either there was no way we could have done it."
Lucky few
Luke and Zoe and their parents aren't alone; parents have been lending children money to get on the property ladder for years.
According to recent research from Legal and General (L&G), 25% of mortgages will be financed by the so-called 'Bank of Mum and Dad' in 2016 – £5bn of lending in total.
According to L&G and economic consultancy CEBR, deposits from parents will go towards 300,000 mortgages and will buy homes worth £77bn.
"Parental help is often intertwined with the hopes of aspiring first-time buyers," said London & Country's David Hollingworth.
"One big challenge that first time buyers face is pulling together a big deposit and parents will often simply gift funds to their child in order to bolster their deposit."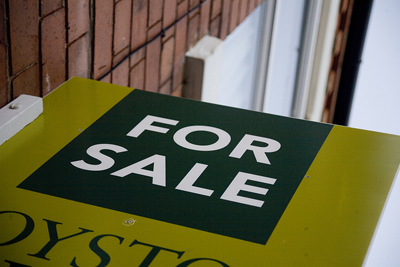 The report comes just as Barclays launched the first 100% mortgage since the financial crisis – but it comes with a catch.
Barclay's 'family springboard' mortgage removes the need for buyers to put down a deposit, instead putting 10% from parents into a savings account linked to the mortgage.
The account does have some benefits, says David; the child gets a lower interest rate while the parent still owns the cash and continues to earn interest
"However they can't access that cash for the three years of the deal and if everything did go badly wrong the lender could call on that cash to make good any shortfall from the sale of the property," warned David.
While Barclays' move to bring back 100% mortgages may help those with better-off relatives, it isn't doing so much for poorer first-time buyers, reckons Gocompare.com's money expert Matt Sanders.
He said: "While Barclays' bold move to bring back 100% mortgages may help those with generous, financially secure parents; it isn't the holy grail that many first-time buyers are hoping for.
"Ultimately, this is a new mortgage brought to you by Barclays and the Bank of Mum and Dad which still doesn't help the majority buy their first home."
Cash poor?
There are other options that allow parents to support the borrowing without necessarily having to give the money away to their child.  
"Of course it's not always possible for parents to stump up such significant amounts of cash," said Hollingworth.
For instance, equity in a property can be used if parents don't have large sums of cash.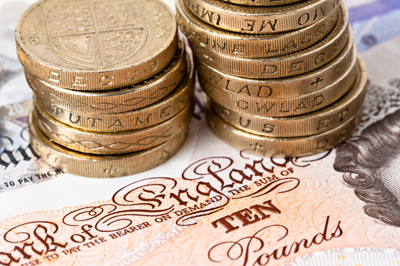 Some mortgage lenders will accept a charge of a certain amount – usually over 25%, says David – on the parent's property, which can last for up to 10 years.
"The parent needs to understand the implications through separate legal advice, as in extreme cases it could mean the lender comes after the parent's equity. "
Other parents will try to help their children borrow more money by taking out a joint mortgage.
"That can pose issues both from a potential capital gains tax liability and stamp duty surcharge where the parent already owns a property," said David.
"Some lenders, including Barclays and Metro Bank, allow a parent to be joint on the mortgage but the title held only in the child's name, which would avoid the additional 3% surcharge on additional homes."
Generation Rent
So what are the options for aspiring home owners who don't have parents who can help them?
For today's renters, options are limited: take out a Help to Buy Isa or Lifetime Isa then simply wait and save.
Matt Sanders said: "For those with parents or benefactors able to part with this amount of money for three years, Barclays' new mortgage could well be worth considering, however it's hardly a no-brainer like the government's recently launched Help to Buy Isa."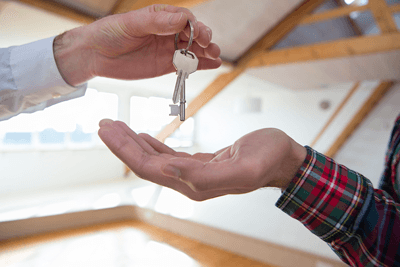 But with the cost of homes outstripping wages at an alarming rate in some areas, playing the waiting game isn't an option for many.
Luke's mum Kim was always prepared to help but was in a position to gift the money after receiving an inheritance.
"Even though they were saving hard, it helped them to buy sooner and then plan their wedding," Kim said.
Kim is already planning to help her other son buy a house in the future.
"I think it's terrible that young people can only buy with help when they pay as much for rent as they can pay for their monthly mortgage payments. It should be easier for them to get a mortgage," she said.  
Have your parents helped you get on the property ladder or have you helped children buy a home? Tell us Facebook and Twitter