There's no such thing as a job for life in 2016, as older people are learning.
But Britain's over-50s are proving to be resourceful, and entrepreneurial – according to a 2015 report by Business in the Community, 42.9% of self-employed people in the UK are over 50.
We spoke to five people who struck out on their own over 50, and asked them how being older can be an advantage in business...
Roddy Campbell, 55, traded life in the City for a start-up when he co-founded Vrumi, which helps people in London rent out their homes as work spaces during the day...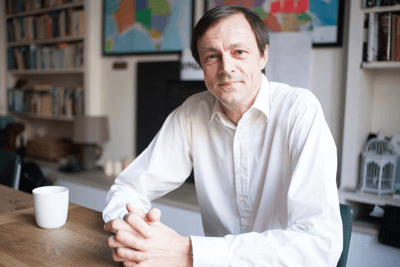 After helping to start  London's first hedge fund at the age of 24 and going on to found his own hedge fund business in the mid-1990s, Roddy Campbell has what he calls an "unfair advantage" when it comes to starting businesses.
But after over 30 years working in the City, he was at a loss when it came to deciding what to do next.
A long-time fan of the sharing economy, it was this – combined with a memory from the mid-1990s – that showed Roddy what his new venture should be.
"I was working from home 20 years ago and next door the flat owner would go out every day and into his home would come a singing teacher, who used his piano to give singing lessons.
"That memory stayed with me, not only because of the noise but because it was such genius."
And so in 2014 Vrumi – which stands for 'Very Restless Unemployed Man Idea' – was born.
Roddy joined forces with a friend, and within a few months had five employees.
"Both of us being in our 50s at the time, we had a strong sense of our limitations and of our capabilities. We knew we could do anything, but that doesn't include actually building a website – we knew we couldn't do that, but we knew who to ask."
With Vrumi planning to go nationwide this year, what advice would Roddy give to entrepreneurs?
"Failure is a very big worry in people's minds – most people are scared of it not working. That never changes, so you need to be not scared."
Marilyn Phenis, 56, started a teleservices company after leaving a decades-long career in management...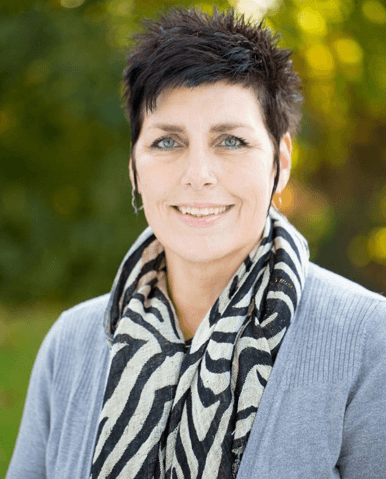 Reluctant entrepreneur Marilyn, from south Wales, only started her business after she felt she was pushed to leave a job in management.
"I worked in the corporate world all my life. I never wanted to be a business owner because I'm not a risk taker – walking out of my job was the biggest risk I'd ever taken."
After visiting a friend who worked from co-working space Welsh ICE, she learned about funding and saw a gap in the market – specifically a gap in the building itself, where several businesses needed telemarketing services.
"Because I'm gobby, I decided to give it a go," she laughed.
After winning a free desk at Welsh ICE, Marilyn decided to throw herself into her business full-time.
Marilyn feels more "worldly wise" but says she was surprised by how little she knew.
"I thought because I worked so many years in senior management I knew everything I needed to know, but I was only at Welsh ICE a couple of weeks and I felt like a toddler learning to walk.
"Contacts and confidence are more important than knowledge."
Essex-born Kim Antoniou, 55, turned a near-tragedy into a business...
After her husband suffered a near-fatal allergic reaction to sesame seeds in a restaurant, Kim Antoniou decided something needed to be done to make eating out safer.
"He ate a salad that was covered in sesame oil. Within 10 minutes of eating he was out cold – everyone thought he had a heart attack but he'd had a really severe anaphylactic shock."
So when she heard about new legislation which means all restaurants have to give clear allergy information, Kim decided to develop something which could help.
Kafoodle was born – both a menu management software system and restaurant finding app specialising in making eating out easier for people with food allergies, it has already won Kim a prize at The Great British Entrepreneurs Awards.
A past life running a software company helped to bring her idea to life, but after putting that business into liquidation Kim had to fight her own confidence issues.
"After having a business that didn't work out, my biggest challenge was having faith in myself and knowing that I could do it."
For Kim, finding something she feels truly passionate about means devoting all her time and energy isn't a problem.
"I commute into London every day and work 60 hours every week, but it doesn't feel like work. I feel more invigorated about business at 55 than I've ever done in my life."
Suzanne Noble, 55, launched money-saving app Frugl in 2014 after working in PR for over 20 years...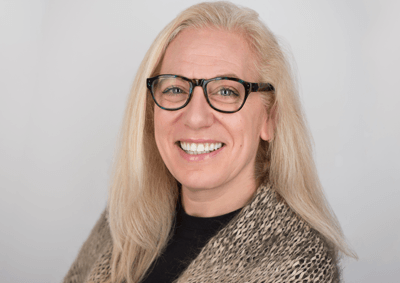 Londoner Suzanne's start-up Frugl wasn't born from a 'light bulb moment'.
"I was at a time of my life where I could afford to start again and had an idea that I knew I felt passionate about,"she said.
After a 20-year career working with big names like Sony and Warner Bros, self-employment didn't faze Suzanne.
"It's not so easy for a person who has had a corporate job for most of their life to do the same."
One of her biggest challenges so far has been moving into tech as an older woman: "There's an unconscious gender and age bias that exists and it can be a real challenge to get used to, especially coming from PR which is much more female-dominated. 
"Raising investment as an older woman is hard, no matter how many successful businesses I've had or all that I've achieved. One investor said, 'We don't usually invest in people like you'."
However, Suzanne sees her age as an advantage: "I know shortcuts that younger entrepreneurs wouldn't have a clue about."
After being made redundant from his senior role as a diamond buyer at a national jewellers, Stephen Nightingale, 64, decided to go it alone...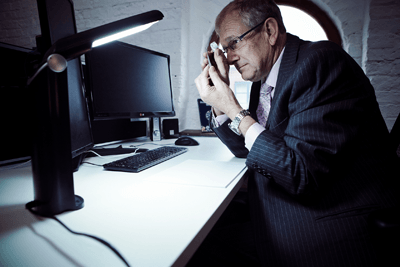 "I'd got to 61, I was past my sell-by and they'd rather bring in young people – that's how it felt. You feel incredibly hurt. I felt lost, unwanted," said Stephen, from York, reflecting on becoming unemployed in 2013.
"I'm a baby boomer and we're always incredibly loyal to our employers. Through the years you never really get satisfaction; you look for accolades when you're employed, and often those accolades aren't there."
"I had an awful lot of time to do nothing – there was no point in me being employed again, so what was I going to do with my life?"
After meeting his now-business partner Ryan – an expert in marketing and web design – by chance in a coffee shop three years ago, they decided to join forces and in 2015 they launched Nightingale Jewellery, where Stephen is co-founder and head jeweller.
Stephen's company is the first in the UK to offer lab-produced, entirely conflict-free gem-quality diamonds, something Stephen is incredibly proud of.
"I wish I'd spent the last 15 years working for myself, with my own aims, my own goals, my own vision for the future, rather than putting it all into an employer. I wish I'd done it years ago!"
Find the rightbusiness insurance for your needs with Gocompare.com
Would you consider going solo and starting your own business? Tell us onFacebookandTwitter