In case you hadn't noticed, we are now living in the future.
We've already passed the date on which Marty McFly was catapulted into 2015 in Back to the Future, and when Skynet brings about the apocalypse in the lore of the Terminator films.
So, you might feel a little underwhelmed when you look around the roads and see cars which on don't seem a whole lot different to how they were 15 years ago, on the face of it.
But that's all about to change. There are some truly mind-melting developments which could transform how we drive forever.
Let's take a look at a few of them…
Electric cars evolve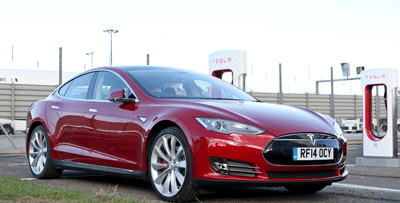 Electric cars have been with us a while now, and they're getting more sophisticated. Even so, they're still something of a niche concern.
But technology is evolving rapidly, with PayPal billionaire Elon Musk's car company Tesla leading the way.
Its luxury Model S was out of the reach of most motorists, but next year the company will release the Model 3, a relatively affordable choice with a claimed range of 215 miles between charges.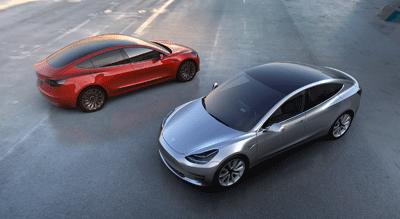 It should be priced at around £24,000, which is comparable to a high-spec Ford Focus.
Speaking of electric cars, you'll even be able to rent one soon.
Car rental firm White Car – itself pretty innovative, as it allows you to book its cars using a simple app – is launching in the UK this August. It will allow users to rent Tesla's top-line Model S from Heathrow Airport. How about that?
Hydrogen fuel cells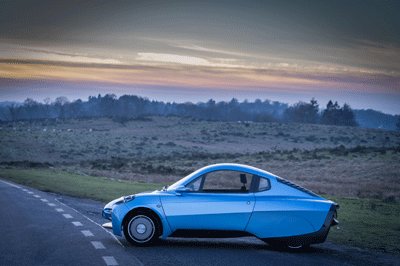 Hydrogen fuel cell electric vehicles are powered by an electric motor driven by hydrogen gas and have potential as a viable option to an electric car.
The big news is that they emit nothing but water vapour, which is better for than the environment than the CO2 that regular petrol and diesel-powered cars pump out.
They could also achieve a better range than electric cars.
Three are now three available on the UK market – Toyota's Mirai, the Hyundai ix35 and Honda's FCV.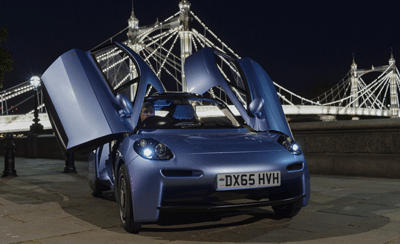 While Japanese manufacturers were the first to get the cars on the road, a British company is beginning to steal a march on the giants from the Far East.
Riversimple, a company based in Llandrindod Wells in Wales which was founded by former racing driver Hugo Spowers, launched the Rasa prototype car (above) earlier this year.
It's capable of a claimed range of 300 miles on a 1.5kg tank of hydrogen, and could go into production as early as 2018.
Even though you can buy a hydrogen-powered car now, you may want to wait until the infrastructure catches up – there are only four public locations in the entire country where you can top up with hydrogen gas at the moment…
Riversimple images: Anthony Dawton
Driverless cars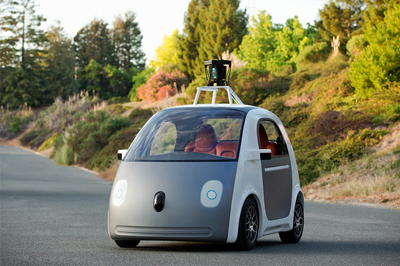 Imagine jumping in your car and instructing it to drive to your destination for you while you sit back and relax.
It could be a reality sooner than you think.
The technology to power a driverless car – cruise control, radars, sat-nav – is all there already. It's just a matter of getting it all working in sync… and waiting for legislation to catch up.
We could see cars that can be engaged in 'driverless' mode on our motorways by 2018, and then on other roads after that.
3D printing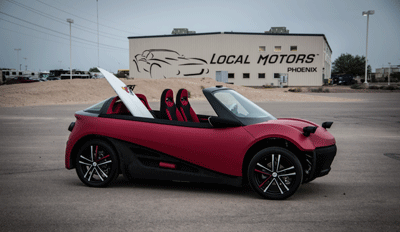 Three dimensional printing has the potential to be one of the biggest developments in human history, completely revolutionising how items are manufactured.
In fact, the world's first 3D printed car, the LM3D by American firm Local Motors (above), could be on the road as early as this year.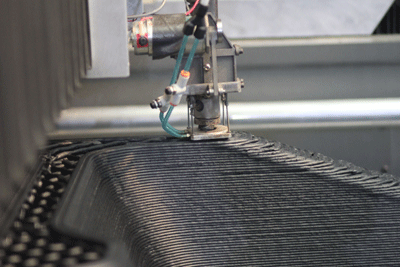 Closer to home, 3D printing is already changing everyday motoring. Hard-to-find spare car parts can now be printed with a blueprint.
And as the cost of accessing 3D printing has come down, small and innovative companies have been able to take advantage of it to make prototype products and devices more quickly and easily than ever.
The possibilities are truly endless.
Flying cars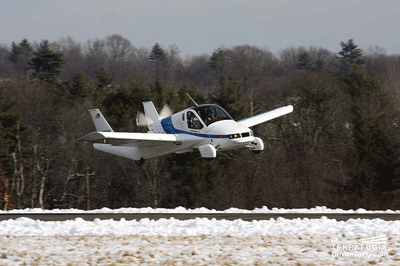 Now we're talking.
Terrafugia is an American company which makes airborne cars, the sort of which we've seen in Back to the Future and the Jetsons.
Just check out this video – it's like one of the Transformers we grew up with as kids.
If you think that's impressive, then feast your eyes on the company's concept video for their next development. Truly, this is the future we were promised…
Image: Terrafugia
What driving developments are you looking forward to? Tell us on Twitter and Facebook
Compare car insurance for your current motor and cut your driving costs