Being self-employed is generally great.
For a start, you get to set your own hours and don't have to endure the horror that is other people.
But there are downsides, and a straw poll of my self-employed mates reveals that one of the biggest headaches is tax.
Remember a few years ago when Moira Stuart was all over the TV proclaiming that 'tax doesn't have to be taxing'? Lies. All lies.
The reality of tax for many self-employed people is a last-minute, panicked whirlwind of receipts and invoices at the end of January, desperate phone calls to an accountant if you're lucky, and hours spent on hold to HMRC if you're not.
Then you get to hand over a huge lump sum of money, glad to be left alone for another year.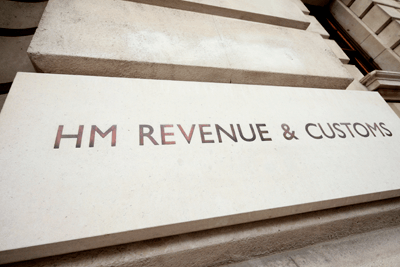 The whole system is long overdue a makeover and this is what the government proposes to do with the imaginatively titled 'Making Tax Digital' (MTD), which promises to make the business of tax more efficient, more effective and altogether easier - the three Es.
Exactly what this new system will look like is unclear - the government has been fairly vague about the details so far.
However, information from various governmental fact sheets suggests the programme will see a few major changes.
Individual accounts
For a start, every UK taxpayer (self-employed or otherwise) will have an individual, online account showing details of their tax status and any payments due.
All digital
When tax payers come to do a self-assessment, they won't have a paper option - everything will be done digitally.
Connection
For the first time HMRC will connect its internal systems - this means that tax information about savings, accounts, pensions, and other sources of income will be connected in each person's account.
When the time comes to pay up, these details should already be taken into account.
Reporting
Finally, HMRC is changing the way that tax returns are submitted. They'll have to be done four times a year, through a special software package.
This 'real time' reporting means individuals will always be on top of how much they owe at any one time, rather than waiting until the end of the year for a calculation. This should do away with the oft-cited lump-sum payment nightmare.
'Simple and streamlined'
It's no surprise that the change that has most people up in arms is the frequency of reporting, although officials have been quick to try to allay fears of quarterly panics.
According to the government's MTD myth-busting blurb: "The new digital accounts will integrate all the different information businesses already provide to HMRC into a simple, streamlined system.
"Instead of one big, onerous tax return each year, once a quarter businesses can check that the information they are collecting digitally is correct, and simply click 'send' to update HMRC."
So, with that in mind, the whole system should make life easier for self-employed individuals, right?
"In theory, yes," says Andrew Chamberlain, deputy director of policy at IPSE (the Association of Independent Professionals and the Self Employed).
"Overall, we can see the vision here, and it does make sense that in this day and age people should be able to deal with their tax more simply, but our main concern is the timeline for the changes.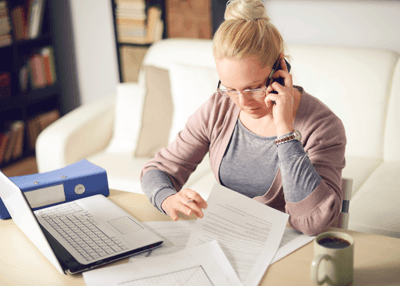 "The government wants these frameworks in place by 2018 - that's very soon."
There are a few reasons for the rush - it may secure a cash flow advantage for the government, while also adding a feather to its cap before the next general election.
But two years is an extremely short period of time for such ambitious plans and there are already signs that the government has been too quick with the transition.
According to a report by the National Audit Office, more than three million people may have paid the wrong tax last year following a collapse of the system. That was said to be as a result of a cull of HMRC call centre staff, made in preparation for the digital change-over.
Whatever the thinking behind the changes, the main sticking point for the self-employed will be the mandatory nature of the legislation.
"It's not clear yet how penalties for missing deadlines will work," says Chamberlain.
"The risk is that it will take time for people to get up to speed with the changes, and that they will risk accruing unfair charges in the meantime. We're calling for a much longer voluntary period and to encourage people to opt in to it while any glitches are worked out.
"Because there will be glitches - there always are in programmes like this."
Old school struggles
But what of those people who employ accountants to sift through their mountains of paperwork? Will the transition be straightforward enough for the pros?
Not according to Lucy Cohen, commercial director at Mazuma. "If you have an old school accountant who isn't digitally-minded, then they're going to struggle too," she says. 
Some accountancy firms take care of their clients' records on a monthly basis, and according to Cohen the change will be significantly easier for them while, for others, it'll mean a complete overhaul of their operations.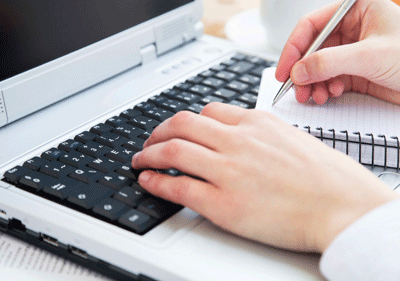 "Believe me, there are a lot of accountants out there who'll decide it's time to retire because of this change," claims Cohen.
A consultation on the matter is due out imminently - either any day now or after the EU referendum - which will help cement the whys and wherefores of MTD.
In the meantime, Chamberlain advises: "If you have an accountant, talk to them as soon as possible to see where they stand, and make sure your accounts and paperwork are up to date and in order.
"Things are set to change very quickly, so preparation is key."
Are you worried about the tax changes? Tell us on Facebook and Twitter.