When it comes to gas and electricity there's power in numbers. 
There are lots of ways you can get together with your fellow consumers to save money on energy and be kinder to the planet, too.
Here are just a few…
Get switching
Collective switching schemes allow large groups of people to negotiate one-off tariffs from energy companies, who compete to offer consumers the cheapest deal and get lots of new customers.
In February 2015 the Department of Energy and Climate Change (DECC) said that 13.5 million UK households were missing out on £2.7bn of energy savings by not switching suppliers.
There are lots of collective switches – Gocompare.com's latest collective switch is just around the corner – but almost any group can start an energy-switching community, from newspapers to local councils.
Gocompare.com's energy expert Ben Wilson said: "Collective switching revolutionises the idea of switching energy provider.
"Instead of customers having to find a better deal alone, it makes energy companies compete for you and your fellow consumers' business.
"Using the collective bargaining power of heaps of customers means that you could potentially secure a better deal on your gas and electricity."
Ditch your boiler for district heating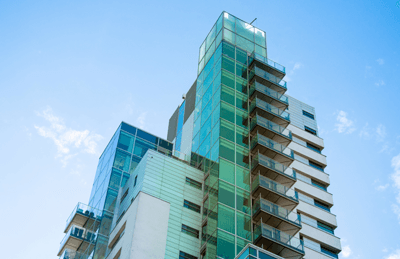 If you've haven't heard of district heating already, you will soon.
District heating supplies home and businesses with heating and hot water on a community basis, rather than individual households.
For example, a large block of flats may have one boiler in the basement that's connected to multiple homes via pipes. 
Only 2% of UK homes were connected to district heating in 2014, but the government want to see 40% of us using it by 2040.
District heating has been popular in Denmark since the 1973 oil crisis. It reduces carbon emissions and works well with other renewable energy schemes, reckons Simon Woodward, chairman of the UK District Energy Association (UK DEA).
"You can connect a wide range of low-carbon technology to district heating networks – like a biomass boiler – which you can't do as easily with a conventional heating system," he said.
With district heating customers don't need to buy fuel to burn within their homes, so energy doesn't go to waste. You also don't need to pay for a boiler and all the maintenance that comes with it. However, you will need to pay into a scheme, so the savings may be difficult to guage.
The government has invested £320m in district heating and many local authorities have been given funding to investigate the potential of the system in their area.
"You can find out whether your area is suitable for district heating by contacting your local authority – they may already be looking into introducing it in your area," said Woodward.
Join an energy co-op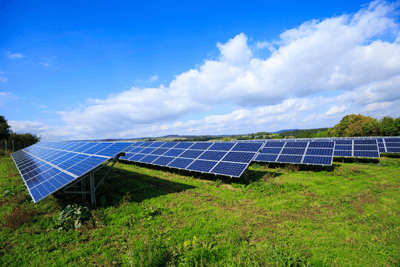 Up and down the UK communities are ditching the big six to produce their own energy, either through solar, wind, biogas or hydro to power entire areas or projects.
Peter Capener is co-founder and chair of Bath & West Community Energy, a group which started around a pub table in 2009 with the idea to locally make hydro and solar power to fund community projects and initiatives.
"We were frustrated that big companies could come in to areas and make money from renewable energy – we wanted to think of a way we could do it and keep the profit local," said Capener.
Since starting, the group has raised £10m of investment and generated enough solar power to supply 2,250 homes.
This power is sold back to the grid to make a profit, which is then reinvested in more energy and community projects.
Community energy collectives allow local people to invest and become shareholders. Bath & West currently has around 700 investors who have put in a minimum of £500 or a maximum of £10,000 in shares or bonds. 
The group are currently looking for more investors to raise money for more solar power, which could power a further 1,600 homes.
Last year they helped launch Mongoose Energy, the first community-owned energy provider, to create a tariff for local people to use the energy made near them at a reduced rate.
"Our ability to influence the source of the electricity we buy from the big six is severely constrained and our control over who benefits from its supply is virtually non-existent," says Peter.
"Community energy offers a fundamentally different way of doing business, creating a greater sense of ownership at a local level - and that's fundamental to change the way we consume energy and reduce carbon emissions."
Buy in bulk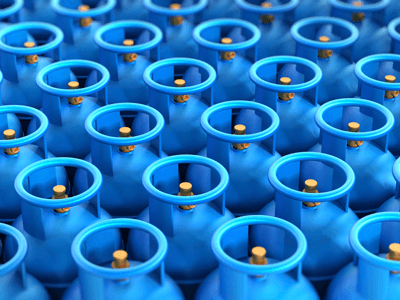 If you're one of the 1.5million people using heating oil to keep your home warm, you'll know that shopping around for the right price isn't as easy as it is for gas customers.
One way of reducing the price of heating oil is by buying in bulk. If you order more, you may be able to negotiate a discount.
Neighbours often join together in heating oil clubs, allowing them to buy as part of a group and save money. They can do the same with other fuels like coal, wood and liquid petroleum gas (LPG).
Spokesman for fuel distribution firm Rix Petroleum, James Brook, reckons that while there are pros to buying heating oil in bulk, there can be downsides too.
"By joining together with other homeowners in your community and buying your heating oil together in bulk you may be able to make savings on the delivery charge, as this usually stays the same no matter what your order size," he said.
As always, remember to do your sums. If you have to pay a membership fee to join a buying group, it could make the savings minimal or non-existent.
Have you joined an energy collective or switched with others? Tell us on Facebook and Twitter