An email pings into your inbox. It's from your bank.
You open it taking a cursory glance at your balance and promptly spit out your tea.You didn't order half the things listed! What's happened?
Well, unless you've been sleep-shopping, chances are you're a victim of fraud. And you're not alone.
According to the latest figures from Cifas, an organisation dedicated to protecting people against financial crime, identity theft shot up a staggering 57% in 2015 compared with the year before.
And it's not just pickpockets and people looking over your shoulder at the cash machine you need to look out for – 86% of all identity fraud in 2015 took place online, with social media providing rich pickings for criminals.
"Fraudsters are opportunists. As banks and lenders have become more adept at detecting false identities, fraudsters have focused on stealing and using genuine people's details instead," says Simon Dukes, chief executive of Cifas.
"The likes of Facebook, Twitter, LinkedIn and other online platforms are much more than just social media sites – they are now a hunting ground for identity thieves."
So how do you prevent yourself from falling foul of a fraudster?
Here are some tips to help you keep hold of your cash all while staying connected to the internet.
Fighting fire with fire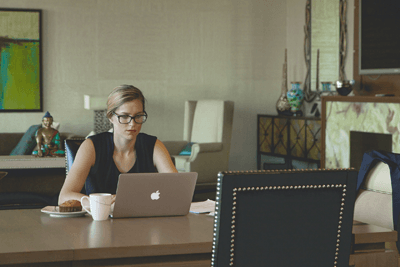 You know that really annoying pop-up that appears at the bottom of your computer screen, desperately pleading with you to give it some attention and update your firewall?
Don't ignore it, it's not just being needy.
If your firewall or antivirus software is inadequate, you leave your device open to being stormed by nasty viruses and nobody wants that.
Once it's been infiltrated they can wreak havoc on your machine and cause all manner of mischief, including swiping any personal details and making off with them swiftly.
Shop until your drop
Who doesn't enjoy a good online shop?
Buying stuff online is one of life's small pleasures. But it might not just be your bulging basket that's affecting your finances.
Always make sure that the site you're shopping on displays the secure transaction symbol. The web page should start with 'https' and the page needs to have the secure payment 'lock' logo. If  it doesn't, it might just be a front for taking people's details.
Put a Pin in it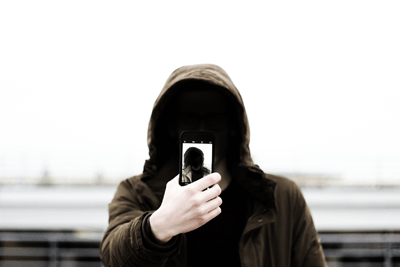 We keep so much personal data on our mobile devices and it could be coming back to bite us on the behind.
"Our increasing use of technology to do everything from holding our address book and diary to online shopping and banking means that criminals are also logging-on to find new ways to steal our personal information and raid bank accounts," says Gocompare.com's money expert Matt Sanders.
"To thieves, the personal data held on a smartphone or tablet can be more valuable than the device itself. So always Pin protect your mobile device!"
Getting around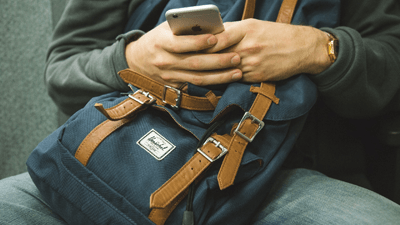 You're at the library (how very retro!) and need to check your bank balance before you swing by your local artisan bakery for a spelt loaf.
After you've verified that your bank balance is nice and healthy, you bound off without a care in the world… but wait! You've forgotten to log out of your online banking.
Unfortunately this leaves your banking details out in the open for any Tom, Dick or Harry to swoop in and use.
Moral of the story: whenever you use a public device, always remember to log out.
Just to be on the safe side, try to only use mobile banking and carry out transactions on a personal device.
Try being anti-social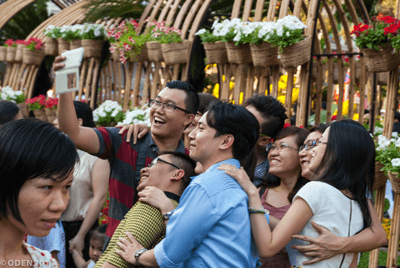 Over-sharing on social media (and we're not talking about those cheeky beach snaps from Kavos), could actually be helping fraudsters out.
"Social media sites provide a rich seam of personal information which can be used for identity theft and financial fraud," said Sanders.
"Social media platforms encourage users to provide as much personal information as possible, including users' full names, birth dates, relationship status – even pet names.
"Crooks can use this information to build up a personal profile and guess the answer to bank and payment card provider security questions."
Keep your privacy settings at a Fort Knox-level and don't share any personal details.
You've got a type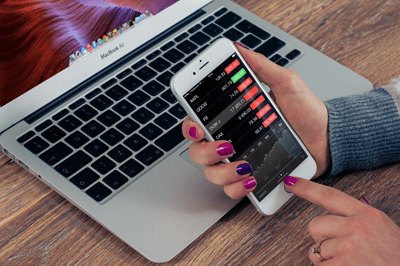 The rule is to not trust anything or anyone online. Not only will this potentially stop you from being featured on an episode of Catfish, it can also stop you clicking on dodgy links.
That email from your 'bank' may look pretty legit but that's what the scammers are counting on. Always type out the web address you need rather than clicking a link from an email.
There are certain characteristics used in scam emails that should set off instant alarm bells, for example spelling mistakes throughout the message, requests for personal information or attachments for you to download.
And if you suddenly win a lottery or competition that you never entered... delete the email swiftly.
Want to know more about how to protect yourself from fraudsters? Find out everything you need to know in our handyfinancial fraud guide.
Have you fallen foul of fraud? Let us know on Twitter or Facebook