Learner drivers will have to prove they can follow directions on a sat-nav and reverse out of a parking space after government changes to the driving test.
The changes are the biggest since the theory test was introduced in 1996 and will be introduced next year as an attempt by the government to improve skills and safety.
The Driver and Vehicle Standards Agency (DVSA) plans to replace current manoeuvres – such as reversing around a corner – with more real-life ones, driving into and reversing out of a parking bay and switching on lights.
They also plan to increase the amount of independent driving in the test, from 10 to 20 minutes.
Safe drivers
Britain's roads may be among the safest in the world, according to DVSA chief executive Gareth Llewellyn, but more can be done to protect road-users – particularly newly qualified drivers.
"Making sure that the test better assesses a driver's ability to drive safely and independently is part of our strategy to help every driver through a lifetime of safe driving," he said.
While young drivers only make up 1.5% of UK licence holders, 9% were involved in fatal or serious crashes while driving according to a 2015 report by the Department for Transport.
"It's been clear for some time that the driving test has not been fit for purpose," said Mike Bristow, spokesperson for Brake, the road safety charity.
"The test in its current form doesn't prepare drivers for what they will face on the road on their own.
"For those who choose to learn to drive, they need to be educated and tested thoroughly.
"Hopefully, this review is the first step of many to improve driving test standards and making roads safer."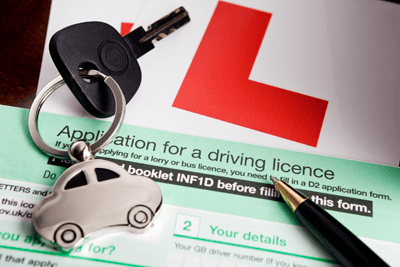 Head of the British School of Motoring (BSM) Mark Peacock said that the proposed changes – particularly the extended independent driving and use of a sat-nav – should help to produce "better, safer motorists".
BSM instructors and pupils have already given positive feedback to the changes, said Peacock.
AA president, Edmund King, said: "We know that new drivers are a higher risk on the roads, therefore we need to better prepare them for real-world driving.
"These changes will test drivers in a more realistic manner, which is essential to improving their safety once their L plates are removed."
Modernisation
The changes to the driving test are an attempt to modernise the test says Ian McIntosh, CEO of Red Driving School.
After all, when was the last time you reversed around a corner?
On the other hand, over half of drivers (52%) now use a sat-nav according to the DVSA, and need to learn how to use them safely.
Under the new proposals, candidates would follow sat-nav instructions for approximately 20 minutes to demonstrate that they are capable of following such instructions while maintaining a good and safe standard of driving.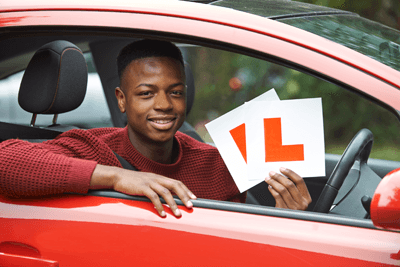 On passing their test, most new drivers begin using a sat-nav to find their way around having never had any practice nor demonstrated that that they can cope with the potential distraction, said McIntosh.
"By including this in the test, new drivers have to demonstrate that they can cope with both the visual and acoustic distraction.
"Naturally, the examiner would remain silent during this time to simulate a realistic scenario. The candidate is not required to programme the satnav merely to follow the pre-programmed instructions.
"This, together with the other planned developments for the new test, will help to make the test more realistic and hence be a useful step forward in road safety for new drivers."
Do you think the changes are positive? If you had to take a driving test now, do you think you would pass? Tell us on Twitter and Facebook