What knock-on effects will the impending Brexit process have on driving a car, at home and abroad?
From our driving licences bearing the EU flag and emissions regulation, to where our cars come from and manufacturers export to, the nature of Britain's impending exit from the EU could have a big impact on motorists across the country.
According to research carried out by the AA, around half of drivers polled in a recent survey are worried about what Brexit could mean, citing higher fuel prices, higher insurance and more expensive cars among their top worries.
So, how could Brexit affect us?
Demand and sales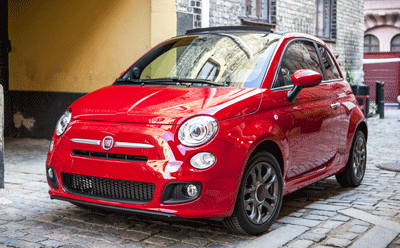 According to Joe Gallard, head of finance at car buying website Carwow, the initial shock of Brexit hasn't affected the car-buying market a great deal – at least not yet.
"Since the vote we haven't seen discounts offered for new cars changing more than normal and consumer sentiment seems generally unaffected by the vote," he said.
"Over the next year or so we also don't expect a huge amount of Brexit-inspired changes to prices of cars bought in the UK. This is even if there is further volatility in exchange rates or interest rates."
He continued: "This is due to the hedging of risk that manufacturers enter into for exchange rate movements coupled with softening demand across Europe and emerging markets. Weak demand in other markets means it will be difficult to shift supply from UK to another, which means prices should hold.
In fact, the low interest rates which have been talked about – yes, lower even than the historically low 0.5% which it has been set at since 2008 – could be a boon for people who want finance on a car.
"The positive for the consumer is that even lower interest rates look to be around the corner, which should lower the cost of financing a car and help buoy the market for used cars which are also increasingly being bought on finance," said Gallard.
"Over the longer term, however, the question will be dictated by the terms agreed in the EU exit negotiation."
Car insurance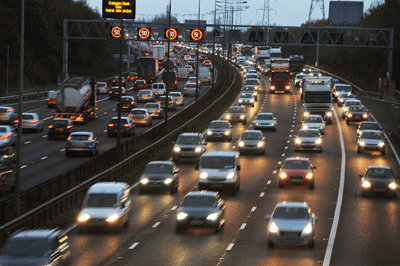 The EU's ruling on gender in car insurance premiums has been in effect since 2012.
Before it came into force, women generally received cheaper premiums than men with similar driving records because they were perceived as a lower risk by insurers.
But after a landmark ruling in the European Court of Justice, insurers were no longer allowed to grant women better prices.
Brexit could mean insurers might not have to abide by this law any longer.
However, given the sheer amount of time that it will take to unpick EU law from the UK's own, it might be some time.
"Although Brexit is likely to prompt a review of many EU directives, it seems unlikely many of these would unravel in the short term. There would inevitably be a period of transition counted in years, not months," said Jeff Fox, principal of employee benefits risk, reinsurance and human resources giant Aon.
So, if women are in line to get cheaper premiums than their male counterparts, they could be waiting a while for it to happen.
Fuel prices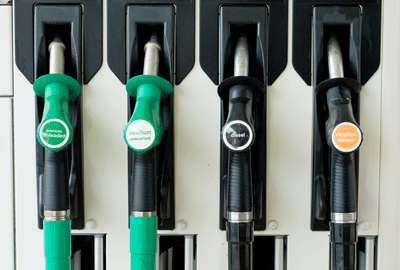 While Brexit itself didn't cause petrol to suddenly become more expensive last month, the knock-on effects of the vote did.
The vote immediately caused the value of sterling to sink against the dollar. As oil is traded in dollars, this made petrol more expensive.
Sterling has recovered a little since then, but it still hasn't' recovered to its pre-22 June level.
However, there are so many variables when it comes to petrol and diesel prices, like global supply and demand, which can affect the price of petrol.
While petrol was retailing at around 1.09p per litre prior to the vote, it went up several pence afterwards as sterling has plummeted.
But even though the pound has recovered, the forecourts are failing to reflect this, leading to the RAC calling upon retailers to alter their prices accordingly.
Jason Lloyd, managing director of Petrolprices.com, a site which helps consumers find the best deals on fuel, believes that while sterling will recover, petrol prices will be on the rise – however, it won't be because of the Brexit vote, but from other factors like an increase in the artificially low price of crude oil… and another forthcoming vote on the other side of the Atlantic.
"The next one will be the American election," he said. "You might see prices going up or down. If Clinton wins, it means prices will probably remain stable. But a Trump win will create volatility."
International driving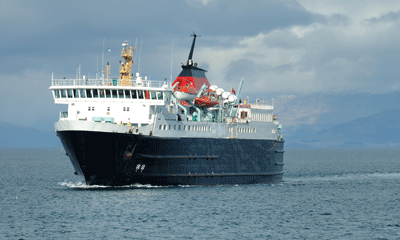 The enormous tailbacks at Dover several weeks ago certainly didn't bode well for British travellers.
However, accusations that it was a case of the French government 'punishing' Britain for the Brexit vote is wide of the mark – the checks at the border were down to the horrific terror attack in Nice which happened several days before.
If you're driving in Europe soon, the diminished value of sterling will mean that fuel prices and tolls on European motorways will be more expensive, for now.
It's still vital to make sure that your car insurance and breakdown cover are in order – if you're off on a ferry or the Eurostar, then check the terms and conditions of your policy before you go. Even if you have European cover as standard, then it may only extend to third-party when you're away.
Oh, and while you're at it, take a look at our interactive European driving guide to make sure you're on the right side of the law.
Tell us your hopes and fears for Brexit on Twitter and Facebook