For once we can't moan about the summer, given most of us had more potential barbeque days than has been possible in recent years.
But those happy days are over and it's time to go all A-Team on the house before the weather turns really moody.
Here are 10 jobs to do before winter sweeps in.
1. Get up a ladder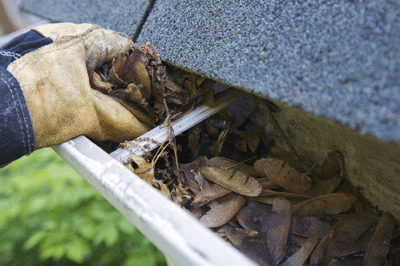 Clearing out gutters and gullies may not be the most appealing task -especially if there's a gale blowing.
But over a year moss, leaves and other detritus builds up and can cause all sorts of problems including blocked downpipes, gutters and gullies.
This can be a big issue if it snows and the whole length of a gutter buckles under the weight, potentially bringing down a torrent of winter weather and plastic tubing on your head, driveway or back yard.
Use a garden trowel to scoop out any rubbish, placing it into a plastic bag that you hang off your ladder, rather than dumping it on whoever you have holding the bottom of the rung
It's a quick and simple job, providing you're careful.
2. Give your garden a haircut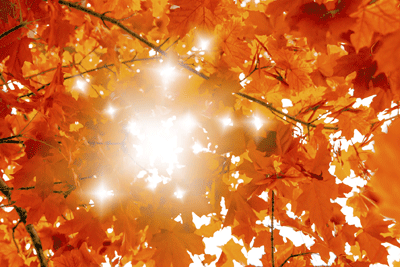 So much damage is caused by heavy snow and high winds, so inspecting trees and bushes for loose or hanging branches and severing any limbs that might cause a problem makes a lot of sense.
Do this before November 5 and you'll have plenty of kindle for a rip-roaring bonfire.
3. Indoors and upwards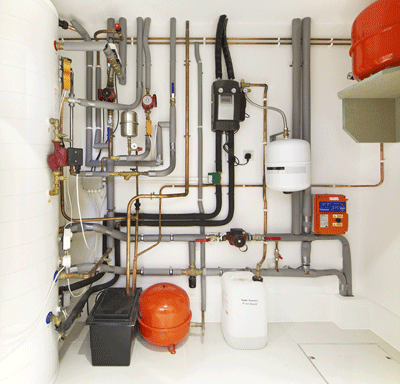 One of the biggest home disasters over the winter is ice in pipes, which expands and ruptures resulting in floods of water when the temperatures rise.
So, it's worth splashing out on pipe lagging to nip the problem in the bud.
It's easy to fit - all you need do is wrap it around any copper water pipes to prevent them from freezing in the winter.
Don't forget outside water pipes either, such as those running to your garden tap.
4. Check those drafts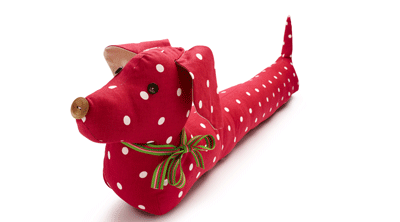 My nan used to have great big fabric snakes at the bottom of her front door. Most of her friends and relatives on the Bourne Estate in Holborn bought the same draught excluders from the same stall on Leather Lane, and they worked.
These days we rely on double glazing, but if yours is getting old, or you don't have it installed, then it might be worth buying a draft excluder.
A fabric snake will probably be cheaper than the amount you'll spend on cranking up the heating to level out the cold. It'll even have something of a chintzy retro charm too.
You can even get  nifty sausage dog ones nowadays, as above.
5. Get a health check
If there's one thing you don't want to pack up over a long, dark winter, it'll be your boiler. So, get it serviced.
It may cost from £50 to £100, depending on where you live, but it'll almost certainly be cheaper than getting it fixed if it breaks down.
6. Check your detectors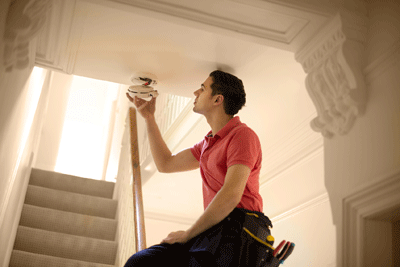 .
Pressing a test button or buying smoke alarm  may just save your life.
If you want to go a stage further, you could invest in a carbon monoxide detector while you're at it.
7. Check your central heating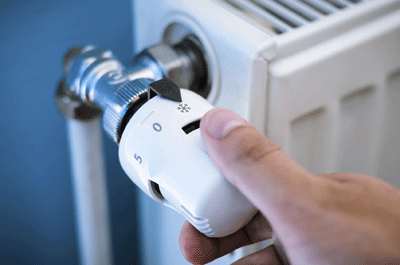 Given the summer we've just had it's not a stretch to think that many of us won't have switched on the central heating in a long time.
It's worth bracing yourself for a hot flush and popping on the heating to check it's working before you really need it.
Also, bleed the radiators once you turn the heating off to ensure everything is running at peak efficiency.
8. Give your roof and fences the once over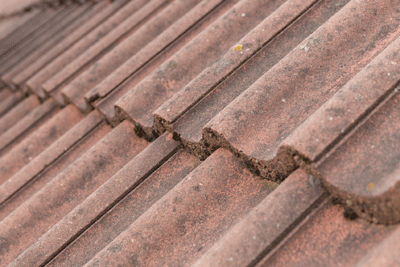 With winter comes, strong winds, which can dislodge loose roof tiles and cause fences to fall like dominoes.
Check your fences are secure and keep a beady eye out for wobbly-looking tiles, both of which could seriously dent your finances, especially if they happen to fall on your car.
9. Check your stopcock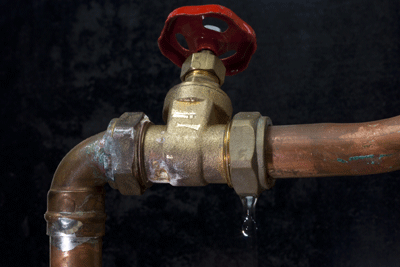 Amazingly, not everyone knows how to turn off their mains water supply, and even if you know where it is, it's worth checking it's not seized.
Most stopcocks are located under the kitchen sink, although you may find one outside the house in a covered trench or just outside the boundary of your property.
10. The butt stops here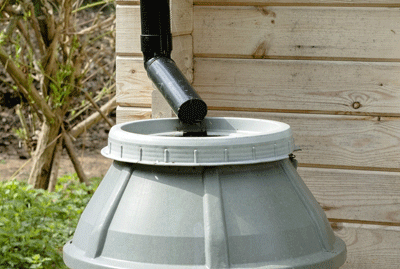 If you have a water butt, ensure excess water has somewhere to run away that isn't going to cause you problems.
You can get a pipe to fit near the top and should run this to some soil or lawn away from your home or shed, to prevent water damage.
11. Compare your gas and electricity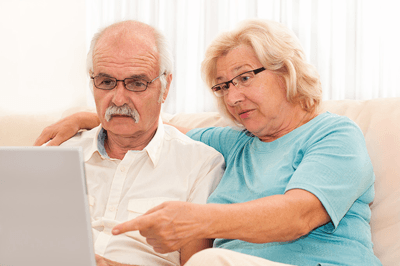 Now is a fab time to shop around for your gas and electricity to see what you could potentially save by switching.