Getting your energy costs down can sometimes seem impossible.
UK households use around £3.4 billion worth of electricity every year on washing and drying clothing, cleaning the dishes and cooling and freezing food, according to consumer body Which?
We also waste £30 a year on average powering appliances left in standby mode, according to the Energy Saving Trust.
Switching energy supplier can save you big bucks off your energy bill, but making sure you're not wasting energy by having appliances turned on is a quick way of lowering your bills this winter.
If you need help getting your energy costs down, look no further than Gocompare.com's new energy calculator.
The Real-Time Energy Calculator allows users to input the different electrical items they have on at home, from light bulbs and TVs to their washing machine and microwave in order to estimate the amount of money they are spending on their energy usage.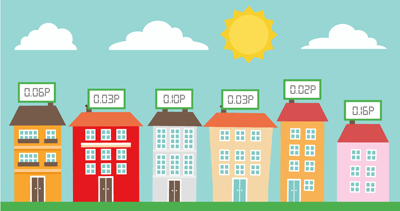 Gocompare.com's energy emperor Ben Wilson said: "While it's very important for bill-payers to be aware of the money that they could potentially be wasting by leaving devices on unnecessarily, we also wanted the calculator to take a light-hearted approach so that people could see just how inexpensive a minute or two's worth of electricity is for the average household.
"Hopefully by trying out the real-time energy calculator, people will be able to find out where they can try and cut down on their energy usage in order to see a decrease in their annual costs."
How much are your appliances costing you? Tell us on Facebook and Twitter