Blink and it'll be Christmas, the season of mass spending, and with it freezing cold days and nights.
You may well be prepared to cover the eye-watering credit card bills in January, but how about replacing a new boiler or water pipes in the loft?
Home maintenance might sound tiresome, but it could save you a fortune if something went wrong.
Paul Harmer, technical director for the Chartered Institute of Plumbing and Heating Engineering, explains: "Having plumbing and heating systems maintained in the autumn does several things. Well-maintained systems are less likely to break down or develop faults.
"Maintenance costs are a lot cheaper compared to breakdown costs - they will be undertaken during normal working hours and you can shop around for quotes - you can have your systems maintained at a time which suits you, rather than in an emergency situation."
With this in mind, here are seven jobs worth undertaking now.
1. Frisk your boiler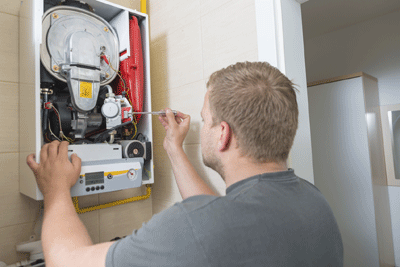 Servicing a boiler can cost from around £50 to £100, depending on where you live and the type of boiler you have.
If you need a new boiler, you could expect to spend upwards of £2,000 including labour.   
2. Look after your water tank and pipes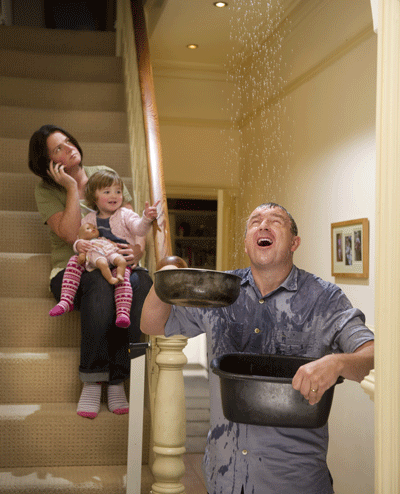 Burst water pipes can be ruinous.
Not only would you have to pay for pipe repairs, but ceilings may need to be replaced, walls replastered and so on.
Pipe lagging can cost from as little as £2 a metre, meaning it can cost as little as £10 to protect a loft.
While you're up there, check the lid is secured to the water tank and lag this with insulation, which costs around £30.
Replacing burst pipes and a ceiling could cost upwards of £200 - or dent your future home insurance premiums.
3. Flood defences versus flood damage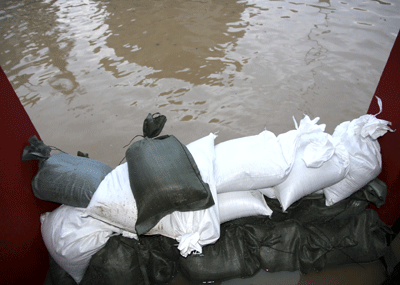 Every winter it seems whole communities somewhere in the UK will spend weeks and even months living in cheap hotel rooms while their homes are drying out following a deluge.
Preventing a flood is not possible, but mitigating its impact can be.
If you live in a flood-risk area you could fill bin liners with soil and pack them before external doors, buy non-return valves for toilets (from £30 a loo) and air brick covers (from £20 per brick) to give yourself a fighting chance.
The cost of repairing a flooded house can run into the hundreds of thousands of pounds if you're uninsured or have been negligent.
4. Clear your gutters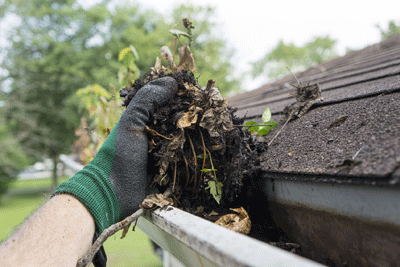 This tip won't cost you a penny, unless you don't have a ladder.
It's a two person job. The one with a head for heights clambers up to the gutter and scrapes moss and leaves into a plastic bag - rather than drop them on their partner, whose role is to hold the ladder.
The whole job might take an hour or so, and is less taxing that it would be to arrange for someone to fit new guttering at a cost of from £600 for a standard semi if snow and ice brings it all down.
5. Mind your gullies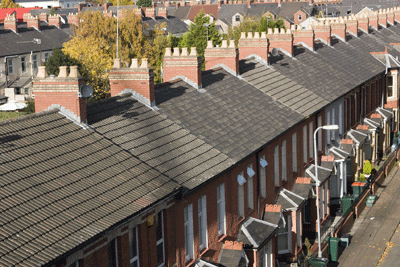 Check drains that service your downpipes.
The last thing you need is water backing up, bursting out and drenching your external walls.
Regularly clear drains of leaves, moss and other detritus, using rods if need be. The cost of getting an expert to replace a downpipe could cost from around £100, according to tradesperson location website myhammer.co.uk.
6. Let your house breath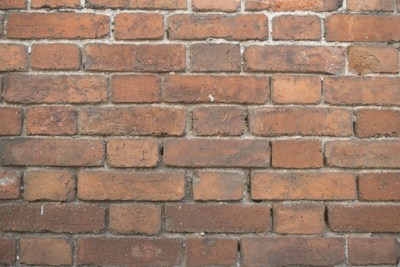 The external walls of older houses in particular can, over time, see soil and plants creep up them, in some cases blocking air bricks.
These are hardened bricks with holes in them to help ventilate the property.
If blocked, damp can become an issue, leading to dry rot developing.
The costs of treating this fungal menace can be up to £2,000 according to AXA, and many thousands of pounds more to rectify the associated damage to floorboards, furniture and stairs.
7. Cover yourself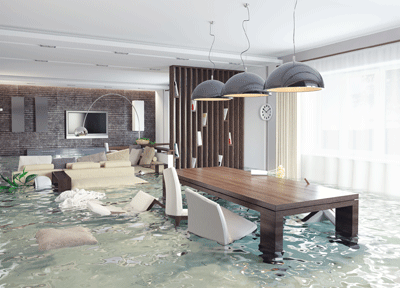 The cost and hassle of dealing with a maintenance problem in winter shouldn't be brushed aside.
Charlie Mullins OBE, chief executive and founder of London-based Pimlico Plumbers opines: "A little spent often to keep your plumbing and heating system in good order means you're far less likely to find yourself living in a freezing house, when it's minus five degree outside and everyone else is in the same boat fighting for your plumber's affections.
"And servicing regularly will also guard against faulty equipment and the potential for deadly carbon monoxide threatening the lives of you and your family." 
All in all, the cost of undertaking the tips itemised here will amount to a few hundred pounds, but without some maintenance you run the risk of needing to spend thousands on emergency call-outs and work.
For this reason, bite the bullet now before it gets seriously cold and don't risk invalidating your home insurance cover by neglecting essential maintenance.
If need be, consider home emergency cover and relax safe in the knowledge you've done your best.
Tell us about your seasonal home tips on Twitter and Facebook