Black Friday is a long-established retail tradition in America.
Traditionally held the Friday day after Thanksgiving, it's a bargain bonanza, with retailers offering big discounts on a whole host of items.
It's not been until the past few years that Black Friday has been a thing in Britain.
This year, it falls on 25 November, but lots of retailers will have stretch the festivities across a whole week.
Asda, the supermarket owned by American retail giant Walmart, introduced Black Friday to its shops in 2013, with other online and physical stores following suit.
Amazon, the global online shopping behemoth also played a big part in Black Friday's emergence in the UK. It's been running November deals since 2010.
The Black Friday craze reached fever pitch in 2014, when hordes of shoppers were recorded descending on a shopping, with the situation threatening to turn into a full-on riot.
Thankfully the scenes weren't repeated in 2015, and the day's activities moved largely online.
While we at Covered mag certainly don't condone undignified behaviour like 'bum-rushing' shops, we are rather fond of a bargain.
So, here's this handy guide to escaping Black Friday with a bargain, relatively unscathed…
Arm yourself accordingly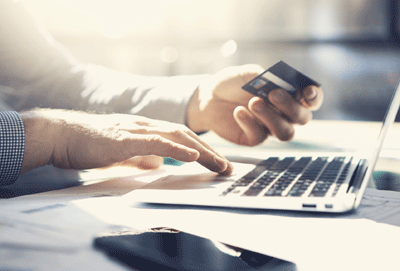 Certain credit cards are a perfect way to get the most of your Black Friday spend.
We've spoken at great length about how they can help you maximise your Christmas splurging, and the same rules apply for Black Friday.
In fact, the day is the perfect opportunity to land a few bargains before the festive season picks up in earnest.
A 0% credit card for purchases can help you spread the cost over a certain amount of time with no additional interest.
Be careful to get it paid off before the terms end or you'll have to start paying interest.
Meanwhile, rewards cards can help you get bonuses on top of your spend.
Make sure that you've got the balance paid off in full at the end of the month, every month, to get the best out of these.
They often have a high rate of interest, which mean that the rewards don't make sense if you don't.
Buying big items with your credit card will also mean that you're afforded protection under the Consumer Credit Act for items priced between £100 and £30,000.
What do you want?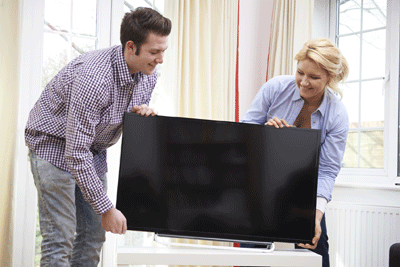 It's a pertinent question. What do any of us want from life, really?
But let's take a step back from the big existential questions for a moment.
Black Friday, and sales in general, are like a red flag to a bull when it comes to making you lavish your hard-earned money on stuff you don't need.
So take a moment to consider what your most pressing urges are. Are you in the market for a new telly? Has little Marmaduke written to Father Christmas specifying a PS4 this year? Or are you due a phone upgrade?
So, stick to your hit-list. If you manage to land a bargain, great.
If not, don't worry - the Boxing Day sales are just weeks away…
Stay clear of the shops
While 2014 witnessed baying mobs storming shops for deals, 2015 was a more staid affair.
While the pundits aren't expecting a repeat of 2014's base scenes, you might want to stay clear of the high street.
Browsing the internet from the comfort of your own home, in a dressing gown, with a steaming mug of tea and a slice of hot buttered toast just sounds a bit more appealing.
And of course, we wouldn't possibly countenance doing your Black Friday deals at your desk in work - but if the boss is looking the other way…
Tell us your tips for getting the best out of Black Friday on Twitter and Facebook