Since the Brexit vote on 23 June, the value of the pound has lost almost a fifth of its value against the dollar.
Some argue that a devalued pound is a great opportunity for British exporters and the natural consequences of a currency which has been over-valued for too long.
Others make the case that it's a damning indictment of the global finance market's lack of faith in the UK's prospects in a post-EU world, and will have a terrible impact on the money we pay for goods and services.
To get a balanced view, we've asked owners, managers and experts from businesses across the nation what they think…
Evdokia Pitsillidou, director of risk management at online trading platform, easyMarkets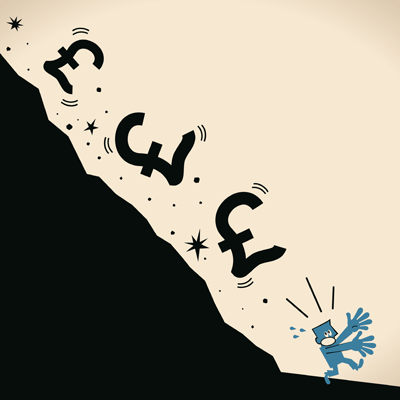 "There are winners and losers to a weaker pound.
UK exporters, tourists coming to the UK from abroad, foreign investors and local companies earning profits from overseas all stand to gain from a weak sterling.
But companies exporting to the UK, Brits holidaying abroad and foreign workers in the UK are all losing out.
The equity markets have fared the storm pretty well, mostly because many of the companies incorporated in the FTSE 100 are well diversified geographically.
On the other hand, smaller companies that are more reliant on the local market have been feeling the pinch.
Exchange rate fluctuations and fall of government bond yields have meant greater volatility which may lead to losses on balance sheets."
John Armstrong, managing director of Newcastle-based custom clothing firm, Custom Planet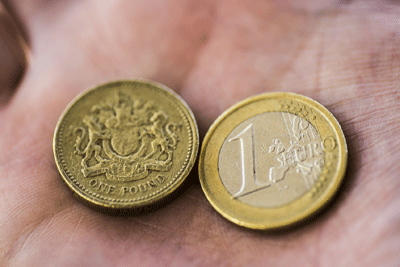 "For our industry a weak pound is definitely a bad thing.
We have already seen a 10% increase from quite a lot of our clothing manufacturers, particularly those based in the USA and Central America.
The main problem we face is that there is almost no UK clothing manufacturers and therefore businesses like us and the clothing retail sector rely hugely on imported products, even if the printing and customisation is done in the UK.
If the pound continues to fall, then the cost to the end consumer will have to rise.
And although everyone in our industry will be in the same boat, at a time where other costs are rising and confidence is low, it simply means that companies will have to tighten their belts and spending will fall."
Matt Deighton, managing director at Lancashire-based furniture company, Sofas by Saxon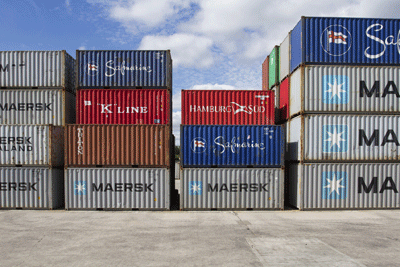 "It really is a double-edged sword.
From a positive perspective as a UK exporter our furniture is now more attractive to foreign customers due to the weakening of the pound which may lead to an increase in export sales.
Counter to this we are already seeing an increase in raw material costs due to the weak pound as a number of our raw materials are sourced from Europe.
Overall in the short term there are more negative consequences associated with the weak pound than positive."
Ray Withers, CEO of Property Frontiers, a company which assists individuals looking to invest in property abroad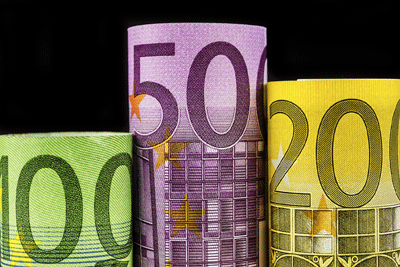 "Currency changes are having a greater and greater impact on the UK property market.
The pound's 'flash crash' and limited recovery has enabled overseas buyers to make huge savings on UK property.
British bricks and mortar can be up to 20% cheaper than before the Brexit vote back in June and that's proving hugely attractive.
We have seen a recent surge in interest, particularly from Chinese investors.
But those with pounds to spend might also prefer to still invest them at home as opposed to buying abroad to avoid pain on the currency exchange.
In short, a weaker pound makes British property look much more competitive to buyers holding foreign currencies - including British expats."
Max Wiseberg, CEO and inventor of organic anti-allergen product, HayMax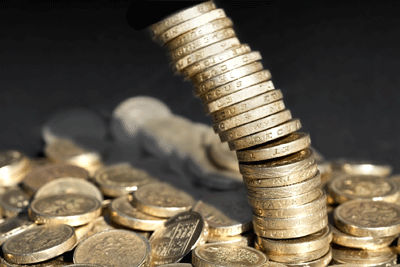 "The weak pound is both a good and a bad thing.
Because we buy British wherever we can, theoretically the weak pound shouldn't hurt us and ought to stand us in good stead. We should get the benefits of our products being cheaper abroad.
It might help us increase our export business which would be useful.
However some of the suppliers we buy from might buy some of their raw materials from abroad, in which case their costs might go up.
So we might, in turn, have to pay increased costs."
Doron Cohen, CEO of online cross-border payment service Covercy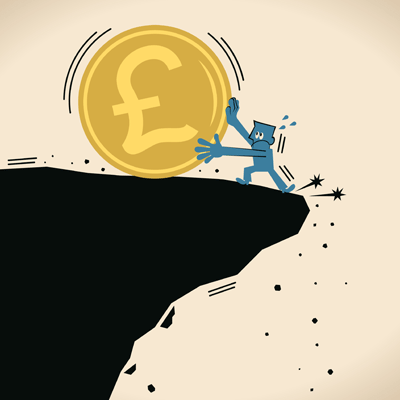 "Sterling's plunge is an indication that the markets clearly believe that there will be a 'hard' Brexit.
In the short term, this means that the currency's value could plumb new depths due to the atmosphere of uncertainty.
The big question is if Britain will lose access to the single market.
If it does, in the longer term, financial organisations, both big and small will face a much more complicated regulatory structure.
Currently, organisations, like ours, can operate anywhere within the European Union.
However, if single market access is lost, two separate licences will be required, one for the EU and one for Britain.
The consequences of what this actually means and how much red tape will be involved is the real unknown for financial businesses. But it is safe to say that jobs in the financial sector in the UK would be lost to other EU regions.
There will be an adverse long-term effect on UK exporters.
Currently they are enjoying the short-term benefit of the low sterling rate.
But if single market access is lost, they will have to face import taxes imposed on their products in large EU countries, making it harder for them to compete against EU-based exporters."
What do you think the challenges and opportunities presented by a weak pound are? Tell us on Twitter and Facebook