Crunchy leaves underfoot, flushed cheeks from the crisp fresh air and pumpkin-spiced lattes for everyone, autumn is definitely upon us.
The nights may be drawing in, which can make most of us want to curl up in a duvet cocoon, but let's spare a thought for our poor pets.
Already adorned with a fancy fur coat, they're hard to dissuade from venturing outdoors.
So, here's some top tips for keeping them happy and safe during the autumnal season.
Just keep walking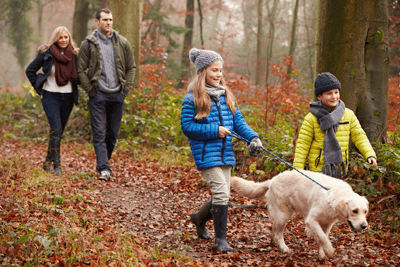 It might be tempting to stay indoors near  a radiator when the temperature drops, but your dog will still want to get out and stretch their legs.
Being kept inside for long periods of time can cause pooches to develop problems with their behaviour, so if they suddenly start chewing the sofa, that could be the reason why.
Try to keep their walking schedule as regular as possible, but if it starts bucketing down, perhaps skip the outing and postpone it until the weather's better.
Just remember to adjust their amount of food accordingly to compliment their exercise level.
Stand out from the crowd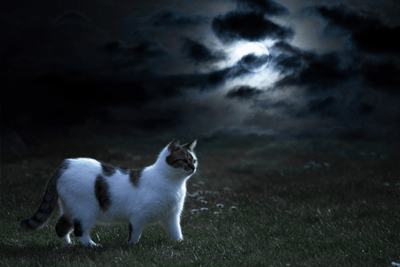 Who wants to blend in when you can stand out?
The nights are getting longer, making it difficult to spot cats and dogs when they're out and about, especially if they have dark fur.
If you're worried about your kitty or canine being invisible to drivers, think about purchasing a fluorescent collar or lead.
It won't interfere with their mobility and they'll be the talk of the town among their furry friends with their fashionable safety wear.
You can even get yourself a matching jacket or reflective strips to adorn your person too.
Remember that collars for your feline should be self-releasing to help avoid any catastrophes.
Baby you're a firework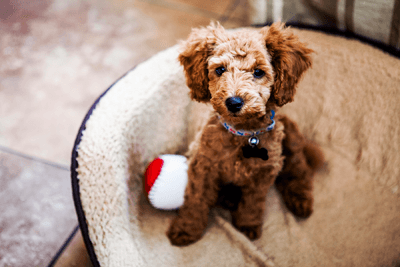 We may enjoy seeing fireworks dance around the sky, but they can give our pets an awful fright.
Animal charity Blue Cross recommends bringing all animals inside when you know there's going to be fireworks, whether you have rabbits or an aviary full of finches.
If this isn't possible, they suggest covering their enclosures with a thick blanket to reduce any loud noises or frightening sights. Of course make sure that there's still an adequate amount of ventilation.
If your cat or dog seems a little restless, try not to bring attention to the fireworks and carry on as normal.
If they're really struggling, take them into the quietest room in the house, close all the curtains and put some music or the TV on. Try getting their favourite toys out and getting them to play too.
Planning to have an imposing bonfire this November? Make sure you check for hedgehogs and cats, who may be sheltering among the tinder, before you light it.
What's up doc?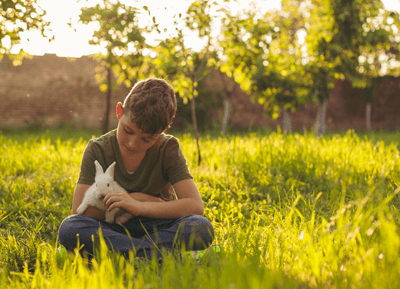 Snow may not be falling just yet, but there's a definite chill in the air, which smaller animals such as rabbits and guinea-pigs can be susceptible to, especially if you keep them outside.
You'll either need to bring them indoors, or safe guard their hutch against Jack Frost.
Even then, a severe dip in temperatures could be deadly.
So, err on the side of caution and bring them in during cold snaps.
You may want to consider upping their food intake slightly as they'll burn more calories in cold weather too.
Season's best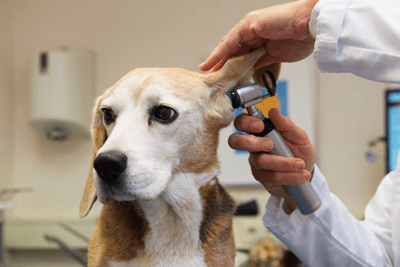 When there's a drastic change in temperature, it can exacerbate existing health problems your pet has.
The National Animal Welfare Trust advise monitoring your pet's wellbeing and looking out for signs of skin conditions, joint discomfort and allergies.
If they seem to be deteriorating, it's really important to take them to the vet and get them checked over.
Hot stuff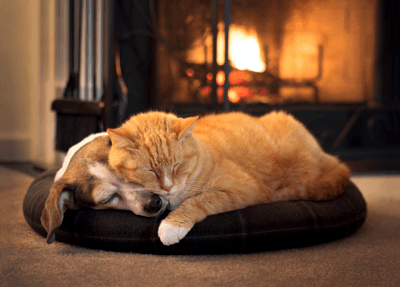 There's nothing that kitties like more than curling up by the fire on a cold day.
Unfortunately  the adage of 'curiosity killed the cat' means they could get a little too close for comfort.
Make sure they can't get near hot objects where they could singe their fur. For instance, you could erect a fire guard in order for them to keep their distance.
Also it can be a good idea to check underneath your car and above the tyres before you start the engine to scare off any lurking cats.
Whether your pet is feline fine or gone to the dogs, it's important to get the right insurance. Shop around today and find that purrfect policy
Do you have any tips for putting the pep back in your pet's step? Let us know onTwitterorFacebook