Skyscanner is the travel search engine which has launched millions of journeys, allowing travellers to quickly and easily find the most cost-effective and convenient flights for their needs.
Gocompare.com has partnered with the travel heavyweight to power our new flight comparison service. Where might it take you?
For some inspiration, here are some real stories of what Skyscanner can do…
Monica Stott, blogger at The Travel Hack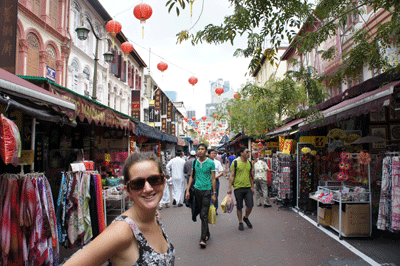 I was once in Jakarta, the capital of Java in Indonesia.
We'd arrived on an overnight bus from Bali and while we were sleeping someone stole our cameras from our backpacks.
We then couldn't find a hotel for a reasonable price and ended up in a horrible guest house we knew we were being overcharged for.
We then went to find a restaurant and were pestered and followed and couldn't find a decent meal anywhere.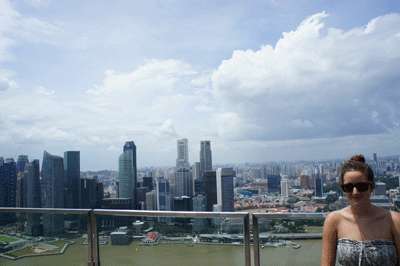 There was nothing wrong with Jakarta - we just had a series of bad experiences that made us want to get out of there as quickly as possible.
So we found the nearest internet cafe, went straight onto Skyscanner and found a cheap flight.
Within a few hours we were flying to Singapore where we found a gorgeous hotel and had a fabulous time.
Victoria Cao, senior outreach executive at Gocompare.com and travel blogger at VicAdvisor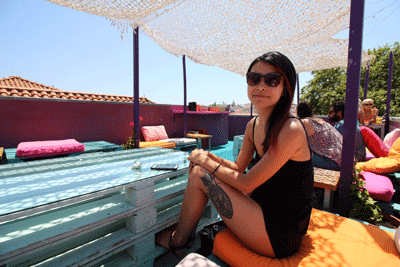 Nearly all of my trip planning starts at Skyscanner, and my last city break was booked after spotting some low fares to Lisbon for only £45 return.
The trip itself was fantastic, and I spent five days eating delicious Portuguese tapas, trying out stand-up paddle boarding in the nearby seaside town of Cascais, and marvelling at the breathtaking views from atop Sintra.
As with any great trip, I wasn't particularly eager to go home, but we'd arrived at the airport to find our flight had been delayed - not the extension to our trip I was looking for.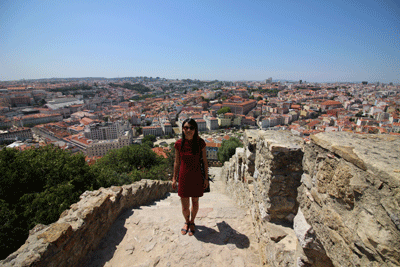 With a refreshment voucher at hand, I could just afford another fast food meal before sitting down and grumbling impatiently among the other travellers.
Four-and-a-half hours later we'd finally boarded the flight and returned to Bristol, much later than originally anticipated.
I'd heard about compensation for delayed flights before, so thought I'd try my luck. I filled out a pretty simple form on the flight operator's website the next day, and then forgot all about it.
Six weeks later, I received an email to say that my claim had been approved!
I received a cheque for more than double what I'd paid for our flights, and subsequently booked another cheap fare to Amsterdam for November. I don't think I'll be grumbling so much about delays from now on…
Kristian Dando, editor, Covered mag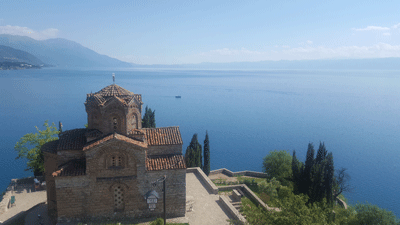 I was relatively late to the party with Skyscanner, but since I started using it for a trip to Italy last year, it's become indispensable.
I've had some great journeys with it, often leaving and arriving from different airports.
It makes sense - it's a really fun way of going away, allowing you to see lots of different towns and cities as you make your way across a country or region to your ultimate destination. And it can often save you a bit of money too, even when you factor in the cost of public transport.
I've ventured across Spain, France, Italy (a couple of times) and Portugal this way. But I think my favourite trip was earlier this year, when I went on an expedition in the Balkans from Macedonia to Bulgaria.
It was a convoluted journey, involving lots of maddeningly early starts for bus departures and no options for the relative comfort of rail. But was it worth it? I'd say so.
An early morning flight from Luton spirited me away to the natural wonders of Ohrid, a town set on the banks of a vast Neolithic lake of the same name (above).
After a few days there luxuriating in the splendour of it all and enjoying the exceptional local wine and trout, it was time for a bus to the capital Skopje, with its fascinating mix of cultures and architecture.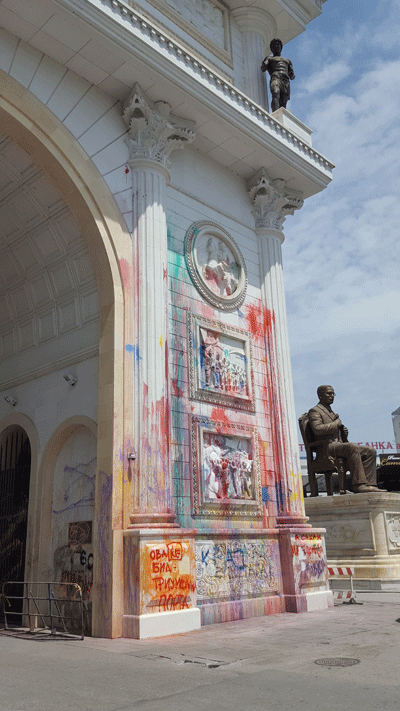 It really is a heady mix - from Ottoman bazaars and Brutalist post offices to the neoclassical marvels/monstrosities that many of the city's young people have taken exception to, staging daily protests where they attack the gaudy structures with paint powder.
Arriving in Sofia after another bleary-eyed journey (this time on a minibus), I was struck by how normal it was compared to the outré sights of the former Yugoslavian country I'd just departed.
There were chain shops, McDonald's, and even a branch of a noodle bar I was under the impression was exclusive to my home town of Cardiff.
Maybe because I was tired. Maybe because my hostel room smelled a bit of sick. Or perhaps it was just because I got ripped off by a taxi driver on my way from the bus station to the city centre, but something about Sofia and I just wasn't clicking.
But after a nap, a bit of truly exceptional food, and some chats with some locals, all was right in the world again.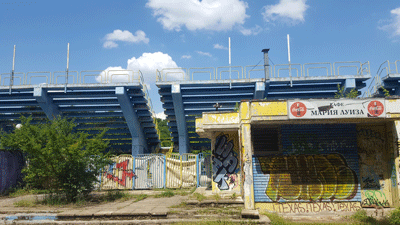 The next day, after some delcious meatballs, a walk in the park and a stern dressing down from an Orthodox priest, it was time for home.
It was a lot to fit into six days, but one of the most fascinating and beautiful journeys I've ever been on. I'd do it all again tomorrow.
Compare flights with Gocompare.com and Skyscanner today. And don't forget yourtravel insurance!