Christmas and credit cards have a few things in common.
That heady, joyous feeling when you know they're on their way, then when they arrive that shiny frisson of excitement of hitting the tinsel-clad shops for an episode of light-hearted overindulgence.
But then again, they're both associated with reckless, spendthrift behaviour. They're also each culpable in the grim aftermath of debt and frugality that comes with trying to get your finances back on an even keel.
Yet put the two together and it doesn't have to be this way.
Using a credit card responsibly for Christmas spending could make your festive season thriftier than you think - here's how…
Cashback cards: a gift that keeps giving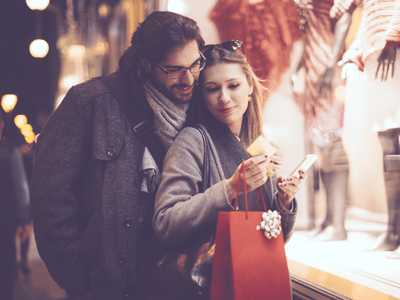 It's important to remember that Christmas is the season for giving and receiving.
Luckily there are credit cards that can help with both.
Even if you don't actually need credit, you could consider a rewards or cashback card to turn your gift buying into a nice little earner.
Simply use the card for all your festive shopping and set up a direct debit to repay the card in full each month. That way you won't pay any interest, but you could build yourself up some goodies by January.
According to YouGov research, the average British household planned a Chrimbo splurge around the £800 mark in the last few years - that's a decent wedge to earn some cashback on.
When you compare credit cards with Gocompare.com, you can take your pick from deals proffering cashback, supermarket rewards and Avios points and you can use the smart search tool to avoid applying where you're unlikely to be accepted.
Just remember though: if you don't pay off the card in full each month, there'll be interest to pay and this is likely to outweigh the benefits of cashback.
Some cards also have restrictions on how much cashback or rewards you'll recieve or the retailers where you can earn and spend it - when you compare cards, make sure you're choosing one that fits your spending pattern and will serve you well.
Spread the cost of Christmas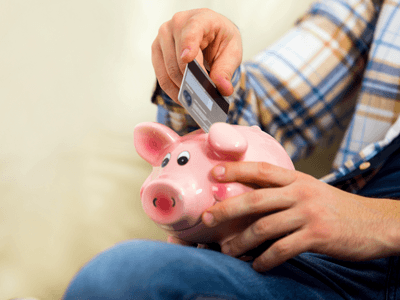 If you feel overwhelmed at the thought of an £800 sum to pay in December, it's worth making a budget of what you need further in advance and sticking to it.
Alternatively, you might want to consider spreading the cost throughout the year using a 0% purchases card.
That way, the £800 bill for making merry will equate to a repayment of £66.67 a month if it's spread over 12 months.
Here's a tip though - if you're struggling with the cost of Christmas, why not make a determined effort to take the pressure off next year by saving in advance?
If you're paying off £66 a month for Christmas 2016, try putting the same amount each month into a savings account for 2017's celebrations.
Put it this way - you're paying for it one way or the other, so you might as well earn a bit of interest for doing so.
That way you'll be free to follow the strategy outlined for nabbing some freebies with a cashback or rewards card, safe in the knowledge that you've got the finances ready to pay the bill in your savings account.
Tell us your tips for avoiding a Christmas debt hangover on Facebook or Twitter
Did you know putting your Christmas spending on a card means Section 75 protection will have your back if goods don't arrive or aren't up to scratch?