With Halloween snapping at our ankles, thoughts turn to all things creepy and what could be creepier than a house or flat with a sinister history?
In this case it's not spooks that are the problem, but the kind of people who once resided at these places and what they did - either there or elsewhere.
Some places have suffered from association with a nefarious individual.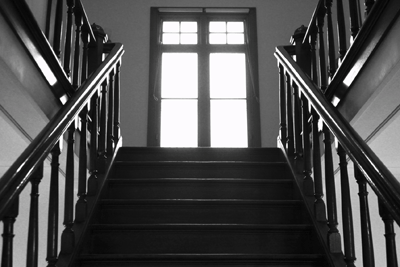 Dennis Nilsen, the second most prolific serial killer in British history after Harold Shipman, murdered and chopped up his victims at two addresses, 195 Melrose Avenue and 23D Cranley Gardens both in Muswell Hill, north London.
He was caught after a plumber was called to the latter address to clear a drain and found human flesh was the cause of the blockage.
It's clear that the history of a property where the murderer cut up bodies and flushed them down the toilet would cause problems to prospective buyers.
Indeed, Cranley Gardens was pulled from the market recently. Its £268,000 price tag was nearly £100,000 less than similar places on the same road.
Point of no return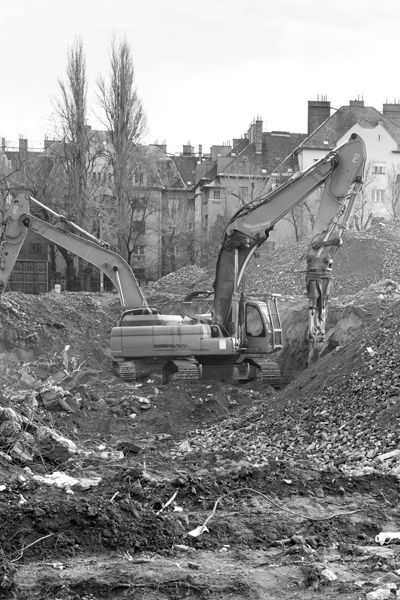 In some cases, there is no possibility of living in the former home of a monster, accidentally or otherwise, as they have been destroyed in response to public disgust and outcry.
This was the case with Jimmy Savile's penthouse apartment near Roundhay Park in Leeds, which was wiped off the top of Lake View Court this October.
The same thing happened with Fred and Rose West's house on Cromwell Street, Gloucester. Some people are beyond redemption, and so it would seem are their former homes.
I'm still standing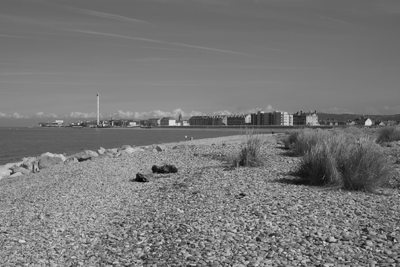 The same can't be said about other places linked to famous criminals.
Ruth Ellis is remembered as the last woman to be executed in the UK.
She was convicted for the shooting her lover David Blakely after he had punched her in the stomach, causing her to miscarry - a fact that was hidden from the jury at her subsequent trial.
Over the years there have been strong calls for her conviction to be posthumously quashed.
Her birth place, 74 West Parade in Rhyl, Wales was a hotel for some years.
It's now a Grade II listed building, offering spacious flats that cost from £385 a month, as do those that occasionally come onto the market at numbers 71, 72 and 73 West Parade.
Some properties transcend thoughts of what took place there. Take 46 Lower Belgrave Street in central London.
This luxurious five-bedroom terrace in one of the fanciest areas of the country belonged to Lord Lucan and was the scene of a gruesome murder of his children's nanny back in 1974.
The peer famously disappeared, but the same cannot be said of the value of this swish pile, which is estimated to be worth between £2.5 and £4 million.
Lost in the mists of time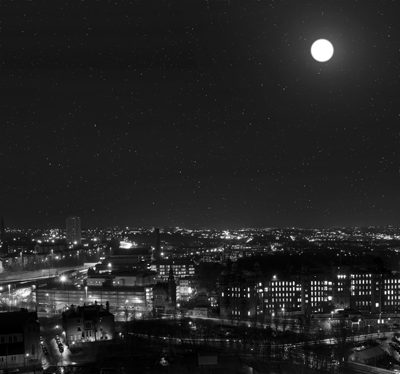 Of course, some houses of horror have long gone, knocked down to make way for new houses, motorway flyovers or whatever.
The homes of murderers, such as those lived in by Glaswegian grave robbers Burke and Hare and serial strangler John Christie in London have all been swept away in the name of progress.
Yet, if they were still standing you'd have to wonder who might want to spend the night under these roofs.
Big bucks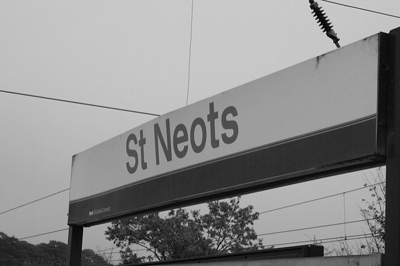 Image: Alex Drennan via Flickr
Not that a negative association, disgust and rational or irrational fears afflict every former abode of a notorious criminal.
Take Bellingham House, which sits on the corner of Huntingdon Street and Cambridge Street in St Neots, Cambridgeshire.
This Grade II building is named after John Bellingham, who walked into the lobby of the House of Commons and shot prime minister Spencer Perceval back in 1812.
It's now a business complex, with office space available from £350,000 per year.
The fact that the building is named after its most notorious resident and the blue plaque prominently mounted outside shows some criminals can gain a kind of posthumous honour...
Monsters sans frontiers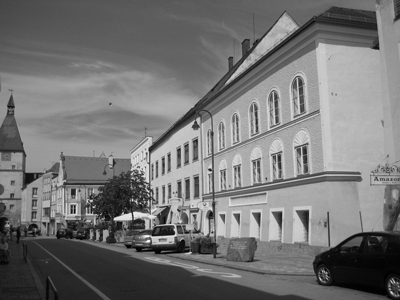 Incidentally, the UK doesn't have a monopoly on sinister abodes.
Adolf Hitler's birthplace, a large, luxurious former pub, less than a mile from the German border in the Austrian hamlet of Braunau am Inn, was in the news recently because the Austrian government is to seize it from Gerlinde Pommer, who picked up the huge property in 1977.
How much the Austrian authorities will have to compensate Ms Pommer is unknown, but it's estimated to be in the millions...
Would you happily live in a house with a dark past? Tell us on Twitter and Facebook