What do you want for Christmas this year? A new Black & Decker drill?  A warm jumper? Perhaps some new pants and socks or smellies wouldn't go amiss.
But if you're in the marketplace for a new car, Christmas and the period around new year might just be the perfect time to hit the forecourts.
This is because most people's minds - and cash reserves - are usually occupied with the festive season, making the purchase of something big and expensive like a car less of a priority.
This means car dealers, who've still got quarterly sales targets to hit, are scratching for bobbins, as Frank Sidebottom would put it. And that places you, the potential buyer, in a great position to bag a bargain.
'A perfect storm'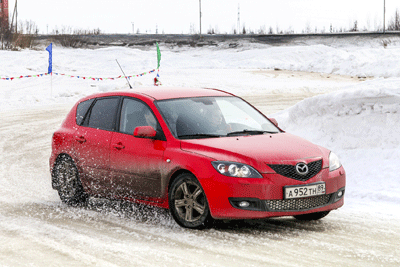 There are a few reasons why car dealers are eager to shift cars around this time of year.
As we've discussed, forecourts are relatively quiet, especially compared to the bumper months around September and March when buyers flock in their droves to peruse cars with new registration plates.
As September and October are busy months for dealers, an influx of part-exchanged and ex-lease cars arrive on the marketplace.
That combination of abundant supply and diminished demand makes for perfect deal-hunting conditions…
How to bag the best bargain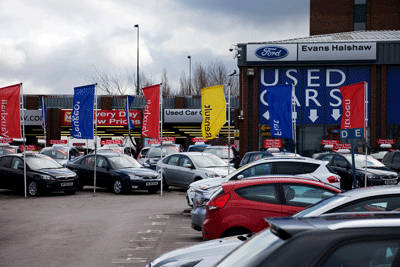 Whether you're going used or new, go to the dealership armed with a target price - car-buying periodical What Car? has a tool which allow you to work it out.
This is the highest possible price you should pay for your car, and you shouldn't pay a penny over.
You should also manage your expectations.
Waltzing in to the dealership and expecting a whopping 50% discount isn't realistic. But a few hundred quid? You'd be barmy not to float the idea…
Bear in mind that some dealers are more likely to play ball than others. We've heard anecdotal evidence that mid-price retailers - the Citroens, Vauxhalls and Peugeots of the world - are far more open to a bit of bartering than, say, Jaguar-Land Rover.
It's also wise to have a quick scan of what you might pay for your insurance too - because nobody wants to suffer the embarrassing own-goal of buying a car for a knockdown price and then having your savings obliterated by a stonking great car insurance quote.
Will you be shopping for a new car this Christmas? Tell us what you're eyeing up on Twitter and Facebook