Who can deny the guilty pleasure of a Christmas pop song?
Hammered like a chocolate selection box for just one month of the year until we all feel sick, everyone has their favourite. And if you own it on vinyl you might want to check its value.
In the year that supermarket giant Sainburys started selling vinyl for the first time in 25 years, and the week the Entertainers Retail Association announced that vinyl sales have surpassed digital sales for the first time ever, let's take a look at some well-known Christmas releases that fetch surprising sums…..
Beatles or Elvis Christmas records fetch the most, dominating the 25,000+ registered Christmas records on the industry-standard record auction archive Popsike.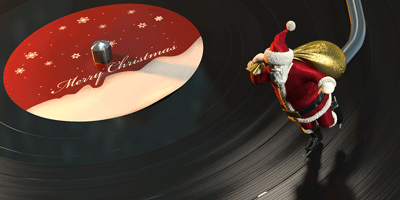 The fan club-only LP 'Beatles Christmas' and certain copies of the 'Elvis Christmas Album' have gone for well over £2,000 and £1,000 respectively.
And while finding those particular releases in any collection is unlikely, there are thousands more releases by the two pop icons than have been sold for hundreds.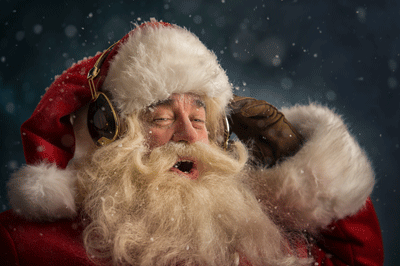 Good condition Christmas records by Frank Sinatra and Bing Crosby can go for over £100, and there are many Christmas records by much more unlikely acts that can go for reasonable sums, too…. Pearl Jam and REM both have a wealth of fan club-only Christmas records which have been sold for over £200 in the past.
"Fan-club releases, demos, promos, picture discs and juke box editions are always going to be worth more," explains Damian Jones of Reading-based pop vinyl specialist Pop Classics. "Naturally they go for the most this time of year. Any other time of year I'd have difficulty selling them."
They're definitely not recommended as investments, but here are ten of the most interesting and popular Christmas records that fetch more than you might expect…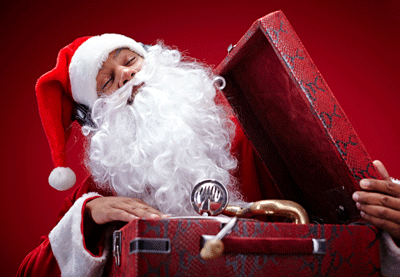 Phil Spector – A Christmas Gift (max recorded price: £320)
Phil Spector, the eccentric studio taskmaster, recruited The Ronettes, The Crystals and many others for a festive bonanza in 1963 on his own label Philles, deploying his famed 'wall of sound' technique to great effect.
Original pressings have fetched over £200 while sealed copies have been known to go for over £300.
"It's become a bit of cult collector's record," says Richard Constable of Amersham-based music store The Record Shop. "Look out for the pressings on London or Apple."
Mariah Carey – All I Want For Christmas Is You (max recorded price £150)
This highest-valued Christmas pop single by miles, mint jukebox editions of Mariah's royalty-raker have been bought for £150 in the past.
You might also want to keep a look out for Mariah's whole 'Merry Christmas' album, too. While CD copies fetch as low as 50p, rare vinyl copies go for up to £150.
James Brown – Soulful Christmas (max recorded price: £115)
The funkiest Christmas release by miles.
In 1968 James Brown got on the scene like a snow machine with 'Soulful Christmas' on King Records.
Recently reissued by Polydor, original pressings of this have gone to collectors for over £100. 
Kylie Minogue – Santa Baby (max recorded price: £88)
Another jukebox vinyl gem.
Kylie's cheeky Christmas cover from 2000 has been auctioned for as high as £88 as recently as this spring.
"Clubs and pubs hadn't caught up with CDs even as recently as the late '90s so a lot of releases came out on vinyl for jukebox only," explains Brian Worth of Country Durham store RPM Discs.
"A lot of them are rare because many are damaged as records warp in jukeboxes because they're overplayed or warped by the heat of the jukebox. So good condition ones go for good money."
Wham! – Last Christmas (max recorded price: £88)
Most copies of this festive heart-break tale aren't worth over a quid.
However, limited-edition red and green vinyl reissues from 2014 for Record Store Day have exchanged for over £50, while the Japanese picture disc version has gone for over £80.
Meanwhile over on music recording data resource Discogs, one particular version from the Phillipones with the original 'Pudding' dance remix on cassette is currently going for over £200!   
Star Wars Christmas Album – A Christmas In The Stars (max recorded price: £70)
The token dubious novelty Christmas record.
Narrated by Anthony Daniels (AKA CP30) and featuring Jon Bon Jovi's first ever recording credit on 'R2D2 We Wish You A Merry Christmas', only 150,000 copies were ever pressed.
Popsike registers highest auction prices at over £70, even though copies can go as low as £10 on Discogs.
Chris Rea – Driving Home For Christmas (max recorded price £62)
While it might be known as one of Chris Rea's biggest hits, bizarrely 'Driving Home For Christmas' started life as a b-side and never actually saw a-side action on 7".
As a result, certain versions are now sought after by collectors.
Look out for the 1986-released 'Hello Friend' or the 1987-released 'Joys Of Christmas' on Magnet Records.
Now That's What I Call Music: The Christmas Album (max recorded price: £46)
Released in 1985, just past the '70s peak of huge Christmas pop anthems, this has more festive cheddar than a family cheese board.
It's also one of the most volatile records in this list: values on the same original vinyl pressing range from a fiver to recent auction sales of almost £50!
The Pogues & Kirsty Maccol – Fairytale Of New York (max recorded price: £30)
Confirmed as the UK's most-played Christmas song of the 21st century so far by the licencing body PPL, this hearty accordion squeezer is valued higher by collectors than other heavy-selling Christmas anthems.
In mint or very good condition the gatefold 7" version from 1987 and the 2005 reissue have recorded to pass hands at £30. Not too shabby for a record that's sold over 1.8million copies.  
Band Aid – Do They Know It's Christmas Time? (max recorded price £33)
Issued through over 60 different releases by various labels, territories and formats in 1984, Geldof's charity banger barely fetches over £2… Unless it's Band Aid shaped vinyl sneaked out for collectors in 1985.
Not mega-rare but illusive enough to regularly go for £30.
Do you have any of these releases gathering dust in you attic?
Tell us about them, and your other favourite Christmas hits, on Twitter and Facebook.
Prices obtained from Popsike and Discogs, correct as of 13 December 2016.