Do you remember how exciting Christmas Day used to be as a kid?
Waking up and feeling presents at the foot of your bed. Running in to tell your parents that 'he'd been!' as if they didn't already know. Eyeing up what your siblings had to see if they got something better than you. Such wonderful days.
We've been receiving gifts from Old Saint Nick since the 1800s when the Victorians started the tradition of Christmas gift-giving. The toys seem to get bigger and better each year.
Or do they? I decided to take a stroll down memory lane to look at the best Christmas toys through the ages and enlisted my family to help along the way.
Early 1900s to the war years
Back in the early 1900s, lucky children received the newly released Crayola crayons for Christmas, as well as teddy bears that were mainly made by Steiff, the famous German toy company.
When World War I broke out, German teddy bears weren't particularly welcome in the UK anymore. So British manufacturers began to make patriotic bears for children instead.
Toy soldiers and tanks also became popular and this trend continued throughout the inter-war period and into World War II.
However, since materials were scarce while the country was at war, most of the children's gifts were made of paper or cardboard and usually handmade.
Did you know? During WWII, the government hatched a secret plan with Waddingtons, the Yorkshire-based manufacturer of Monopoly boards. Using fake charity names, they allegedly sent the game to British soldiers in prisoner of war camps and concealed silk maps - with highlighted escape routes - inside the board.
1950s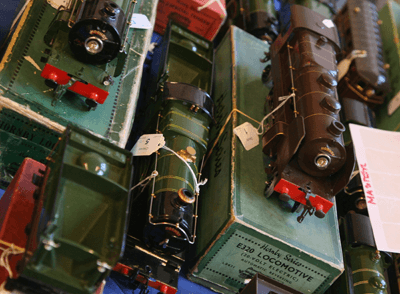 The '50s brought board games as well as train sets which were already a firm Christmas favourite.
My auntie Margaret remembers a compendium of games including snakes and ladders, ludo and tiddly winks, while my uncle Stuart still has his Tri Ang Princess Elizabeth train set from the early '50s.
My uncle Dave also loved Meccano, the model construction system that was designed to make engineering and mechanics fun.
1960s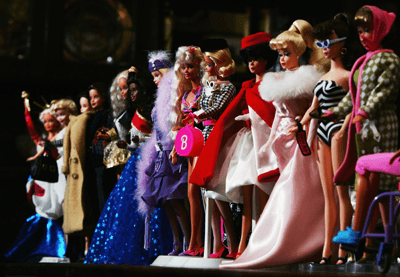 In the swinging '60s, my mother received her favourite toy – the Give-a-show Projector by Chad Valley complete with slides from popular Disney films including Snow White and Peter Pan. Her younger sister Nicola loved her Sindy doll – the 'doll you love to dress' – a rival to the beloved American Barbie.
Action Man was also a favourite for many children in the '60s, his military uniform and dog tags reminiscent of the American figure, G.I. Joe.
1970s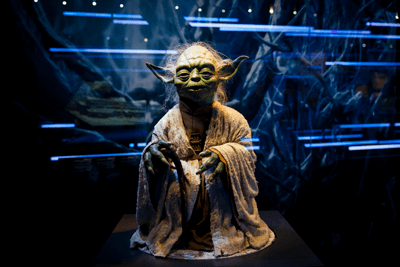 Star Wars merchandise was popular in the '70s after the release of the original film in 1977. Stretch Armstrong, the flexible toy that could be contorted into multiple shapes, also made his debut.
Star Wars figures never really went away, and a new generation was treated to a fresh range of toys with the release of Star Wars: The Force Awakens in 2015.
Stretch Armstrong has also found his way back on to shelves after undergoing a makeover reminiscent of his original '70s design.
1980s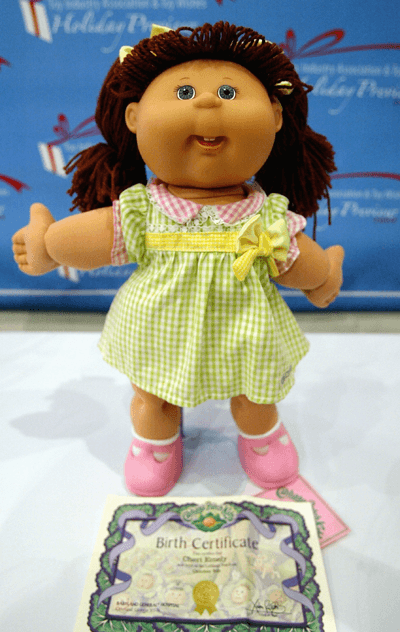 On to the '80s. My brother Dan claims that his best present was a pedal-powered police car while my sister Christie adored her realistic doll, Mary.
Unfortunately, she also encountered a particularly traumatic experience when Mary's head fell off and our brothers – being evil, young boys - laughed.
Cabbage Patch dolls, were also immensely popular and still are. They could even be worth a fair bit of money now - some original dolls are even selling for $50,000. You can also visit the Babyland General Hospital in Cleveland to see where it all began if you so desire.
1990s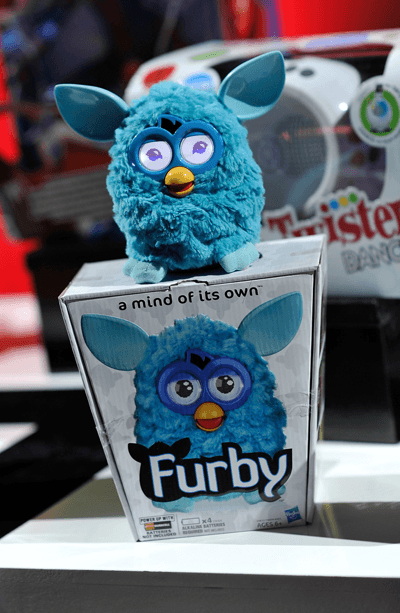 The kids of the '90s – including my nephew Sam – had Buzz Lightyear at the top of their Christmas lists following the release of the Pixar movie, Toy Story.
The Game Boy was also highly desired along with games like Pokémon and Super Mario.
Furbies, which are now available with a connection to an app, were also a favourite for '90s kids.
2000s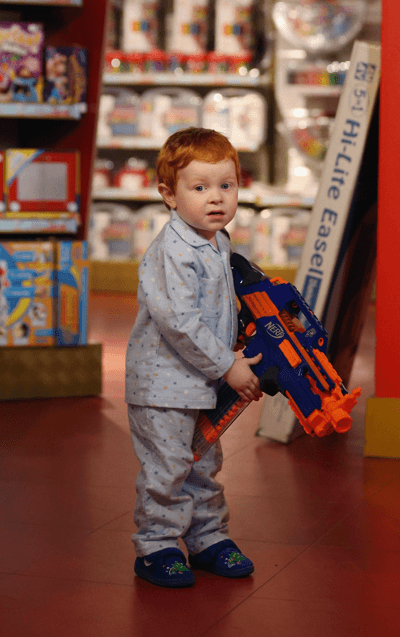 Following the success of Sony's PlayStation in the '90s, subsequent models were released with the imaginative names of PlayStation 2, PlayStation 3 and PlayStation 4 - these have been firm favourites on Christmas lists for the last few years.
The Nerf gun has also become hugely popular and has even made the list of top toys in 2016 – not bad for a company who started out making a soft ball that you could play with indoors.
Can you spot your favourite Christmas present on this list? Let us know on Twitter or Facebook
Got a bumper sack of presents this Christmas? Compare contents insurance to find a policy that covers your new treats