Red wine goes with meat, white with chicken, the second-from-cheapest bottle is usually a safe bet in a restaurant, and if you really want to impress, you might truck out the oft-spouted ABC - 'anything but chardonnay'.
Heck, you might even know your merlot from your malbec.
In fact, 88% of UK adults claim to be wine aficionados according to research last August from the Co-operative, while 38% would go as far as calling themselves 'extremely knowledgeable' about wine.
But is spouting the above 'truisms' enough to impress a real oenophile?
Probably not, no matter how authoritative your glass swirling.
It can take years to accumulate a proper understanding of wine (trying a different bottle from the offie each week doesn't count, unfortunately).
But impressing your friends and family, assuming they're not master sommeliers, is quite a bit easier with the right cheat sheet.
Let's start with the basics.
How does wine pairing work?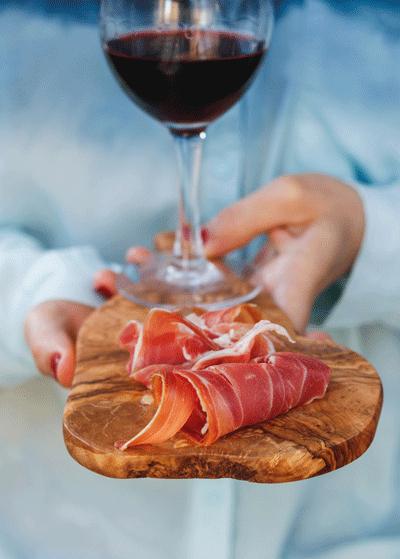 While it's certainly the case that there's some truth to the old 'red for meat, white for everything else' mantra, flavour complexities mean there's more to it than that.
A more sophisticated rule of thumb, according to expert wine auctioneer Daniel Elswood, is to match a wine's country to its cuisine.
Go for a Spanish red for tapas, or wine with a maritime influence for seafood, for example. Or do away with rules entirely and think about balance.
According to Dawn Davies, one of the UK's first female sommeliers, you should pair by robustness or delicacy accordingly.
 "A big heavy flavoured dish will need a big flavoured wine. A lightly flavoured dish will work best with a delicate wine, but don't necessarily be bound by the traditional rules around red and white wines," she advises.
"A good oaky chardonnay will work perfectly with a lighter meat like pheasant and a pinot noir will not overpower a white fish dish."
Should wine always be enjoyed with food?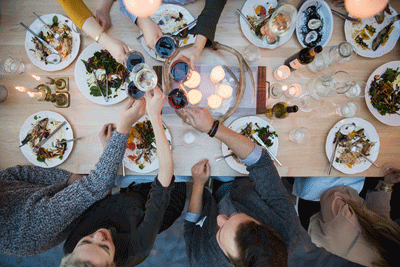 In the UK we're very good at drinking wine on its own, but our continental counterparts would largely turn their noses up at such an idea.
According to Dawn, wine is usually made with food in mind.
"The protein in food helps break down tannins and will make them feel softer, so some wines positively need food. A big heavy wine with lots of tannins (a bold red, for example) will be a painful experience if you drink it without food as the tannins will overpower your palate," she says.
Lighter, crisper whites are better for drinking alone, but put out a few bowls of nibbles and you'll look like you know what you're doing.
What's the deal with wine regions?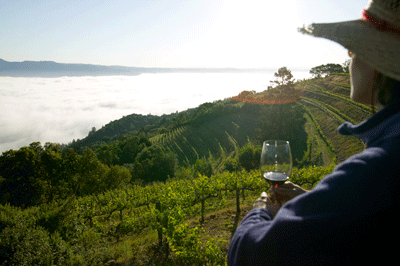 Bordeaux and Burgundy are well-known wine region staples, but it's not all about France when it comes to wine.
"Swartland in South Africa is producing some amazing wines at the moment," says Dawn. "And if no one has heard of the area then all the better as you'll know something no one else knows.
"If you want to be a bit snobby then drop names like Super Tuscan (the big boys of Italy) or The Napa Valley in California. What makes any region special is its terroir - that is, its sense of place; the specific soil, aspect, climate, altitude - everything that makes that place unique."
But don't confuse a region with a grape, or vice versa
This is a pretty common faux pas, according to Zack Charilou, who at 25 has the distinction of being the UK's youngest sommelier.
"People frequently say 'I like Chablis, but I don't like chardonnay'. It's the same thing! Europe is different to the rest of the world, where wines are labelled based on where they are from, rather than the grape they are made from," he says. "So people will say they don't like a particular grape, but they do like a region that only uses that grape. Awkward."
Speaking of faux pas, what are some other common wine whoopsies?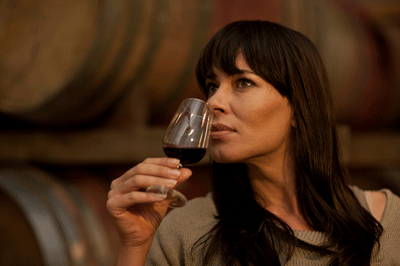 There's a lot of snobbery associated with screwcap wine, but as spokesman for alcohol retailer Majestic Wine Jack Merrylees says, this is a massive misconception.
"Screwcaps aren't bad at all," he says. "They mean guaranteed quality, prolonged freshness and they erase cork taint, which makes them ideal for wines you don't want to age.
Another common mistake, he says, happens in restaurants. "When you're asked to check the wine, just sniff, don't taste! All you're doing is checking for a fault, not tasting to see if you like it or not."
Does older always mean better?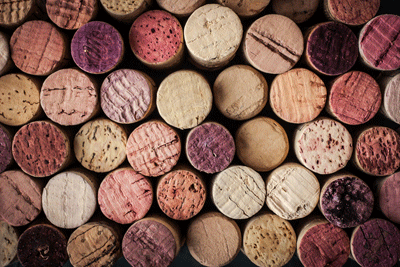 Unless you're scoping out fine and investment-grade wines (which'll set you back three digits at the very least), many everyday wines are intended - and best - drunk young.
"If there's a dusty bottle of sauvignon you've been keeping at the back of the cupboard for a special occasion, it's probably best to have a back-up on the big day as chances are its best days may well be behind it," opines Daniel Elswood.
What's a good fail-safe bottle for taking to a friend's house?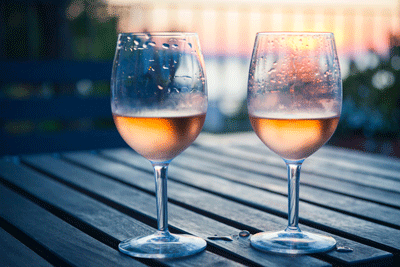 According to the Co-op's research, nearly half of those surveyed said they spend more than usual on a bottle they'll share with others in a bid to impress, but is this necessary?
"You don't need to spend a huge amount," says Zack, "but don't spend less than £10 - anything under that will be of questionable quality due to the behind the scenes cost of tax and production. A sure-fire winner is a bottle of Argentine malbec - preferably from Mendoza. It's silky, soft, ripe, juicy and most importantly, quaffable!"
What will you be kicking back with over the festive season? Tell us on Twitter and Facebook