2016 has been full of unpredictable moments. We've been left shocked at every unexpected twist and turn that the year has taken and let's be honest - we're all a little bit shaken up.
But one thing that you can assert some control over is your own little world.
Here are the trends that we're expecting to be big in 2017.
Get rid of the clutter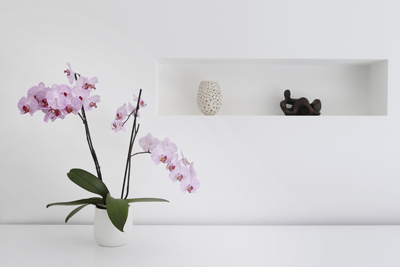 When a new year rolls in, it's easy to make half-hearted resolutions about clearing out your wardrobe and throwing away all those clothes you haven't worn for years.
But making your space a little less cluttered can really help you think more clearly. Bag up all of the stuff you don't need and enjoy a more minimalist home in 2017. 
Natural materials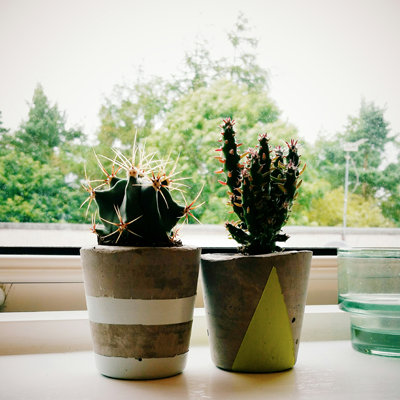 In 2017, it's all about bringing the outside indoors.
Filling your home with plants and flowers will make the air fresher and brighten up the place while giving you something to care for too.
Natural elements like cork and wood will be big in 2017, so keep an eye out for any ornaments or accessories in these materials.
Fresh colours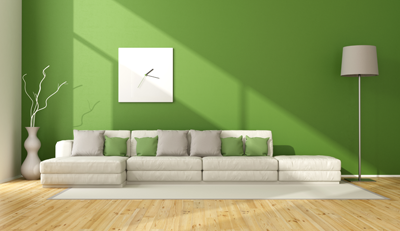 Continuing with the natural theme, Pantone's colour of the year for 2017 is a shade called 'Greenery' – a fresh, vibrant green that is reminiscent of the great outdoors.
Using organic colours throughout your home can help to make it more inviting as well as breathing life into your decor.
Pair invigorating shades with pastel colours to balance your interiors.
Cosy nooks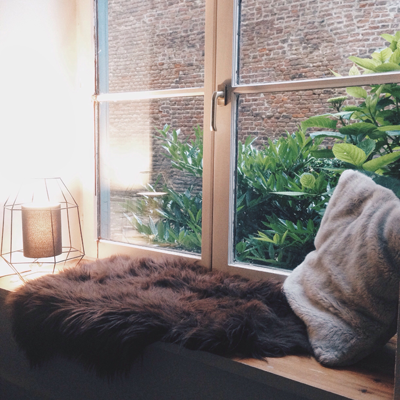 Property blogger Andrea Morgan is a big fan of nooks and crannies. "People are creating places to read, meditate, draw, sew and knit - we are not talking a whole room but a nook or a little space dedicated to it," she says.
Make the most of the nooks and crannies in your home by forming cosy creative corners.
Grab some comfy cushions, throw a blanket over your lap and relax. 
Mix up your metals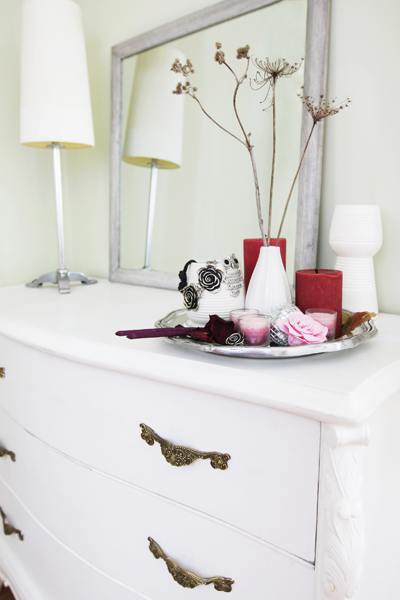 Copper has been a huge feature throughout 2016 and it may still be one to watch in 2017.
But the biggest focus will be on mixing metals around the home rather than sticking to just one.
Try placing warmer metals such as gold, copper or bronze with warm shades such as red, pink or orange.
Matching colder metals up with cool shades such as blue or white can also give a room that extra little something.
Upcycling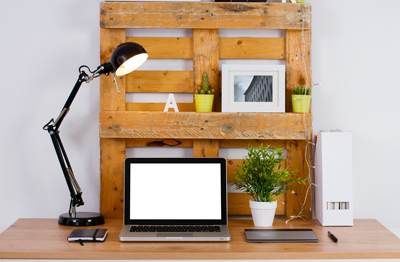 If it's broken, don't just throw it away. 
Breathe new life into something that no longer works by using a touch of imagination. You could convert an old door into a shabby chic table-top or use an old pallet as a shelf.
Go wild and get creative with the things you're about to chuck out.
Old is still in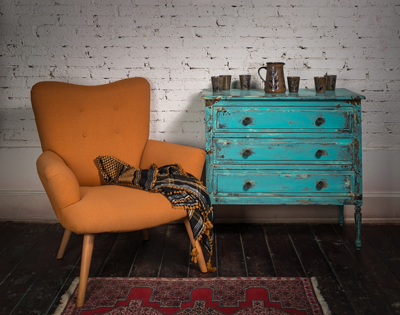 "Using retro and vintage furniture still remains," reckons Morgan. "Try buying a G-Plan (a 20th century British furniture manufactuer)  piece on eBay. A few years ago they couldn't give them away - now you are in bidding wars!"
Don't look down your nose at that old '70s sideboard your aunt is trying to get rid of - it could be a centrepiece in your home for 2017.
And if you're on the hunt for more vintage items, see what gems you can pick up in your local charity shop or car boot sale.
Upholstered headboards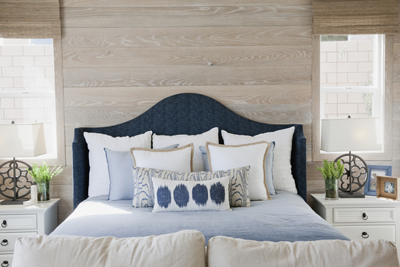 Sitting up in bed just got a whole lot comfier as upholstered headboards are having their moment in the limelight.
Gone are the days of stuffing pillows behind your back. Instead, you can recline on to the soft padding of an upholstered headboard. Just mind you don't spill your tea on it. 
How will you be getting your home ready for 2017? Let us know on Twitter and Facebook
Spending too much on your home insurance?
Shop around and see if you can get a better deal at Gocompare.com