The year just gone was, for various reasons, a bit of a rollercoaster.
But now it's time to set all of that aside and look ahead to a few motoring phenomena to keep an eye out for during the coming year...
Premium super-SUVs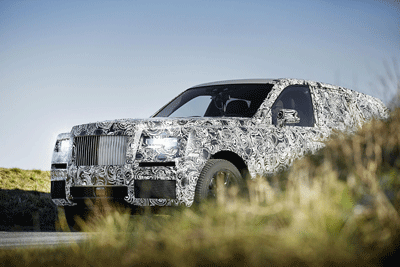 Yeah, we know what you're thinking, "car manufacturers have been doing this since Porsche launched the Cayenne back in 2002 – we're used to it now."
A fair point, but the game's set to really jump up a notch in 2017.
The likes of the Cayenne, Range Rover, BMW X5 and Volvo XC90 will be joined by a slew of really fancy off-roaders.
Maserati's effort is the Levante – sensible engines are available, but there'll be a 560bhp variant before long.
Alfa Romeo will be following up the crikey-it's-actually-a-good-car Giulia with the Stelvio SUV, the hottest of which will do 180mph.
Most intriguingly of all, Rolls-Royce is having a go: its direct riposte to the Bentley Bentayga is the Cullinan, above – an SUV currently in testing, which is guaranteed to make everything else look a bit amateurish.
Autonomous cars (almost)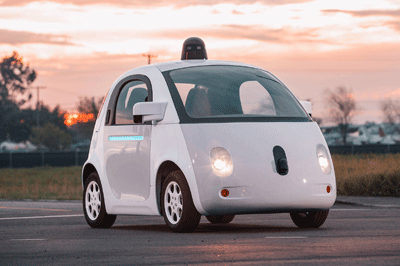 They're not quite here in everyday form yet, but fully-autonomous cars aren't far off.
It's a case of evolution rather than revolution, and 2017 will see all manner of experiments and testing as manufacturers scrabble to lead the technological charge.
You may have heard some troubling stories about Teslas getting into mischief in self-drive mode, and Google's developments creating havoc.
But remember, this is a new automated spin on a behaviour that humans have been carrying out themselves for generations.
From 2017 we're going to see far more passenger cars receiving semi-autonomous features, such as lane guidance, radar cruise control, and slow speed warnings.
We're also going to see a much larger push into fully autonomous trucks – as the fleshy bit behind the wheel really is the weak link in the freight industry, at least from management's point of view.
IPT rises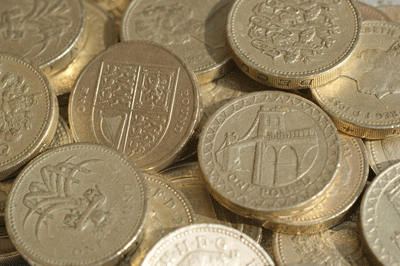 Insurance Premium Tax (IPT) is something you may not have heard of, but it does affect you.
In a nutshell, it's something that was introduced in the 1990s when the government felt that the VAT-exempt insurance industry was undertaxed. It works in a similar manner to VAT, being added to your total insurance premium.
The standard rate of IPT rose to 10% in October 2016 – the second rise in a year. In June 2017, it's set to rise to 12%, as per the chancellor's autumn statement.
What does this mean for you?
Well, when your car insurance comes up for renewal in 2017, brace yourself for a potentially higher premium.
Thankfully, Gocompare.com is here to help you find a better deal…
Moia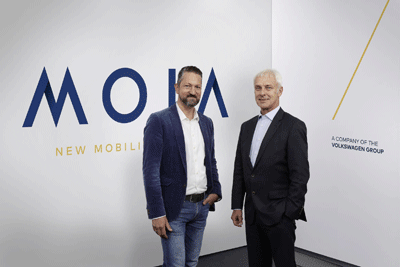 If you haven't heard of Moia yet, here it is in a nutshell: its effectively Volkswagen taking on game-changing taxi app Uber at its own game, and that's just the start.
It's a new company the German auto behemoth has launched, with the idea of answering questions we didn't even know we had.
Ideas floated so far include fleet-based commuter shuttles and eventually autonomous on-demand transportation.
What will we see from Moia in 2017? Loads of hiring, basically. Volkswagen will be stuffing the company with brilliant minds, to join the likes of VW chief executive Matthias Muller and VW executive director for new business and mobility Ole Harms, pictured above.
Keep an eye on the motoring press, as there'll be lots of leaked snippets about the company's plans: imagine cities full of small self-driving electric cars, which you can just summon with an app.
That's VW's goal.
Journey mapping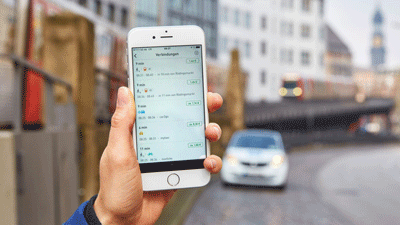 There's no point getting into your car at all if you know you're driving straight into an impenetrable traffic jam. And 2017 will see the continued rise of driver-aware journey mapping.
People are already using tools like Apple Maps and Moovel, the latter of which was developed by Mercedes-Benz owner Daimler with the lofty goal of "reinventing urban mobility".
These platforms tell you how to get from A to B in the quickest way possible, using various different modes of transport if necessary. If you need to drive to the station, get a train, then a bus, then walk, so be it.
This technology is developing all the time thanks to user tracking. In 2017, they'll be able to advise you like a local expert would.
Useful travel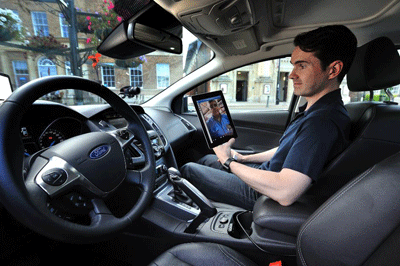 The point of travelling is to get somewhere. But that doesn't mean it's the only thing you use that time for…
Nowadays we spend our car journeys listening to the radio, and our public transport journeys reading or plugged into an iPod.
But from 2017 we'll see yet more car manufacturers following the example of Jaguar, Mercedes-Benz and Chrysler and adding wi-fi hotspots to cars.
Not all of these ideas tie happily together, of course, but that's just human nature: if you were to follow all of this to the letter, we'd all be riding in autonomous supercar-SUVs, stopping periodically to catch a wi-fi enabled bus while worrying about our renewal prices.
The point is, 2017 will be the year that all of these disparate ideas become more clearly defined…
What road-going developments are you looking forward to in 2017? Tell us onTwitterandFacebook