The school holidays are upon us and that means scandalous flight and holiday price increases for families with school age children.
But cast your mind back to your own childhood and if it took place before the mid-1980s, chances are flights didn't figure.
Instead, you've probably got whimsical memories of being loaded into a packed car, before the nervous excitement of rolling into the cavernous bowels of a cross-Channel ferry.
They might feel a bit retro, but with crossings from every corner of the UK, ferries are far from obsolete and there are a few reasons why they can make your family summer jaunt the best ever…
Set sale for savings
One way to beat the summer holiday price hike is to pull the kids out of school for a term-time break and the recent court case involving a father's refusal to pay a £120 fine for a Florida trip shows us some parents do just that.
In fact, according to travel agent Sunshine.co.uk, Jon Platt's high court victory triggered an 88% increase in term-time family bookings over the two days following the ruling, compared with the previous year.
Yet plenty of parents won't risk their tykes' education and will face eye-watering increases in prices just for following the rules.
Currency converter FairFX's research shows that the price of a package holiday costs an average 35% more in the first two weeks of the summer break than it would just before – one holiday was a searing 115% dearer.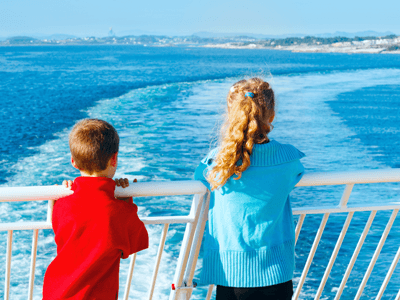 Ferry operators manage their prices on a similar supply-and-demand basis to airlines, meaning prices are likely to be steeper in July and August.
For example, using Gocompare.com's ferry comparison tool, we found that on the last Saturday in June, a family of four could travel one-way in a car from Dover to Calais for £31.75.
On the first Saturday in August, the cheapest price for the same group was £57, a not insignificant 80% hike.
 
But thanks to the low overall cost, it's actually only £6.30 extra per family member. In fact the August trip totals just £14.25 per person to get everyone overseas – and there aren't many August flights to anywhere for that sort of budget.
Pile high, travel cheap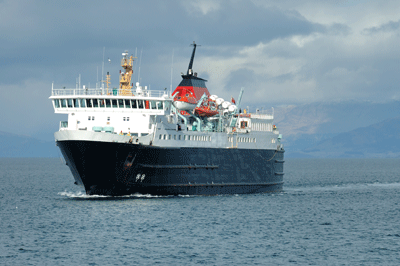 It's not in the central travel costs where savings are to be made on ferry fares – it's on all those summer holiday sundries. Chief among them? Luggage.
These days, it's rare to get away with anything beyond a carry-on at the airport without having to pay for it. If you're collared with excess baggage charges, each and every extra kilo could cost you dear.
But if you're driving to the port, you can fill your boots – or at least your car boot. Stuff that family estate to the gills with clobber, clutter, buckets, spades and bicycles and you won't pay a penny extra.
Speaking of bikes, as someone who's spent the first precious hours of their Bulgarian holiday stuck at Sofia airport while they gaffer-taped their rear derailleur back on, cyclists can also enjoy the ride-on, ride-off benefits of a ferry.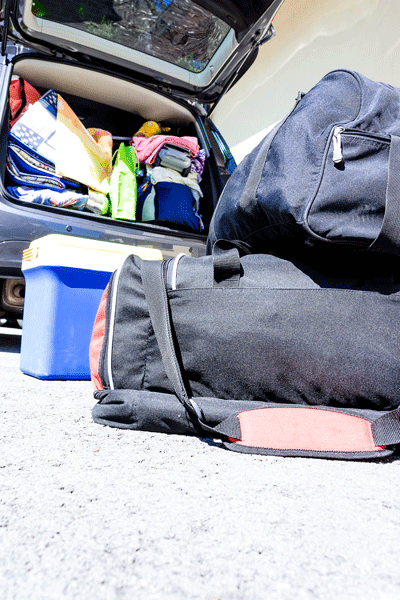 You'll get to keep your precious steed in one piece and away from the clumsy paws of baggage handlers.
Just make sure you have adequate personal possessions cover on your travel insurance before cramming the car.
While we're talking about insurance, make sure that your car insurance is in order too. Even if your policy includes European cover, it's worth calling your insurer to check that your cover extends beyond third-party when abroad.
Likewise, European breakdown cover could be a boon if your car packs in.
Extra value on holiday extras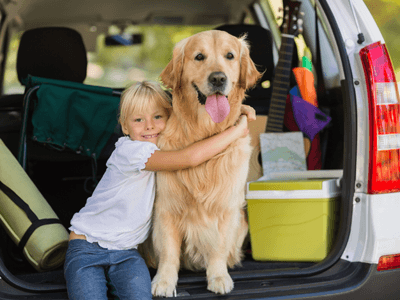 Beyond the baggage, have you considered the multi-layered benefits of taking your own car on tour? Firstly, there are no airport parking fees. You'll also have your own four wheels for holiday excursions, so you can wave goodbye to coach, train and car hire costs en vacance.
When you fly, you and your hangry family are at the mercy of infamously awful airline meals. Not so on the open wave.
With no hand luggage weight limits and nobody confiscating liquids or pastes over 100ml, you can bring aboard all the Scotch eggs, scones, clotted cream and ginger ale you like – why not pack a hamper for a family picnic on deck?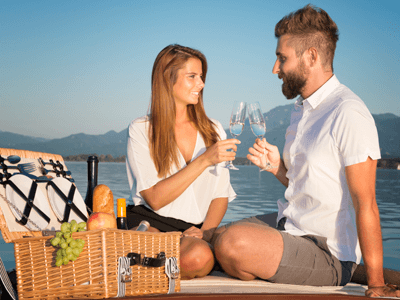 All the fun of the ferry
It's not just about cost savings – there are certain things you can do that just aren't possible when flying abroad.
The first is getting a good night's kip.
You can keep your astronomically priced business class bed-seats – a comfy cabin where you can snooze as you cruise wins hands down. It'll let you arrive at the destination port refreshed, showered and unrumpled.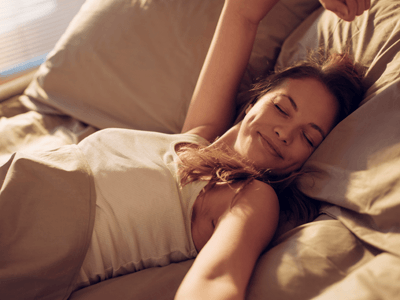 Ferries also let you bring the whole family – including Fido.
With a pet passport, cats, dogs and ferrets can explore the Continent with you and if you're going to Ireland you don't even need that. That's got to be more fun for them than two weeks in kennels, and quite possibly cheaper too.
Finally, it's not easy to stretch your legs on a Boing 747, let alone peruse the shops, sample a selection of restaurants and perhaps catch a film in the cinema – that's all fair game on ferries.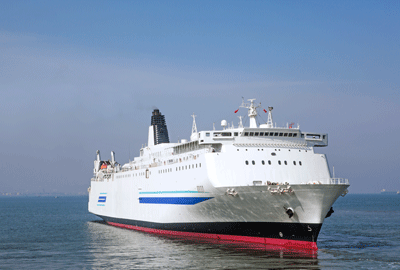 On a plane, if you make your way to the front, fling out your arms and try to lampoon that scene from Titanic, you're likely to be floored by the air marshals.
On the Pride of Bilbao, no one bats an eyelid – and you're probably not even the first on that crossing to do it.
Set sail on the high seas with theright travel insurancewhen you shop around with Gocompare.com.
Are you a ferry fanatic or all about aeroplanes? Tell us on Twitter or Facebook