This thrillingly effervescent instalment of our swooping Guide to Britain takes in the lush, verdant splendour of the Peak District - principally, if I'm honest, because I'm a lifelong fan of Mr Kipling's Bakewell Tarts.
I've long hankered to make the pilgrimage to Bakewell itself to see how authentic these cakes really are. So, the family was duly bundled into the wagon and spirited northwards on a cake research mission.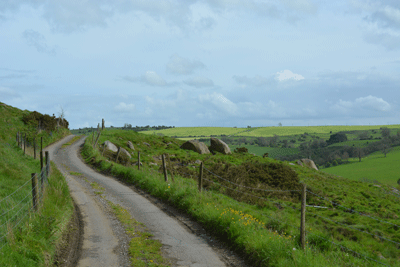 Now, you need something rugged if you're heading up to the Peak District, don't you? The clue's in the name: 'Peak'. There will be hills.
So, we'd need something reasonably torquey, and gruff enough to cross streams and scrabble over rocks should the need arise.
Had to be a Jeep Cherokee really, didn't it?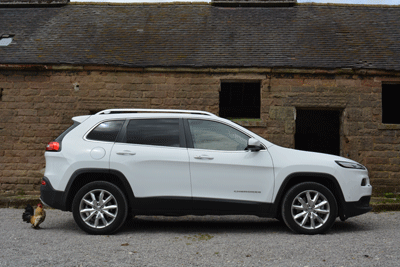 Jeep is pretty keen to talk up the brand's heritage.
You'll find 'Since 1941' on the steering wheel in a stencilled military typeface, and the base of the windscreen carries a tiny silhouette of a classic Jeep climbing a hill.
But in deference to all that, the Cherokee is actually bristling with the trappings of 21st century convenience.
It's got intelligent satnav, reversing camera, proximity sensors everywhere; it's even got a wireless charging pad for your phone! (Which, er, doesn't work with iPhones, but still…)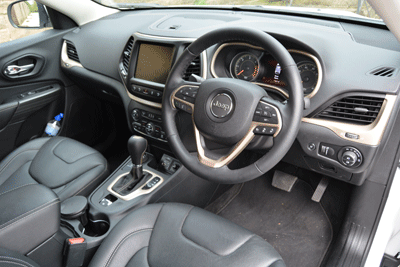 So, with the family loaded in and the boot brimming with luggage, we headed in the direction of Derbyshire.
We knew, of course, we'd find when we got there that everyone had careworn old Land Rovers and we didn't want to take the mickey, which is why this Jeep is finished in a shade that I believe is listed as 'TOWIE Teeth White' and blingin' chrome rims. Just to mark us out as novices if we end up stuck in a crevasse.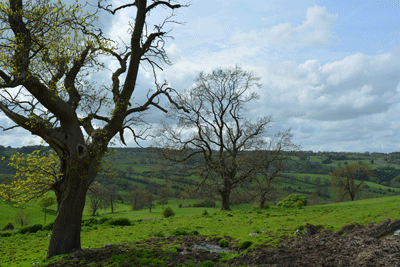 Approaching the Peak District from a south-westerly direction offers much scope for scenery-gazing.
The B5023, for example, takes you through the lovely likes of Idridgehay and Wirksworth, which feel gloriously old-fashioned.
But we didn't want to go 'Full Bakewell' straight off.
No, we decided to ease into the Peak District ambience by overnighting on a farm. It just seemed logical.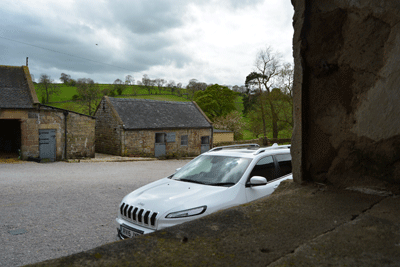 Gratton Grange Farm was the venue plucked from the digital hat, and it turned out to be an absolute corker.
They've got a huge wigwam in the garden (complete with its own sentry owl), although with little nippers in tow we gave that a swerve and instead opted to stay in the cottage.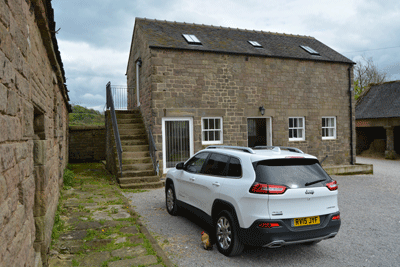 This is just across the yard from the farmhouse, and you basically get a whole house to yourself, which is a lot more weatherproof than a wigwam and comes with the added bonus of a decent shower and a massive telly.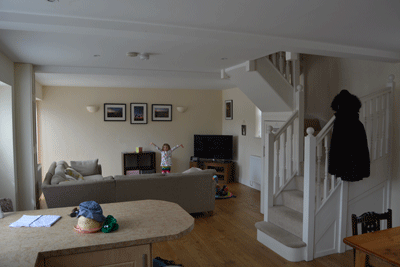 There's also an inquisitive chicken.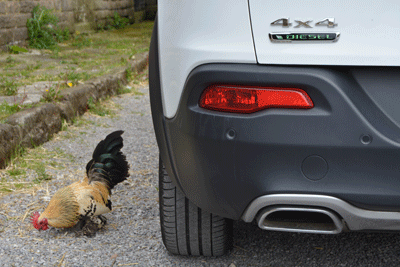 See how intrigued it was by the Jeep – it was probably befuddled by the cleanness.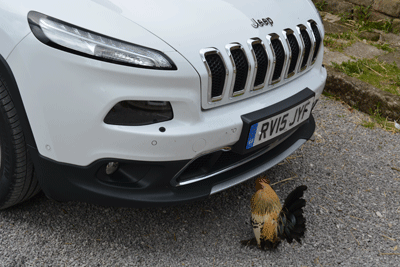 This is a proper farm too. Its owners are almost cartoonishly welcoming, and are eager for any visiting children to muck in and help with the animals. Look, Mini Road Tester no.1 fed a lamb!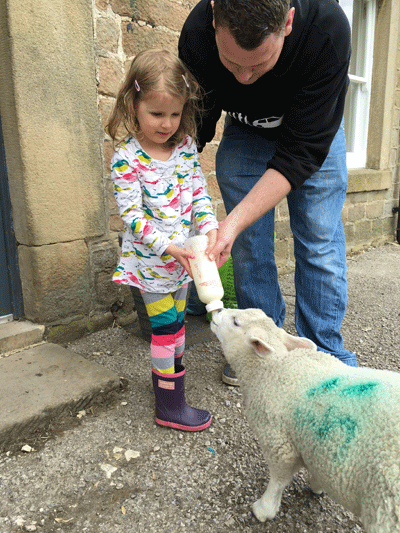 …and this inspired us to, er, find an Indian takeaway and eat some lamb. Full rural experience, right?
And the Maazi in Matlock provided, their Arabian Lamb being as delicious as their premises were strange. Ever seen a stone cottage with a tuk-tuk on the roof before? No, me neither.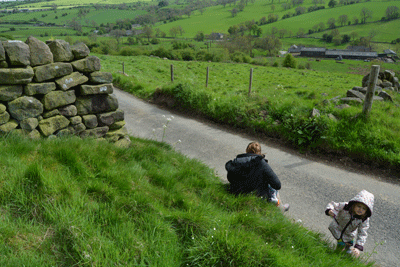 Suitably refreshed, we began the following day by rambling about the countryside a bit.
Seemingly every road features the sort of stone walls you see in Postman Pat, and while there are lots of single-track roads with minimal passing places, if you've got a Jeep you can exploit the four-wheel drive to just steamroller your way through the mud and streams.
See, it's all making sense.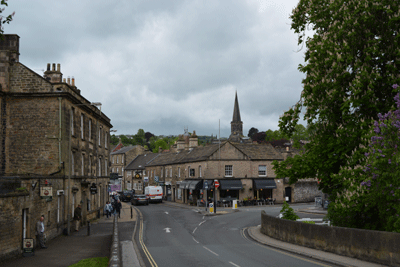 With loins girded and lungs brimmed with pure country air, we felt we were ready for Bakewell.
So that's exactly what we did, homing in on the reverentially titled 'Original Bakewell Pudding Shop'.
OK, I know what you're thinking: "a pudding is not a tart"
And you're absolutely right.
In addition to the familiar iced Bakewell tart and the lesser-spotted Bakewell slice (available topped with either icing or flaked almonds, nut fans), there exists the mercurial Bakewell pudding.
This is basically a big flaky pastry thing full of sieved jam. Did you know that? We didn't.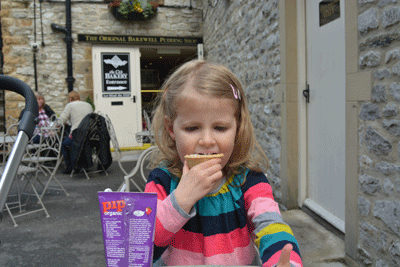 So we tried all three, naturally.
And yes, Mr Kipling was onto something – but the real deal is rather superior to the mass-produced fare.
Did we really need to go to Bakewell to prove this? Um, probably not, but we like to make the effort for you.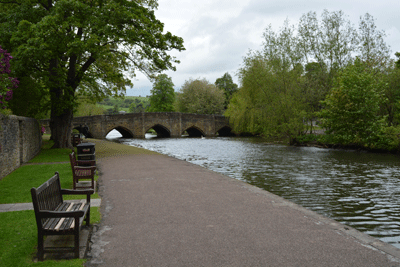 Bakewell has myriad other plus points, of course.
Fastidiously clean public loos, for one, which is good to know if you have kiddies with you.
There's also a love lock bridge, where lovers galvanise their devotion to one another by the age-old medium of padlocks. That's a thing, apparently.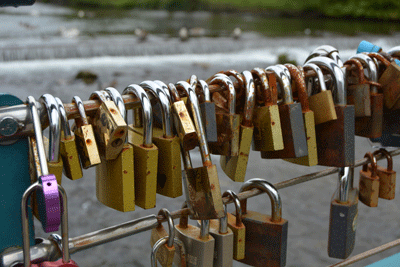 With cake curiosity satisfied and the Peak District stealing an iced and jam-filled slice of our hearts, we headed homeward in high spirits.
And after a weekend of gallantly pouncing up hillsides and ruggedly bouncing through some pretty aggressive potholes, as well as absorbing an impressive slew of gloopy mud in its carpets, the Cherokee was more than happy to pull its Jekyll-and-Hyde trick and transmute into its cosseting cruiser alter-ego.
As the family rested, I set the cruise-control to 50mph (for the average-speed cameras on the M1 go on for miles) and cheerily reflected on the experience.
Yes, the Peak District is very lovely indeed. And Mr Kipling's Bakewell Tarts, while not totally authentic, will certainly act as a decent enough proxy until we return.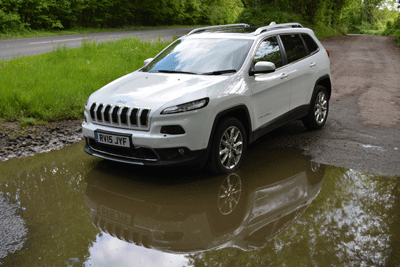 Read more from our Guide to Britain series
Got any suggestions for our next destination? Tell us why we should go there on Twitter and Facebook