Everyone should get what they pay for, be it a TV, a new boiler or a juicy rump steak.
The right to purchase something that's as described and of satisfactory quality extends to the service sector too, and it isn't limited to the usual targets of plumbers and electricians, but restaurants also.
Eating out is a treat for many of us, and although we may have our tried-and-tested favourite restaurants at home, it's a different matter when you're on holiday and feeling more relaxed.
Sure, you can check out Tripadvisor and so on, but things can go wrong at even the most vaunted eatery. It's what happens next that matters.
So how can you get the food and service you desire, wherever you are in the world, without kicking up a major stink?
Never back down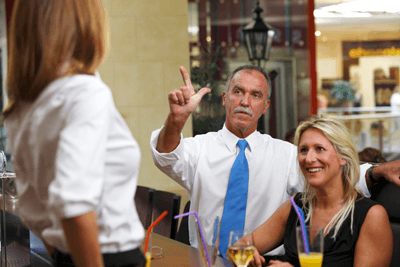 Now, I've had a few disappointing restaurant experiences over the years, but almost all were settled amicably because they were genuine mistakes or due to an unforeseen event.
Only one instance stands out as an example of where I would have taken the matter further if I'd known my rights, so here's what not to do…
I was holidaying in the Lake District with friends when we had a highly unpleasant experience in a small, independently run restaurant. The food wasn't the problem, we never got that far. It was the staff.
We had ordered a bottle of house red to share between the four of us, and were surprised when our Côtes du Rhone turned up ice cold.
Obviously the label confirms this wine should be served at room temperature, but this meant nothing to our waitress, who told us they always chilled Lambrusco. We asked what this had to do with anything, and here we hit a brick wall.  
It was about now that the big, red-faced, irate cook-proprietor exploded onto the scene clutching a cricket bat, which he smashed down on the table, causing the empty wine glasses to jump almost as high as we did.
We left, after being threatened into paying for everything we'd ordered. We didn't tip, but we should have done something about it.
Know your Rights Act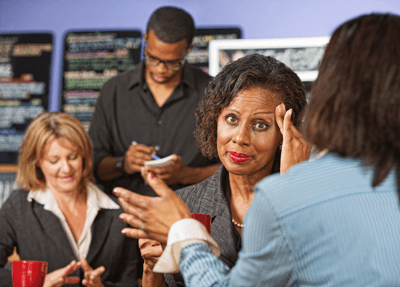 It's worth remembering that under the Consumer Rights Act 2015, you're entitled to receive an item as described and it must be of satisfactory quality.
In our case, the restaurant didn't make the wine, but it should have acknowledged the customer's right to insist on the place following the guidance on the label. The same rule would apply to under- or over-cooked food.
Becca Pusey from food blog Amuse-Your-Bouche told us: "It's always worth sending food back if there's something objectively wrong with it – for example, if your meal has been served cold.
"You're paying for your food, so you want to enjoy it, and the restaurant staff want you to enjoy it too! Just remember that everybody makes mistakes, so always be polite and respectful.
"If it means you have to wait an extra few minutes while the error is corrected, so be it."
Keep it discreet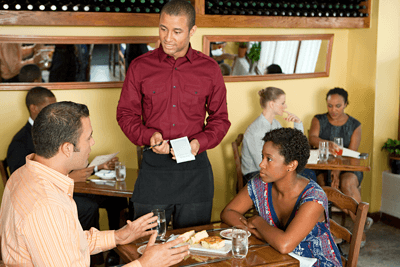 Sometimes it pays to not make a song and dance about a gastronomic mishap though.
"I usually don't complain unless the food and – or service – are diabolical," says blogger Dan Toombs, The Curry Guy.
"If that were the case, I would say something to our waiter or the restaurant manager. I would do this quietly so that other diners don't hear.
"The problem could be down to a lot of things including staff problems, bad luck or a new, inexperienced chef.
On the few occasions when I have complained, the problem has always been put right. If it wasn't, I simply wouldn't go back."
Get snap happy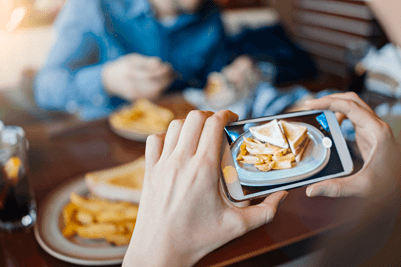 Where it's suitable and possible take a photo of evidence that may help support any argument you might later want to make. This could be a snap of the menu, your bill, your meal, and so on.
Eating out is not cheap, so while an evening may be ruined by lousy food and service, you can at least get some recompense.
This can be immediate. You have the right only to pay for what you think your meal is worth.
If you took one bite out of a main course and found it unpalatable or even inedible, you could ask for it to be remade, or refuse the meal. If you knock back the accompanying wine you must pay for that, but, come on – that's only fair.
By taking photographic evidence, and leaving your contact details, you have the weapons in your arsenal should a restaurant owner complain if you refuse full payment.
You shouldn't have to pay if you get mutton served as lamb, or if you've ordered rare but get your steak well-done. Yes, you can ask for a fresh order, but if you've lost confidence in the abilities of the restaurant to provide you with your order, a refund is what you need. 
Incidentally, if anyone threatens your safety, or you feel personally intimidated, call the police. This isn't about revenge being a dish best served cold, but rather knowing your rights and using them… for instance if you get chilled red wine in the Lake District.
Are you a serial complainer or do you force yourself to eat inedible food rather than send it back? Let us know on Twitter or Facebook