The UK is defined by its funny habits and traditions, our weird quirks and interests that can sometimes single us out as being slightly… odd.
One example of this is our obsession with sheds. We love sheds so much, there's a competition dedicated to recognising the best sheds across the country.
Almost 3,000 'sheddies' entered this year's Shed of the Year competition, which has been running for almost 10 years.
Shed of the Year judge and founder, Andrew Wilcox, reckons the competition is only improving with age. "Following a record-breaking number of entries, the competition is just getting bigger and better each year," he gushed.
"It proves the nation is totally fanatical about garden sheds and the true British eccentricities are being championed."
Don't just take his word for it – feast your eyes on some of these incredible garden erections to see which ones, in the words of forgettable '90s indie outfit Shed Seven, are 'going for gold'.
Get on the road

If you can't decide between a new shed or a new car, you can have the best of both worlds with a shed on wheels.
Kevin Nicks from Oxfordshire has driven 5,000 miles across the UK in his shed, which he thinks is the only road-legal shed in the world.
Suit your surroundings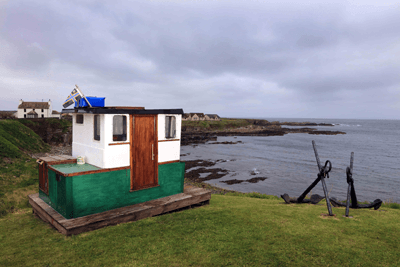 When your garden overlooks the North Sea, then a nautical themed shed is a natural step.
The Maggie Ewing in the Highlands of Scotland is an ex-boating wheelhouse renovated by David Carter and his father.
It now overlooks the sea and provides the perfect spot to relax and contemplate the waves.
Shed defences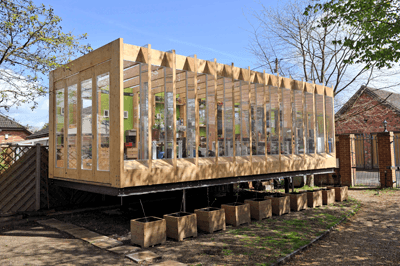 Investing time and money in a shed means you'll want to protect it from the elements, which is exactly what Peter Kavanagh from Raisebury has done with his flood-proof shed.
With a steel sub-frame and four hydraulic legs, the shed can lift itself off the ground when the River Thames gets near, which means the shed and its contents stay safe.
Party on down

Why bother going out to dance the night away when you could have a party in your shed?
All it takes is a judicious amount of disco balls, good sound proofing, a lot of strobe lighting and you've got yourself a club all of your own, like this one in Hackney, owned by Chrissy Darling.
Show your personality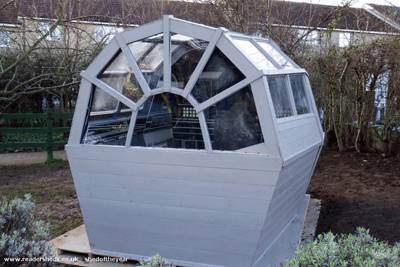 Whatever you're into, your shed can be a way to show off your own unique traits and loves.
For the ultimate in shed geekery consider a Star Wars-theme, like this shed on an allotment in Nottingham which comes complete with a Millennium Falcon interior.
Go all out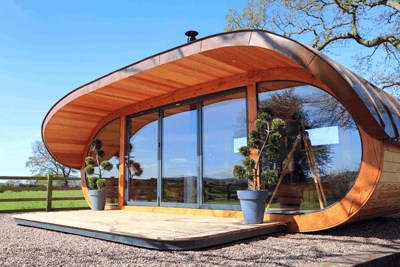 This rotating shed in Denbighshire is a prime example of 'have money, will shed'.
Roatating 360 degrees to follow the sun throughout the day, this architectural wonder pushes the definition of 'shed' to its very limits.
Stick to tradition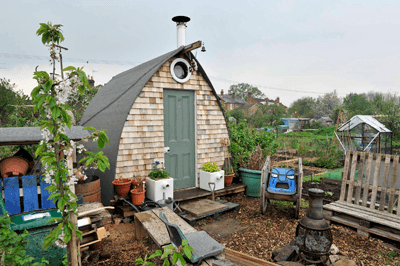 If you actually want to use your shed for a bit of gardening, pimping it out to extreme lengths might not be practical.
But keeping your shed traditional doesn't mean it has to be boring.
Oliver Renison's shed, which resides on an allotment in Warwickshire, may contain everything your average allotment owner needs, but with its arched roof and windows it's far from average.
The winner of Shed of the Year will be announced on Channel 4 this summer. If you're proud of your shed, share a snap with us on Facebook or Twitter