The way we pay for things is going to change beyond recognition in the next 10 years.
A report from Payments UK, the organisation which represents the payments industry, claims that by 2025 debit and credit card payments will dominate the way we pay and will overtake cash payments by 2021.
But there's one particular type of card payment that's predicted to seriously gain ground in the next decade: contactless.
Tapping to pay is expected to gain serious ground in the next decade. Just one-in-10 card payments were contactless in 2015, but by 2025 this is expected to swell to almost half of card transactions.
In fact, the term 'card payment' is likely to be a somewhat limited definition by then.
Payments UK claims that many of these transactions will take place with no plastic card present. For instance, by using a mobile phone.
But do the predictions go far enough? In light of some of the news stories we've witnessed in the last 12 months, we reckon more drastic payment changes are afoot…
Sub-dermal transactions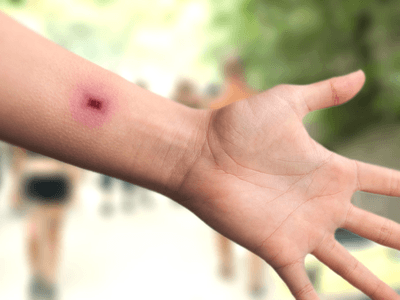 Who among us doesn't know the sinking panic of losing their wallet, their phone or both?
Even with the ability to pay by mobile, you're still always one lost handbag away from multiple tedious phone calls to cancel and replace cards and devices.
In January last year, an office block in Sweden made the grisly decision to implant radio chips beneath the skin of its staff.
The implants make office door passes redundant as they allow you to palm-swipe your way into the building – a feature one or two forgetful Covered employees might consider useful.
The company is also touting the possibility of using them to pay for food in the staff canteen, which could indicate we're on the brink of a sub-dermal payment revolution.
But it does mean that card theft might be about to gain a horrifying new dimension…
Pets mean payments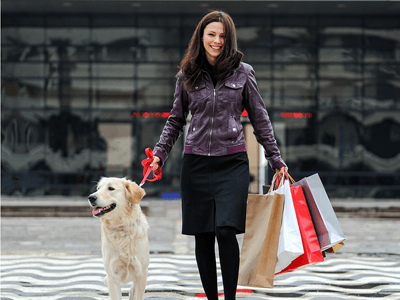 When it comes to implementing implantable technology, our four-legged friends are way ahead.
Cats, dogs and even ferrets have been using the microchips to find their way home for decades now.
But when vet charity PDSA sent out contactless canines to help raise spirits and funds with their winningly waggy tales, Smudge the Labrador, Maverick the collie and Cherry the lurcher were touting externally fitted card readers, rather than technology beneath the skin.
But what if sub-dermal tech could both send and accept payments? You could seal a deal and pay up in a single handshake.
Heck, you could send Fido out to fetch the paper and pay for it with his microchip too (except it's a bit of a leap to believe we'll still be reading papers by then).
But there's a potential darkside to pet-based payment. Squirrel pickpockets and felines trained in card fraud. It could happen.
Reality cheque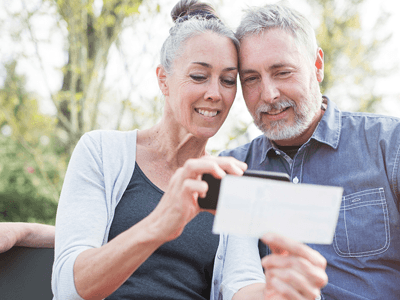 In this dystopian vision of payment future, there's one surprise survivor – the paper cheque.
Like Mad Max's dogged morality post-societal collapse, the humble cheque is predicted to continue to exist in 2025, its tried-and tested tangibility all at odds with the coldly digital realm around it.
Although cheque use is expected to dwindle to 237 million transactions in 2025 – less than half the number in 2015 – this is still pretty impressive longevity for a payment type that just five years ago the government had planned to wind up by 2018.
Like Max, cheques have taken an adapt-or-die attitude to the disconcertingly digital landscape, with cheque imaging just around the corner which would allow recipients to pay in their cheques using a mobile phone.
But can you remember the last time you actually wrote a cheque? That would involve using that most archaic tool – a biro pen – which is fanciful indeed in the digital age.
In fact we'd give paying by dog at least the same odds as paying by cheque in 10 years' time.
Compare credit cards with Gocompare.com
How do you think we'll be paying for wearable tech and flying cars in the future? Let us know on Facebook or Twitter