There's a huge range of vans on the marketplace, but how do you pick the right one?
We've imagined a few possible practical scenarios, and got on the phone to van-leasing specialist Vanarama – a company which puts thousands of businesses and individuals in the right van for them every year – for some tips.
So, let's take a look...
Rod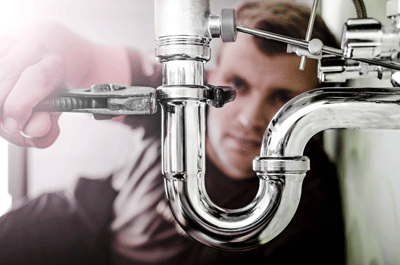 Rod's just left his employer to set up his own plumbing business.
He's keeping a close eye on fund while he finds his feet as the work comes in, so he needs an affordable option to get him between jobs, most of which are in urban and suburban locations.
Fuel economy is important, but so is specification – Rod's a keen music fan and wants to listen to his favourite AC/DC records as he makes his way about.
The right van for the job…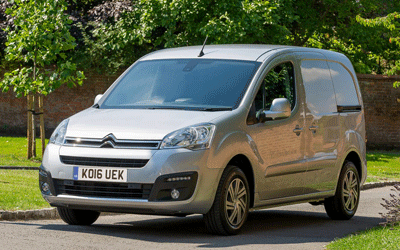 Citroen Berlingo
"It's cheap, cheerful and well equipped. It's got the best price point, so very popular with people setting up as a sole trader," says Vanarama account manager Joe Norton.
It comes with plenty of kit, too, so Rod can blast out 'Highway to Hell' from his Spotify to his heart's content.
For a bit more pizazz, Rod could also consider the Ford Transit Connect. "It's colour coded and has alloy wheels so it looks the part," says Joe. "And it's better for motorway driving."
If Rod was feeling particularly flush once the business is up on his feet, he could plump for the Volkswagen Caddy. "You really tell the difference when you get behind the wheel of an all-singing, all-dancing Caddy," says Joe.
Val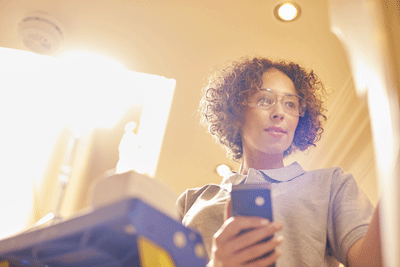 Electrician Val has been in business for some time now. She's no longer a sole trader, setting up the business as a limited company, with a proper office and a few staff.
With bigger jobs comes the need for a bigger van to add to her fleet. What's more, her staff are complaining about the clapped-out radio in the van which currently takes them from job to job...
The right van for the job….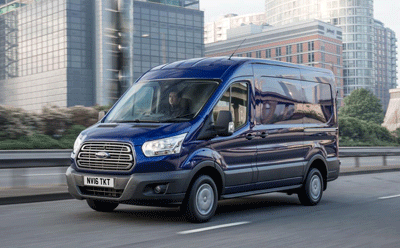 Ford Transit Custom
Britain's most popular van has won that title for a good reason. "It's so well equipped for the money – incredibly good value," says Joe.
With plenty of spec and comfy cabins, those workers won't have reason to gripe any longer. "It's a great way to keep your drivers happy," says Joe.
Other options Val could consider are the Renault Traffic and the Vauxhall Vivaro, both at the budget end of the range.
Mike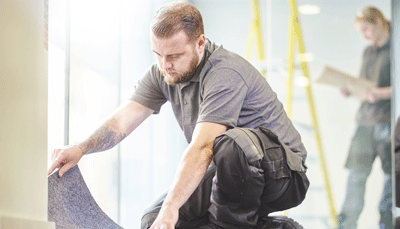 Carpet fitter Mike is in the market for a new van. He wants something suitably big to lug his wares around.
He also does a fair bit of motorway driving, so needs a van with plenty of tug.
As Mike is operating in the top end of the market, he needs to make an impression with his well-heeled clients, so his van needs to have a bit of cred.
The right van for the job…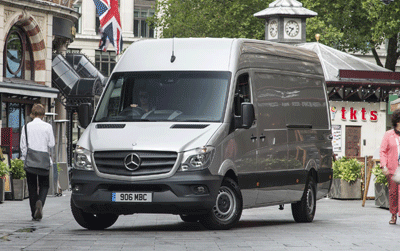 Mercedes Sprinter
Sturdy, reliable and with a positively cavernous load space, the Sprinter also gobbles up motorway miles with ease.
What's more, it has that luxe whiff that comes with a top-end German brand. So, it's perfect for Mike to make an entrance with his demanding clients.
Other options he might want to explore are the Citroen Relay, the Peugeot Boxer and larger derivatives of the trusty Transit range.
Emma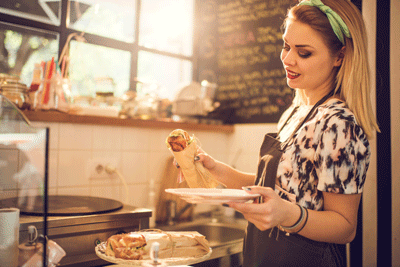 Emma has just quit her job in insurance and has a new mobile catering business, selling posh sandwiches, salads, wraps and gourmet coffees to hungry workers around offices in her local area.
She needs something manoeuvrable and nippy, which will stop her produce turning in the heat of the summer sun.
What could possibly fit the bill?
The right van for the job…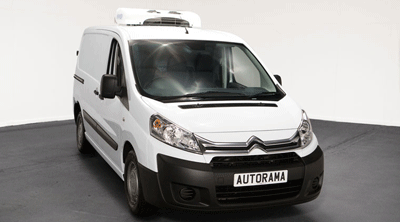 Citroen Dispatch Enterprise Fridge van
Small refrigerated vans are a popular choice for sandwich vans and mobile delis.
The Dispatch Enterprise is relatively cheap to get on the road. It's got sufficient load space for Emma's cargo. Anything bigger would probably be a stretch too far.  "Butchers and fishmongers tend to favour bigger refrigerated vans," reckons Joe.
Steve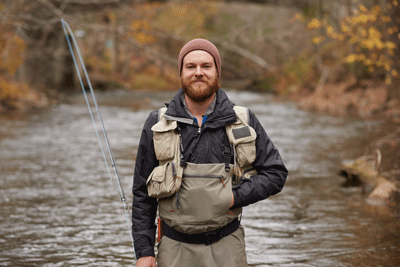 Keen angler and family man Steve works as an electrician.
He needs a van which he can use for his job, but also wants to use it for his many fishing trips and weekends away with his wife, son and two daughters, which won't break the bank.
The right van for the job…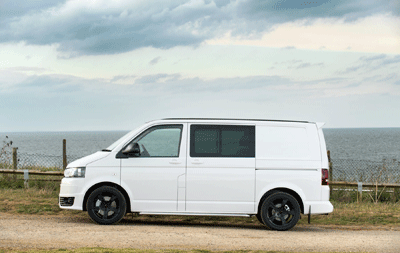 Volkswagen Transporter Kombi crew van
"Crew vans are great dual purpose vehicles," reckons Joe. "They're useful for tradesmen who have other employees, or one-man bands who want to use it on the weekend."
The Transporter should meet Steve's needs perfectly, then.
With plenty of loadspace and room for other workers or family, depending on the occasion, the Transporter is as well suited to fishing for new business as it is, er, carp.
Volkswagen van drivers love the German brand's build quality and reliability, and once they try them, they often find it difficult to go back. "VW customers tend to stay with them for life," says Joe.
What van do you use, and why is it perfect for your needs? Tell us on Twitter or Facebook
Start your search for a great deal on your van insurance with Gocompare.com