The dust is only just starting to settle on the momentous news that Britain wishes to depart the European Union.
But what's going to happen next?
We've asked leaders, chief executives and experts what they think is in store for them and the wider country in the coming months and years…
Matt Sanders – money expert, Gocompare.com

Gocompare.com's residentmoneybuff believes you can take steps to prepare for whatever is coming
There's been a lot of depressing talk about 'the B word'.
But there are many proactive steps you can take to make sure your own finances are in shape for whatever the future throws at us.
Even though it's been at a rock-bottom 0.5% since 2008, there's every chance that the Bank of England will cut interest rates again. So, it might be a good time to pounce on a competitive mortgage rate if and when it drops.
On the other hand, an interest rate drop will do nothing to please savers who've been stuck with low rates for the best part of a decade.
For them, the best option might be found in the current account market.
Switching to a provider which pays more competitive interest rate on larger balances could reap dividends, but remember terms and conditions will apply.
With the pound fluctuating like our British weather, it may be worth holding off on buying currency if you're going away.
Oh, and speaking of going away, it's now more important than ever to get your travel insurance in order before you go – a weak pound means that getting yourself fixed if you're injured or ill abroad will be more expensive thanks to the unfavourable exchange rate…
Jonathan Watson – chief analyst, Currencies.co.uk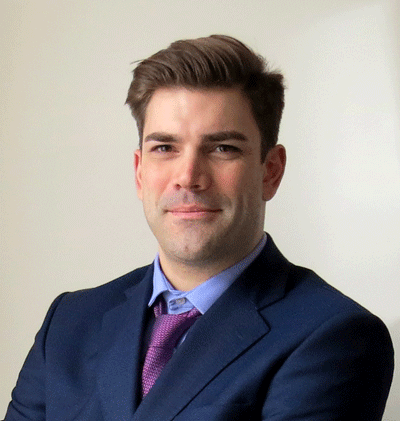 The Currencies.co.uk analyst is concerned about the effects of a devalued pound, but also thinks it might bring opportunity…
A weak pound creates problems for clients and business buying property and goods from overseas.
But it does create opportunity since anyone coming back to the UK or any business being paid in a foreign currency does better.
It's also good for exporters as it means UK products and services are much more attractive.
 
But I expect the UK economy to perform badly owing to the lack of confidence and personally wouldn't rule out the Brexit plan backfiring due to lack of support and lack of clarity over exactly how it will work in practice.
In short there are no hard, fast answers which will create lots of uncertainty for the pound and the UK economy.
Shan Liew – property entrepreneur and founder of charity Hearts in Harmony
The Chinese-Malaysian property entrepreneur and charity founder believes there's cause for optimism, and that investments in bricks and mortar will hold up – particularly in the capital
The EU is an essential business partner to the UK with imports and exports, so neither side will want things to worsen.
In my opinion the UK and EU will need to keep unity and calm, rather than divide.
 
Demand for property in London is strong. So when there is demand, prices hold.
Even though I voted to remain, Brexit could prove to be short-term pain for long-term gain. When there's a risk there is an opportunity.
Rafaat Rahmani – president, Lifescience Dynamics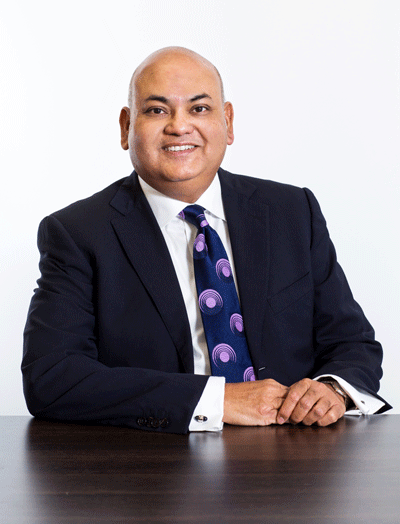 The life sciences support firm boss is worried about the impact on the pharmaceutical industry and, in turn, the NHS
The impact that Brexit will have on the UK and European pharmaceutical industry could be profound.
The European Medicines Agency (EMA) is likely to relocate its London headquarters to elsewhere in Europe, which could mean the UK's influence and access may be reduced.
The British pharmaceutical industry is now entering into a huge unknown, which could ultimately result in an altered approvals process, a potential requirement for the UK to introduce its own research and development, clinical trial and approvals system for new drugs, and to replace the centralised process that currently exists.
Similarly, parallel import could prevent UK generic drugs companies (copies of brand-name drugs that have exactly the same dosage, intended use, effects and side effects) from bringing approved, cheaper products to the UK and providing them to the NHS.
This could result in the NHS paying higher list prices for common treatments.
Adam Male – founder and chief operating officer, Urban.co.uk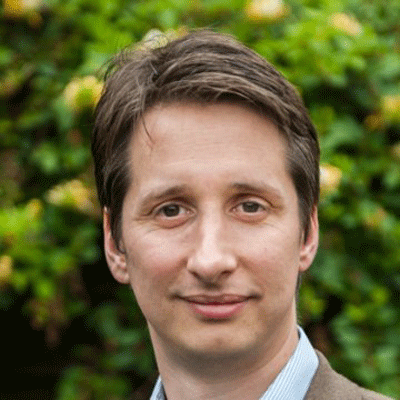 The property website's boss thinks the housing market will wobble, but only in the short-term
It's inevitable that in the short term there will be a downturn in the price of property, but it's likely that this will be fairly short-lived.
People in the UK are still very much obsessed with owning their own home, and due to the ongoing shortage of housing stock in the UK, there is still a huge demand for the small amount of property that is available.
With prices dropping, this represents a perfect opportunity for buyers to get their foot on the property ladder – this may help keep the market buoyant.
Askar Sheibani – founder and chief executive, Comtek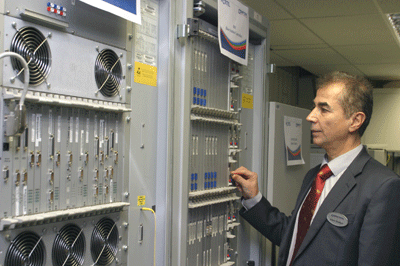 The entrepreneur is worried about the effects on the tech industry
Words cannot describe how disappointed I am that the British public turned its back on the EU, choosing years of economic uncertainty over being part of a thriving economy that has helped Britain to progress phenomenally in terms of trade, competition, employment and skills.
The business community has been left with many unanswered questions.
With all existing EU agreements and laws up for debate, the UK government needs to provide businesses with clarity and reassurance to avoid destabilising the country even further.
Already, there has been fluctuation on the value of the pound and this is something that needs to be counterbalanced.
What's more, many companies based in the EU will be looking to attract agile UK-based firms, such as those in the technology industry.
Brexit is like a gaping wound that will take years to heal and no-one truly knows the scarring it will leave behind.
Peter Ducker – chief executive, Institute of Hospitality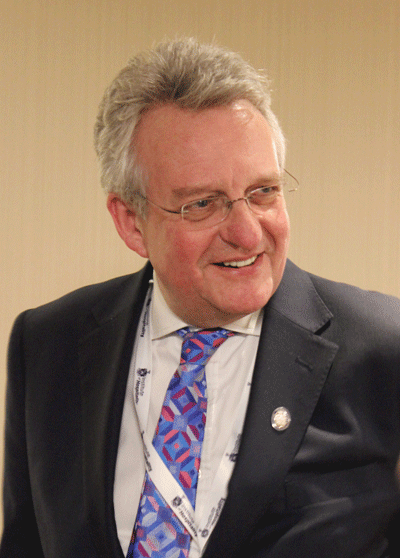 Ducker has concerns over the many workers employed in the industry he represents
The nation has spoken and we have to live with the outcome.
In the short term, hospitality in the UK may prosper as the weaker pound makes us a more affordable destination, and more Brits choose to stay at home – if it ever stops raining. 
 
Longer term, a major concern has to be for our workforces given that we have a long history of recruiting from Europe.
 
Our members who work internationally will be watching the UK situation unfold with interest. We will be monitoring their reactions both from within the EU and outside.
Sammy Blindell – author, How To Build A Brand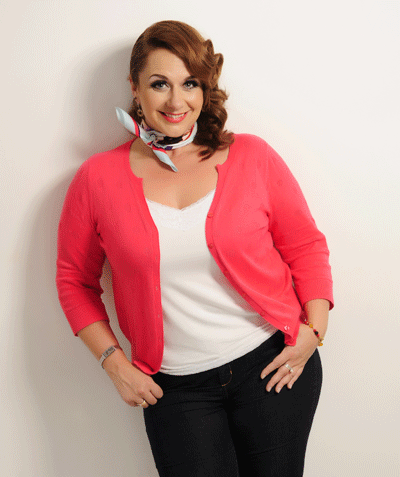 The author and entrepreneur thinks that openings may come from the chaos
Those British business owners who choose to keep their noses to the wind and capitalise on Brexit are the ones who will pull ahead of the competition.
What does this mean?
It means finding ideal customers outside the EU, building global marketing strategies, using the attention from this event to build brand awareness…while your competition is busy complaining about the vote.
Brexit isn't so much a problem as an opportunity.
Mark Mitchell – CEO of Meridian Business Support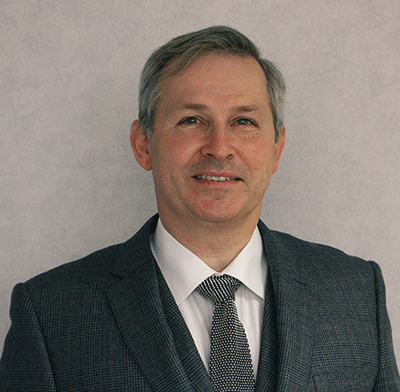 The recruitment firm's boss has major concerns on Brexit's impact on investment and workplace culture.
The result is shocking and it was a sad day for the UK. We now face a level of political instability and an uncertainty over who is going to be the next prime minister.
 
As a country we will become less relevant.
In the years to come, I expect we will experience a significant lack of investment in major industries as other countries won't want to trade with the UK. Brexit means we are isolating ourselves and we may not seem favourable to other countries.
 
The result makes us appear to be less friendly and tolerant and has turned many of our workforce into official immigrants rather than colleagues.
Claire Spillane – finance director, Westermans International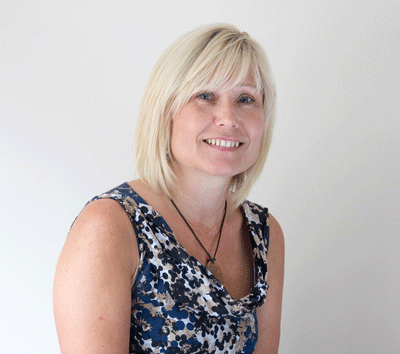 The engineering firm's FD believes that now's the time to show the world what Britain can do
I am embarrassed to think of the world looking in at us and seeing the chaos this has caused.
To stop them laughing, we need to unite immediately and show the world why the majority were confident Britain could go it alone.
We are a strong nation, clever, honest and fair. That is what the UK's reputation is based on and I am proud of that.
After all, haven't we been one of the forerunners for centuries travelling the globe, trading with the world with great negotiation skills?
While the pound is weak and the uncertainty of the future is still around us, then our business will continue to take even more orders.
Today new clients from Singapore placed a large order for machinery. They weren't concerned by the events of last week. We need to carry on doing what we do best – selling around the world.
We will worry about the duties, taxes and documents as and when we need to. It may never happen.
Tell us what you think the future holds for Britain on Twitter and Facebook