Running is a great way to blow off some steam and release those crucial endorphins that make us a lot happier.
And it's free - once you've bought your daps, of course.
You can change at home. You don't have to drive anywhere. You can go as far as you want.
And best of all, you don't have to share your personal space with a bunch of jacked-up muscle men showing you why your technique is wrong, like at the gym.
What's more, after a while you might want to challenge yourself to a 5k park run, a half-marathon or even the full-blown 26 mile marathon.
But what you might not know are the dangers of this seemingly innocent form of keeping fit.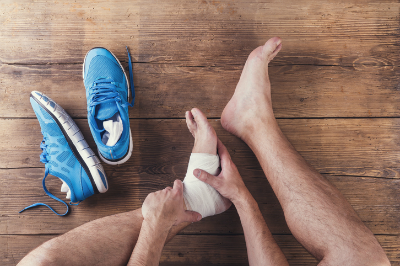 For every person who revels in beating their 10k personal best every Saturday morning there's another nursing one of the many injuries that can arise from mercilessly pounding the concrete.
It's the unforgiving impact on the joints that can cause all sorts of problems to your legs, glutes and back.
Shin splints, runners' knee, swollen Achilles, iliotibial band syndrome and even strains and fractures, as well as the inevitable blisters, chafing and pulled muscles, are all common among the jogging brigade.
Overdoing it?
My own running injuries really came to a head when training for the 2011 London Marathon.
Several increasingly quick half-marathons meant I was in top shape, but the extra training put a tremendous strain on my right knee and iliotibial band, which not even weekly physiotherapy could help.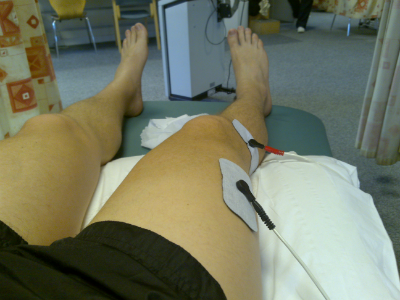 A bout of suspected glandular fever later, I did push through the race. But only after my knee seized halfway round, only limping the rest of the way thanks to the cheering of enthusiastic cockneys.
I haven't been able to run since, and probably should have listened to experts telling me not to run. More on that later.
A close shave
There's also worries of practicalities as well. Running on the roads exposes you to traffic while turning down parks and dark alleys and night and even in the daytime can present dangers.
However, perhaps the greatest risk is simply being taken down by the runners' wall, overcoming that voice in your head to stop when really you should have listened.
Every year there are casualties in distance races, where people simply looking to raise money for good causes fall victim to the elements.
During the 2011 London Marathon, the heat resulted in masses falling victim to dehydration and heat stroke, with even winner Emmanuel Mutai bringing up his lunch at the finish line.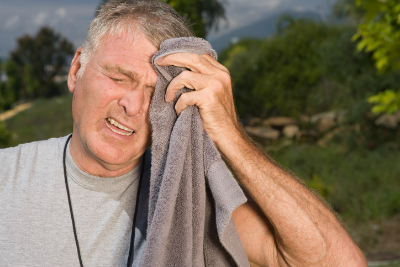 Among the fallen warriors littering the course was Londoner Harold Shiel whose hopes of overcoming a challenge may be familiar. "I'm a big lad - more power than endurance -  so I wasn't after a fast finish time, I just wanted to get fit and have a challenge," he says.
"In the end I got just past the 18 miles mark and collapsed and then woke up a day and a half later in the hospital with a terribly painful chest, one tube in my arm, and another in my... well, somewhere a tube shouldn't be."
Harold collapsed and was one of many that day who ended up in hospital. Luckily he was fine after a bit of TLC but his warning of where things can go wrong is a reminder of that it's ok to slow down, reflect and maybe try another day
"I'd been told it a hundred times 'It's a big occasion, don't get carried away', and I'd dismissed it every time as 'not something I'd do'. I did though, I got going and it felt good, and then I wanted to keep going. In the end I got too hot, and because I was expecting to feel bad I ignored the warning signs my body was giving me."
How to avoid hurting yourself when running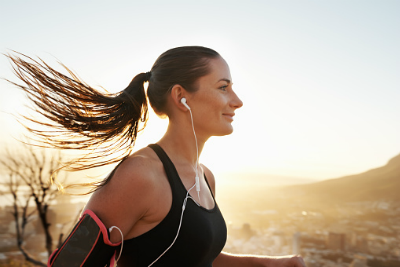 All exercise has its perils, and frankly if you hate swimming and lifting weights, running is ultimately better for you than World of Warcraft.
So, if you do enjoy the benefits, there are steps you can take to cut down on the risks, whether you're just doing a few laps of the park after work or looking to really challenge yourself.
A proper pair of trainers from a specialist running shop, where staff will examine your individual stride and find the ideal pair for you, is essential.
Though you might not think running requires much technique, there are plenty of tips online to ensure you're doing it correctly and efficiently, especially if your frame is a bit heavier than Mo Farah and Jessica Ennis-Hill.
As well as being aware of your surroundings and wearing visible clothing, avoiding too many uneven surfaces and hills, will help no end.
Above all, realising the importance of warm-up and cool-down stretches, and understanding your body's own limits, should keep you off the physio's table.
There's nothing stopping you challenging yourself and raise money - it's a lifetime achievement for many.
Just heed Harold's wise words of reflection: "I wish I'd just gone over to my Mum, given her a big sweaty hug and taken a moment to gather myself, have some water, check in with my body and maybe even walk a bit. I'm fine now, but it did put things in perspective."