Line up your van like a parking pro, so long as ballooning cars don't get in the way…
Accident aftercare specialist, Aftercare Exchange, says the average parking space is just 4.8m long and 2.4m wide.
Van drivers hardly break a sweat in a tight spot. After all, you can escape through the sliding doors if a BMW has encroached on your Transit.
But, an increasing number of wide-loads in small spaces are causing van drivers a big headache, with models such as the Audi Q7 (below), Mercedes-Benz GL-Class and the BMW X5 spilling out of the average parking bay.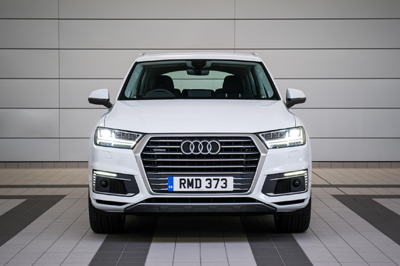 As vehicle designs have become more sprawling, parking bumps and scrapes have surged by 35% causing £1.4bn worth of damage according to Aftercare Exchange.
When every millimetre counts in the parking race for space, getting pernickety over bay capacity and model specifications is a perfectly joyous way to spend an afternoon, so that's just what we did.
Medium-sized vans (almost) fit perfectly
The average length of a medium-sized panel van is approximately 4.87m long and 1.85m wide.
That's almost a seven centimetre (cm) overhang into the next parking space, or through road, if parking in an average-sized bay. And, roughly a 27cm gap between the door and the edge of the parking space.
If two vans parked side by side, there's 54cm, door-to-door.
Top notch vans in 2016/2017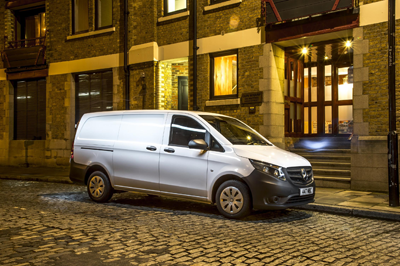 Motoring publication Auto Express announced its best 10 medium-sized panel vans in November 2016, reviewing driving experience, carrying capabilities and ease of movement.
It shortlisted the Nissan NV300, Fiat Talento, Peugeot Partner, the Volkswagen Transporter, Renault Trafic, Vauxhall Vivaro, Toyota Proace, Ford Transit Custom, the Mercedes Vito (above) and the Citroen Dispatch as the vans that set the standard in 2016.
How would each model handle average-sized parking spaces?
Best for reducing bumps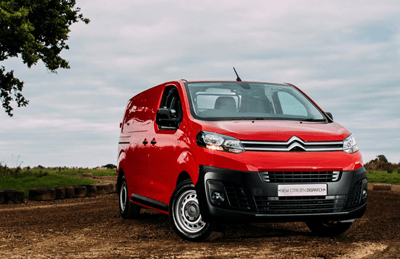 The shortest vans are the stocky Citroen Dispatch (above) and Toyota Proace.
At just 4.6m long, they're 39cm shorter than the Renault Trafic, Fiat Talento and Nissan NV300.
Best for minimising scratches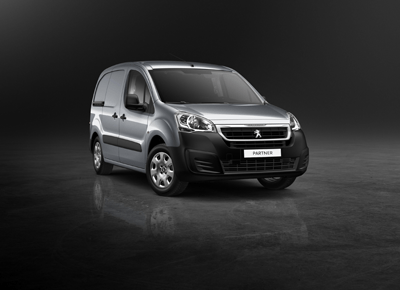 No need to breathe in! When the windows are folded out, the gaunt Peugeot Partner (above) - at almost 2.2m - is just over a slender centimetre slimmer than the widest model, the Volkswagen Transporter.
Best for single manoeuvres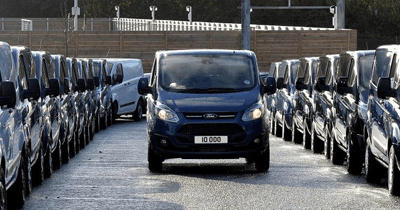 The van with the smallest turning circle is the Citroen Dispatch, followed closely by the Ford Transit Custom (above), tackling a single turn in under 11.6m wall-to-wall.
Both models are ideal for navigating fiddly three-point turns between expanding bonnets and boots.
Top for tight loading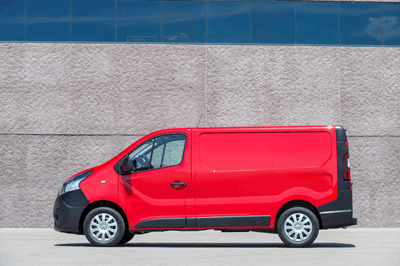 The Nissan NV300 (above) is back in the game thanks to a generous 1.6m sliding door width.
It's the perfect escape hatch if a selfish shopper parks a little too close for comfort.
Perfect parking aids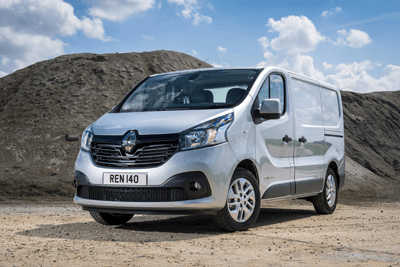 If you're relying on parking aid technology to guide you home, it's an add-on for all models, but well worth it in light of these new super-sized cars.
We rate the on-paper technology specification of the Renault Trafic (above) reverse parking system. It includes sensors, a camera and an inbuilt dashboard screen.
The Ford Transit Custom has a rear-view camera and marker lines to guide you in safely, and the Vauxhall Vivaro has a rear-view camera display in the mirror.
Park life in 2017
If chunky cars continue to charm consumers, van drivers are increasingly susceptible to bumps, scratches and nicks.
And if luxury drivers and van drivers stop visiting the average car park to avoid damage, what does that mean for retailers with average-sized multi-storeys, underground garages or open lots?
In 2017, a single centimetre could define your shopping habits, dictate how often you visit the city centre and ultimately, decide whether you love or loathe your van.
Whether your vehicle is ginormous or more on the bijou side, make sure you have theright van insurancewhen you shop around with Gocompare.com
What's your top parking tip? Tell us onTwitterandFacebook
Prices and data correct as of 20 December 2016.