If you're on a standard variable rate energy tariff, you're far from alone.
According to statistics from the Competitions and Markets Authority from June 2016, about 70% of UK households are on these sort of deals, which are subject to the whims of the energy companies - many of which have just increased their prices or are reportedly preparing to do so.
In fact, E.On has just announced whopping 8.8% price hikes from 26 April. And usually, where one big six member goes, the rest tend to follow.
But what you might not know is that you could be with a better deal by getting a fixed-rate tariff which would shield you from further price increases in the close to medium-term.
Even if you were on a fixed deal, lots of them expired at the end of February meaning that you've be switched to a standard variable tariff and are already paying potentially more expensive bills - an average increase of £256.32 per year*.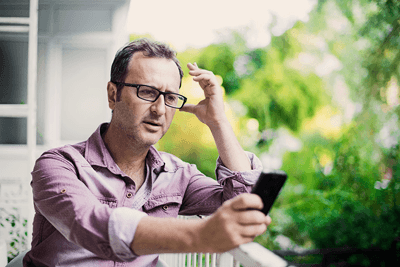 But not all standard tariffs will mean more expensive bills.
Some variable tariff deals could end up cheaper - those on Npower's Pre Pay Fix February 2017 and SSE's Fix & Shop Feb 17 tariffs will see their bills fall on average by £53.76**, but it still makes sense to shop around to see if you could save even more.
Ben Wilson, resident energy expert at Gocompare.com is a big advocate of fixed rate deals. "Standard variable tariffs leave you at the mercy of energy price rises, which have already started to happen," he says. "Fixed rate tariffs will allow you to shield yourself from these increases for the term of the deal - and it's simpler than you might think to switch - all you need is your bill and a comparison site and you could save over £300*** by doing so.
"So whether your fixed deal is coming to end, or you're fed up of being stung by your energy provider - it could be worth taking a couple of minutes out of your day to find out how much you could save."
Compare gas and electricity with Gocompare.com and see how much you could save
*Average increase across all UK regions and across all dual fuel tariffs coming to an end on 28 February, 2017, where the standard tariff is more expensive than the fixed deal is £256.32 (31.4%)
**£Customers on nPower's Pre Pay Fix February 2017 and rolled onto the Standard tariff save on average £76.34 on their bill. Customers on SSE's Fix & Shop Feb 17 and rolled onto the Standard tariff save on average £31.17. The average of these 2 savings is £53.76.
*** At least 51% of customers who provided their energy usage and received a price for switching energy supplier for both gas and electricity with Gocompare.com saved £305 or more (1 July-30 September, 2016)