In March, pooches from all over the world congregated at the biggest dog show in the world: Crufts.
This year's event was packed to the brim with colourful characters.
It all began with the waitress who lifted her apron and shook her bum bag at us as she served us our breakfast.
From then on, a cast of canine characters treated us to a wonderful performance…
The sleepy dad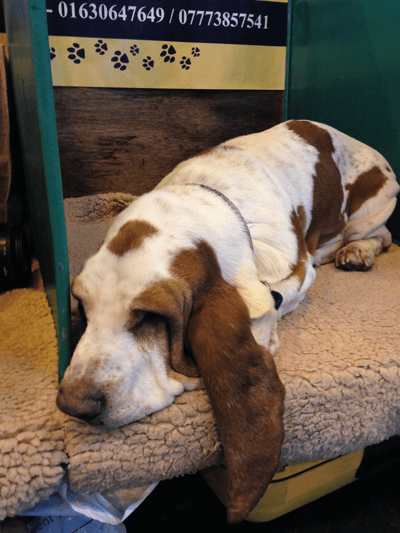 Bassett hound Bombardier attended this year's event with his daughter, Bramble.
We caught him taking a little snooze while we had a chat with his owners.
Remind of you a certain someone in his armchair at Christmas?
The queen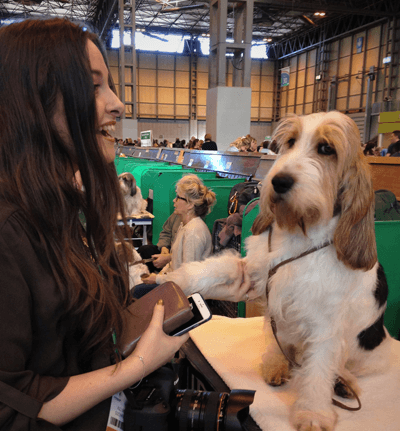 Frances, a beautiful basset fauve de Bretagne, was certainly not amused.
We felt honoured to be able to hold her paw while she gazed at the peasants around her.
The joker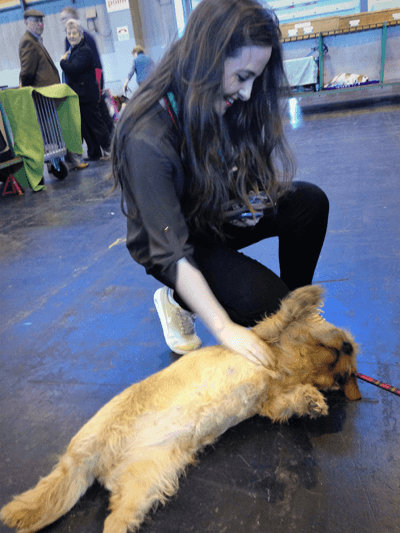 From the most dignified of the bunch to the most playful, this little pooch was more than happy to have tummy tickles with me.
The poser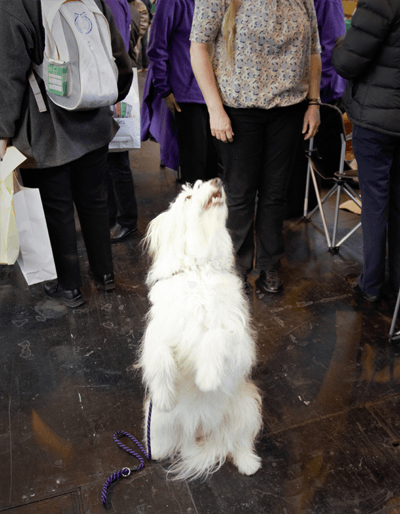 Phoebe loved showing off for the camera.
This bearded collie cross knew her good side as she sprang on to her back legs for a photo opportunity.
The undercover spy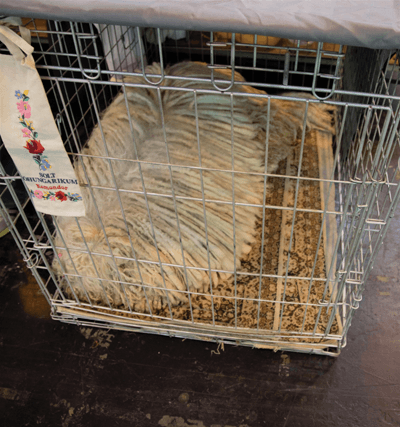 We almost missed Bruno completely, mistaking him for a blanket.
That was, until he blew his cover by standing up and vigorously shaking himself.
The chatterbox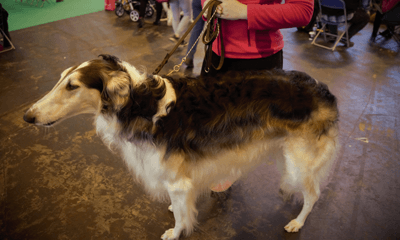 Here's a rare picture of Jay Jay with his mouth closed.
While we spoke to his owner, Jay Jay was chatting away like there was no tomorrow.
The model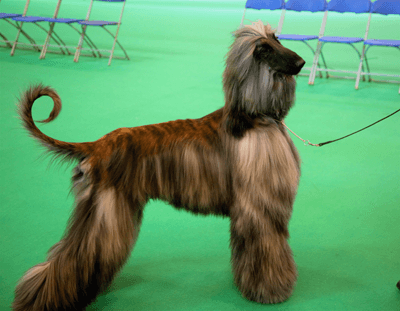 This Afghan hound astounded us with her beautiful posture and sleek coat.
She'd just finished strutting around the course when we managed to stop her for a quick snap.
Freestyle
At lunchtime, we moseyed on over to the freestyle competition to see if we could find some more colourful characters and we were not disappointed.
Heathcliff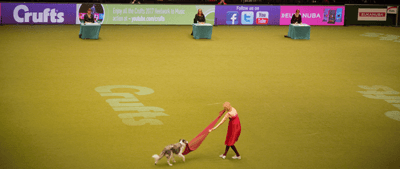 This dog certainly played the part of Heathcliff for his Cathy as they danced to the legendary Kate Bush song.
The first aider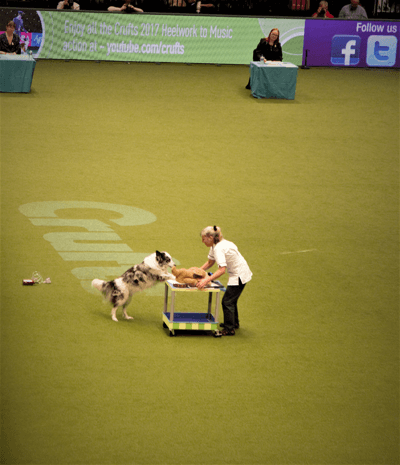 One of our favourites, this wonderful duo danced to the Casualty theme tune as they saved a teddy's life.
The boxer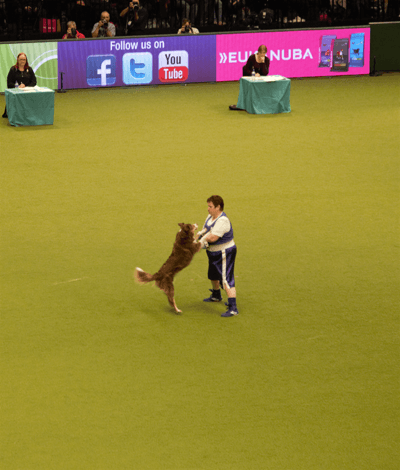 No we don't mean the breed - this pooch imitated Rocky by turning a few tricks on its owner.
And the winner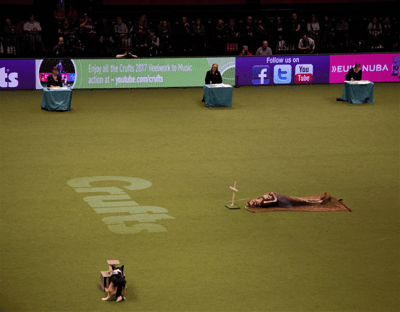 The Day of the Dead duet was a big hit with the judges and this talented hound walked away with the freestyle prize.
Make sure your canine companion is cared for with the right pet insurance - compare quotes at Gocompare.com
Do you have any photos from Crufts 2017? Share them with us on Twitter and Facebook