If you're in the market for a new car, you might want to get a move on.
That's because changes to Vehicle Excise Duty (VED, commonly referred to as road tax - much to the chagrin of cyclists) are on the way.
Announced in the 2016 budget, they will come into force on 1 April.
The new rules will see drivers of cars registered on or after 1 April pay a first-year tax bill based on a combination of list price and emissions.
Then, they'll pay a flat rate of £140 for petrol or diesel cars, or £130 for alternative fuel vehicles (hybrids, bioethanol and LPG).
Zero-emission cars, like electric and hydrogen powered cars will continue to pay zero in VED.
Unfortunately, drivers of small, economical cars and hybrids, which tend to have low or zero VED rates at the moment, will be stiffed the most.
In fact, according to car-buying tome Auto Express, some drivers will end up paying nine times as much over five years in tax than before the new rules kick in. Drivers of hybrids will now be facing bills of hundreds of pounds over the years, where previously they would have paid nothing.
Let's take the example of the Toyota Prius.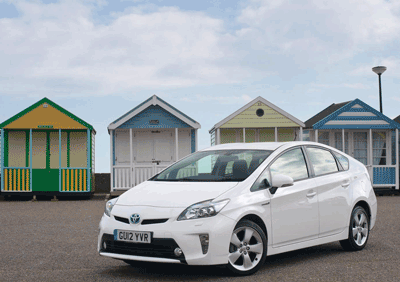 Beloved by celebs and cabbies alike, it was previously very easy on VED, with drivers paying the sum total of nothing to the Treasury every year for the privilege of wafting around in the hybrid-powered favourite.
But if you decide to buy a new Prius after April 1, then woe betide you - you'll be forking out £130 every year.
However, if you're considering buying a luxury car, your luck may well be in - drivers of plush barges, gas-guzzling 4x4s and flash sports motors might well have to pay whopping up-front tax payments, but their payments thereafter will be in line with modest motors.
Matt Oliver, Gocompare.com's resident 'Mr Motor' mused: "Drivers aren't having a great time of it at the moment. We've seen rises in  insurance premium tax and the Ogden rate push the price of an annual policy up and now many drivers who were considering an economical choice will be faced with this.
"If you're in the market for a new motor then you might want to strike sooner rather than later. The clock is ticking for drivers looking to take advantage of the advantageous current rates, so providing you can afford it and have thoroughly researched your potential purchase, getting your car new car wrapped up before the new rates kick in could make a lot of sense."