If you're feeling underpaid and overworked in your job, it's probably time to hand in your notice and start afresh somewhere new.
Unfortunately, your desk neighbours have had the same idea.
The UK is playing a nation-wide game of 'job swap'.
A third of young workers are pining for pastures new, and 15% of the over 35s are actively job hunting too.
If scrabbling for space in your industry is enough to make you stay put, wave 'goodbye' to your competitive colleagues and say 'hello' to a wildcard career.
Swap your colleagues: Wolves to whippets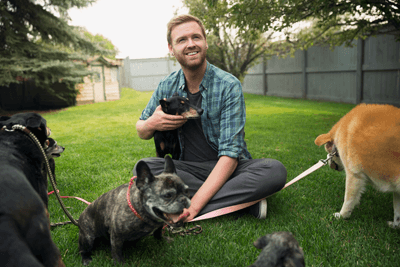 Wolves of Wall Street who get-rich-quick (and sleep in the slammer) may be looking for a career escape to make new friends, rather than earn more money.
Who needs human companionship when dog is man's best friend?
Dog walking is a strategic industry that will appeal to any ex-sales staff - just find the neighbourhoods where residents have a large disposable income and demanding day jobs with long hours.
According to a 2015 study by Direct Line, dog walkers charge £11.50 per hour per dog and walk 192 dogs a month - that's almost £26,500 a year!
And yes, a gentle dog walking career will still provide jeopardy akin to insider trading, if you know where to look.
Swap the career stress: Hedge fund manager to hedge pruning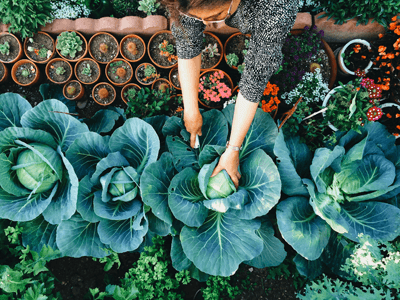 Hedge fund managers reportedly earn a cool £300k per year, according to CityAM, but as we know, money won't buy you love.
And according to Payscale.com, Stressed desk-jockeys dreaming of the gardening good life could earn between £16,800 and £28,000 a year as a green-fingered guru.
As a landscaping artist your future is enshrined with geraniums and garnished with Monty Don.
You'll get stress-levels under control and gain hours of fresh air and thinking time. 
There are thought to be 149,000 gardeners and landscape gardeners in the UK and it's a role only 'fairly likely' to be automated within the next two decades according to research from Oxford University and corporate services firm Deloitte.
Swap cockpit to ground control: Flight attendant to delivery driver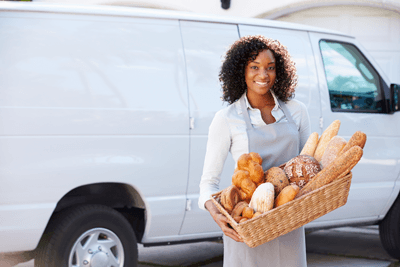 Cabin crew longing for land can get their dreams in gear, because delivery drivers are always in demand.
In practice, van driving is a secure move for any humanoid, despite research suggesting the likelihood of automation is too close to call at 57%, according to Oxford University and Deloitte.
What you'll lose in mile-high-club anecdotes, you'll gain in saucy hotel deliveries because hair-raising encounters with the general public are still part of the job description.
And, as if you needed more convincing, a van driver usually earns up to £22,960 a year, says Payscale.com, almost £3,000 more than an experienced member of the crew.
10 ways to ace an interview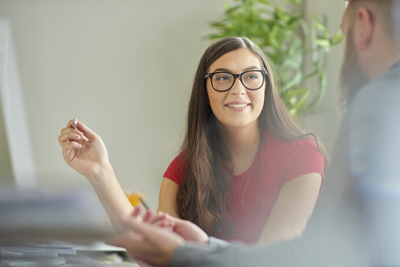 Have we convinced you to make a change?
Brilliant! There are only exciting experiences coming your way from now on.
Err, wait a minute, we forgot about the interview!
You've got to wow the new employer before sacking off the old one...
We spoke to head of human resources at Gocompare.com, Alex Currie, to get top tips and worst clangers straight from the interviewer's chair.
#1 Do your homework
"It's surprising how many people turn up to the interview with barely any knowledge about the company, its history or its mission," laments Alex.
"Use the company website to study the 'about us' section and find out what it's really like to work there."
#2 Read the job spec
"Many a time I have been sat in an interview and candidates give answers to questions that go totally against the job spec - read it thoroughly before applying for the role," advises Alex.
"Not only will it help you understand the role but it will also give you an understanding of what the interviewer is trying to establish by their questioning."
#3 Be timely
Rocking up late is never a good look, so make sure you give yourself plenty of margin for error.
"Poor time keeping is a bugbear for most people," says Alex. "If you have been asked to complete some tests, submit a presentation or arrive for 10am, it's a good idea to meet the deadline."
#4 Charge your laptop
Tech gremlins are a common interview scourge, so the very least you can do is ensure that your own laptop has sufficient juice for you to present.
"I've been in many an interview where the candidate's tech has lost charge, so always pack your laptop charger and check the compatibility of your devices with the tech available in the interview.
"And, make life easy for yourself - send the presentation ahead of the interview to the recruiter. At least if your battery dies, someone's got your back!"
#5 Ask questions
Regardless of how well you have researched a company and how much you think you know about a role, a lack of questions during the "do you have any questions for us?" section can make the difference between a good interview and a job-securing interview.
"Think about what you really want to know about the organisation, the role or the people you'll be working with. This is your chance to switch positions and become the interviewer," says Alex.
#6 Be honest
Whether it's making an inflated claim about your own abilities or glossing over a past indiscretion, dishonesty rarely pays.
"It's surprising just how much information there is on the internet. It's also quite surprising how well connected your interviews are. It pays to be honest," says Alex.
#7 Dress to impress
'Smart casual' is a sartorial nightmare, open to all sorts of interpretation. But whatever you chose to go for, make sure you leave the beachwear at home.
"Never, ever, rock up to an interview in shorts and flip flops (I had a chap do this one and it didn't go down very well!)," says Gocompare.com's HR guru.
"Even if you're interviewing to work behind a bar on Bondi Beach, make the best first impression that you can and go smart."
#8 Watch what you eat
A cream cheese muffin may be a delight for lunch but give some thought to the poor recruiter.
"I once had a chap burp in my face (a foot and a half away from me) followed by 'oops, sorry… Greggs and Irn Bru don't mix.' This happened a further six times within the one-hour interview. It was hard to concentrate," recalls Alex, with a shudder.
#9 Go to the right interview
"I once had a chap tell me about the organisation's history, why he wanted to work for us so much and what he loved about the business," recounts Currie. "This was great, but he actually thought he was interviewing at one of our competitors."
#10 Join a team you'll love 
Now you've got the inside-track for our interview process, maybe you should join the team? 
Gocompare.com is one of the most exciting Fintech companies in the UK, and one of  recruitment website Glassdoor's favourites thanks to a generous pension and yearly bonus, free parking, fruit and coffee, plenty of fun-packed events and a free birthday day off for all employees!
Find your dream job at Gocompare.com's career portal
Tell us your job interview triumphs and nightmares onTwitterandFacebook