Can you feel that? Your heartbeat quickening to a gallop, a hot flush developing, your vision beginning to blur slightly. What could this be?
Well the prognosis is in and we can conclusively reveal that you have Eurovision fever.
There's only one cure: an evening of unadulterated kitsch and camp music from the Continent.
Alas, Eurovision comes but once a year, so for the more severe sufferers among us, you'll have to get your fix elsewhere.
How about a jolly jaunt to the top five Eurovision-winning countries OF ALL TIME? Well here they are, along with some inspiration for how you can spend your time in the Euro-loving destinations.
Ireland: seven-time winner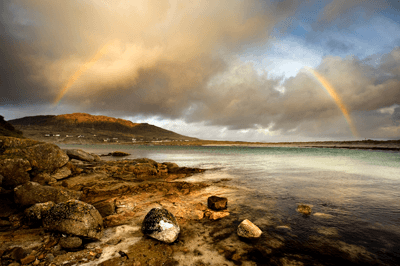 Ireland has nabbed the top spot with seven ditties in total, including an astonishing run of four wins in five years between 1992 and 1996. Impressive.
You'll leave with more than a song in your heart when you visit the Emerald Isle - you'll also have a shedload of fire photos for Instagram.
Head over to Connemara if you enjoy slipping on your hiking boots and being at one with nature.
Not only is there a treasure trove of seaside coves to explore but there are also walks to suit all abilities: from a two-hour stroll to a full day in the Twelve Bens mountain range.
If walking just isn't your jam, plump for a road trip around the Ring of Kerry - it doesn't get much better than 179km of beautiful coast to pootle along.
You could even take a boat trip over to Skellig Michael which once housed a monastery and is now a UNESCO world heritage site.
Sweden: six-time winner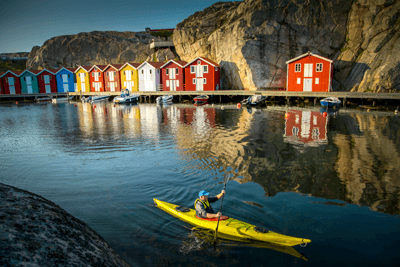 When you think of Sweden and Eurovision, your mind will probably jump to ABBA.
If you're itching to visit the Ikea motherland, swerve Stockholm and give Gothenberg a go. It's Sweden's second largest city, nicknamed 'Little London', and there's truly something for everyone.
Culture vultures can get their fill at the Gothenburg Museum of Art, and the city's archipelago promises seal safaris and boat trips aplenty.
Got children to entertain? Head to Scandinavia's largest amusement park, Liseberg for some family fun.
Luxembourg: five-time winner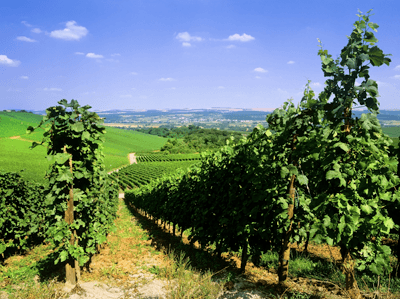 Can you name a Luxembourgian winner… we'll give you a minute.
Nope, us neither. Not even the 1965 banger 'Poupee Ce Cire, Poupee De Son' came to mind.
Well luckily it's not just contest-winning songs that the plucky little country nestled in northern Europe has to offer.
"Like what?" we hear you ask.
Well, we have two words for you: 'wine tourism'. After all, there's a reason why you can't spell Luxembourg without 'luxe'.
The Moselle valley has bountiful vineyards growing nine different grape varieties, from a cheeky Chardonnay to a crisp Riesling.
There's even festivals dedicated to the plonk, including Hunnefeier Schengen - try saying that when you're three sheets to the wind.
Make sure you take advantage of public transport after all that giggle juice, it's a meagre €4 for a day ticket wherever you want to go in the country. Not to be sniffed at.
France: five-time winner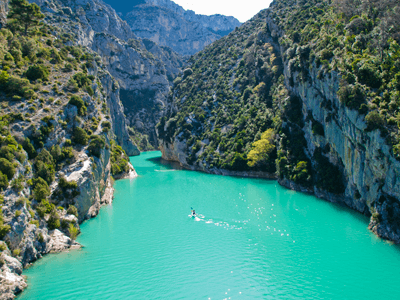 Oh France, je t'adore.
If France was a person, it would be your cool older sister who was allowed out until midnight on a school night and got away with calling your parents by their first name.
Of course, you automatically think of Paris, c'est la vie. However, there's a lot more to see.
Head down south to Provence and inhale the delightful scent wafting in from the lavender fields.
Stop off at the Gorges du Verdon and luxuriate in the turquoise waters stretching out before you. Adrenaline junkies can swap their lilo and Aperol Spritz for kayaking or water hiking (yes, that's a thing).
Ooh la la indeed.
UK: five-time winner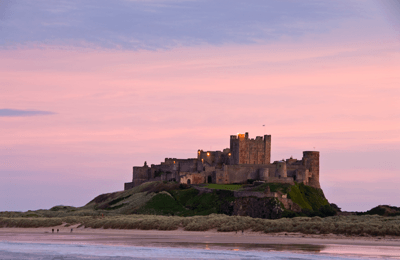 In the words of Academy Award winner Jamie Foxx: "Why not just go on a damn vacation? Ain't nothing sexy about staycation."
And we have to say that we would normally agree, but with London scooping second place in Trip Advisor's top 25 destinations of 2017 (behind Bali, yes you read that right) maybe it's time to rediscover our isle and take advantage of the rich pickings on offer.
Ditch the cities and instead head out for a big gulp of fresh air in the British countryside. Take a trip up to picturesque Northumberland and become enchanted by some of the most beautiful vistas on offer.
Why not wander along Hadrian's Wall? Not only is it a UNESCO world heritage site, but it's also the inspiration for another infamous wall (no, not Trump's), the beastly barrier from Game of Thrones.
The coastline is a sight to behold and you'll be spoilt for choice when it comes to beaches. Try Bamburgh castle which stands imposingly over a popular surfing spot. Gnarly.
Will you be watching the Eurovision song contest? Let us know your favourites on Twitter or Facebook